Airalo eSIM is now even cheaper with this discount promo code!
esimdb visitors can save $ on their next eSIM purchase from Airalo.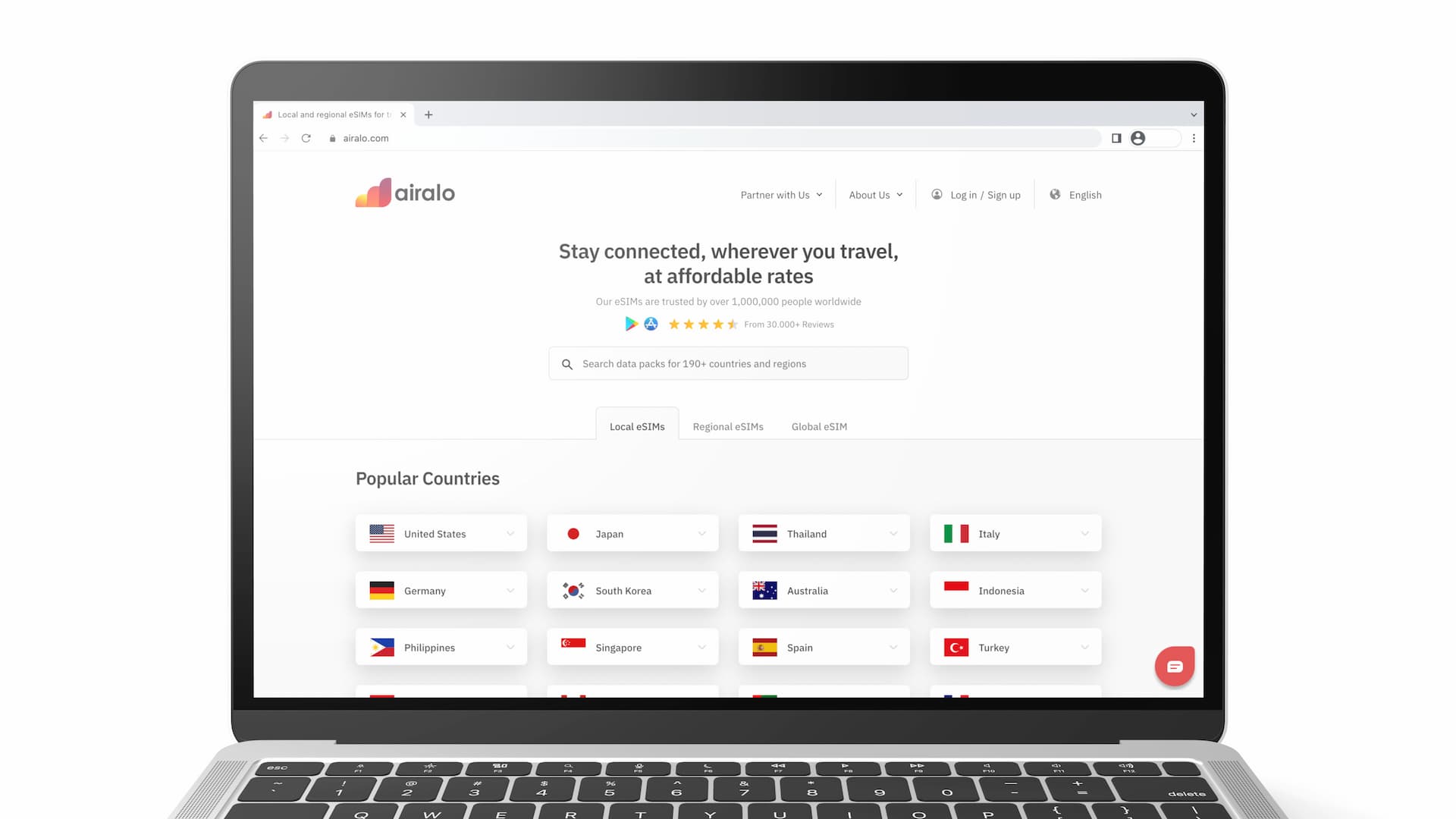 At esimdb, we thrive to be the go-to website for discovering travel eSIM and finding the best possible deals.
Today, we are very excited to announce that our exclusive discount code ESIMDB10 for Airalo is now available on esimdb.com 🎉
With this discount code anyone, even people who have already bought and used Airalo eSIM before, can get 10% OFF on any eSIM that they offer.
💡
Again, it's ESIMDB10 for 10% OFF.
For more about Airalo's eSIM offerings, visit their website.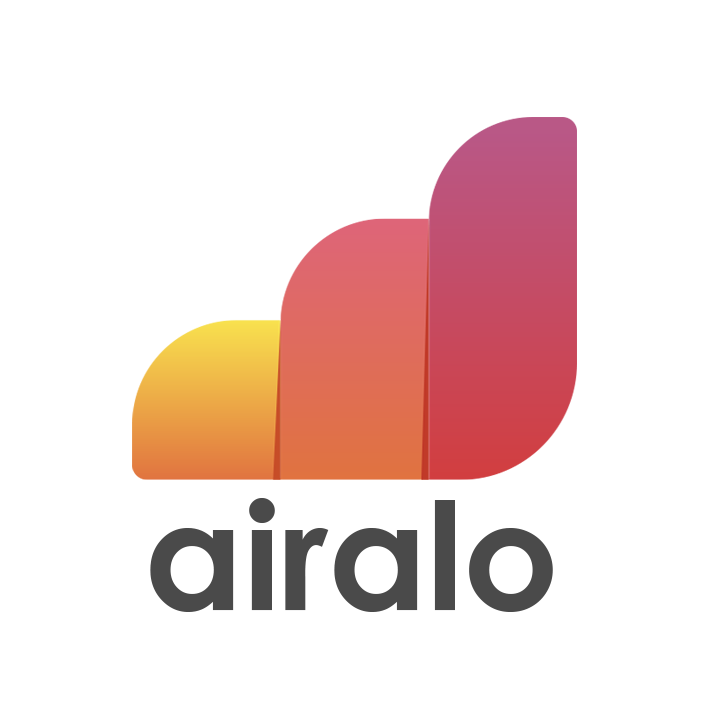 How to redeem the code and get discount
It's dead simple, and it works on both Airalo website (browser) and on their mobile apps (iOS, Android).
Airalo website
On the Airalo website, after selecting an eSIM you want to purchase and either logging in to your account or creating one, you will land on the Checkout page.
Here, click the Apply Code section next to the payment method.
*Note that this promo code, same as any other promo codes from Airalo, can only be used through card payment. So make sure to select credit / debit card for the payment method.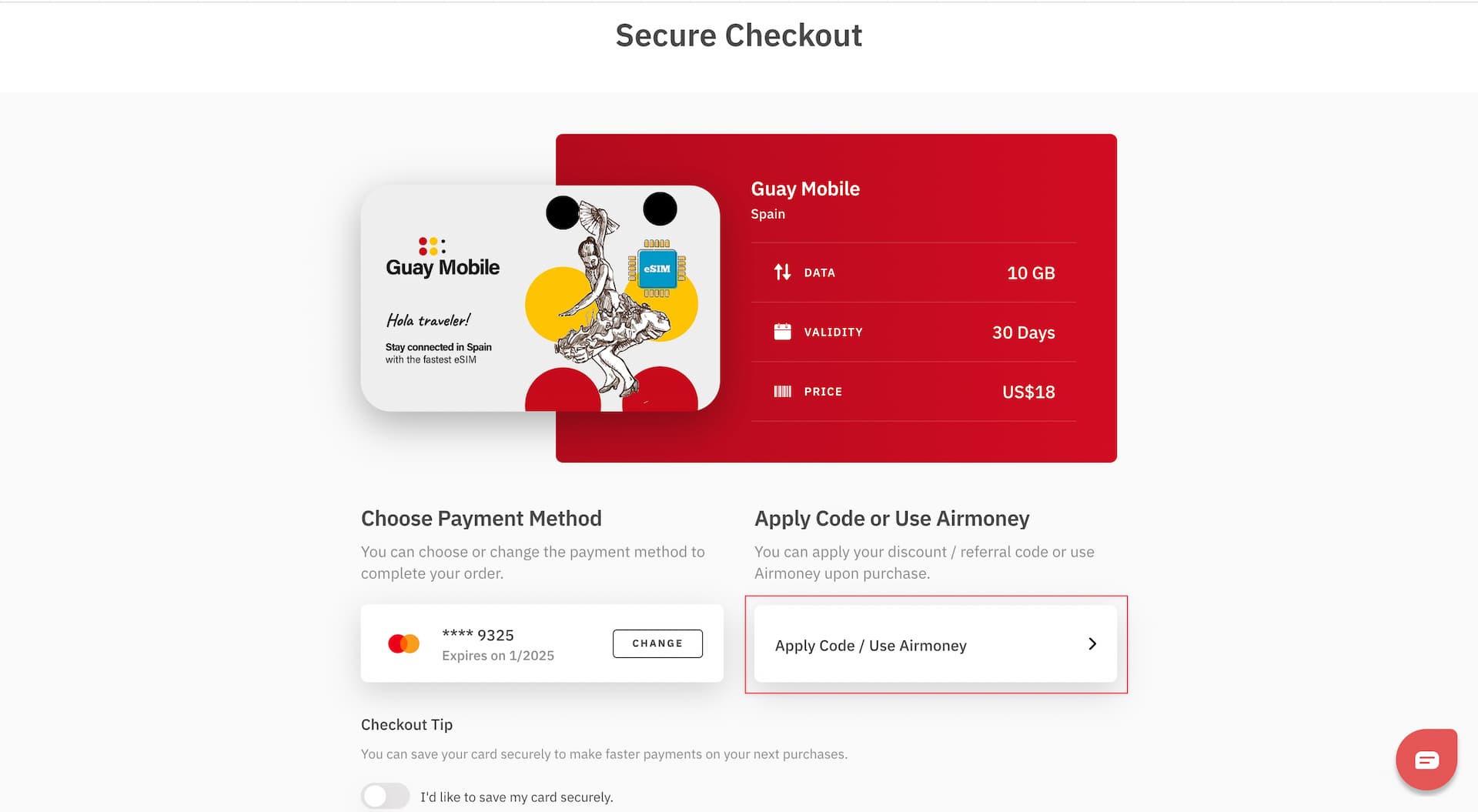 Then a modal shows up where you can enter ESIMDB10 and hit APPLY.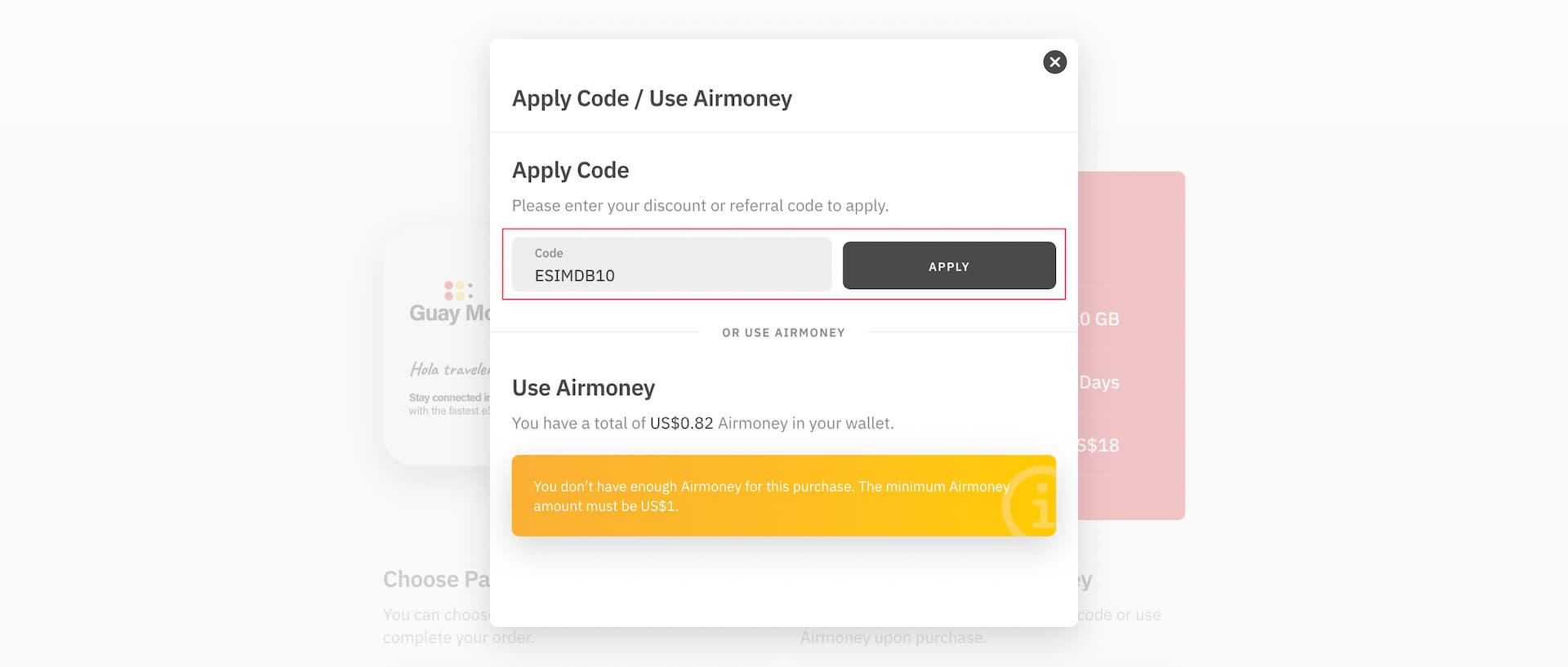 Hooray! The discount of 10% is applied to the total cost.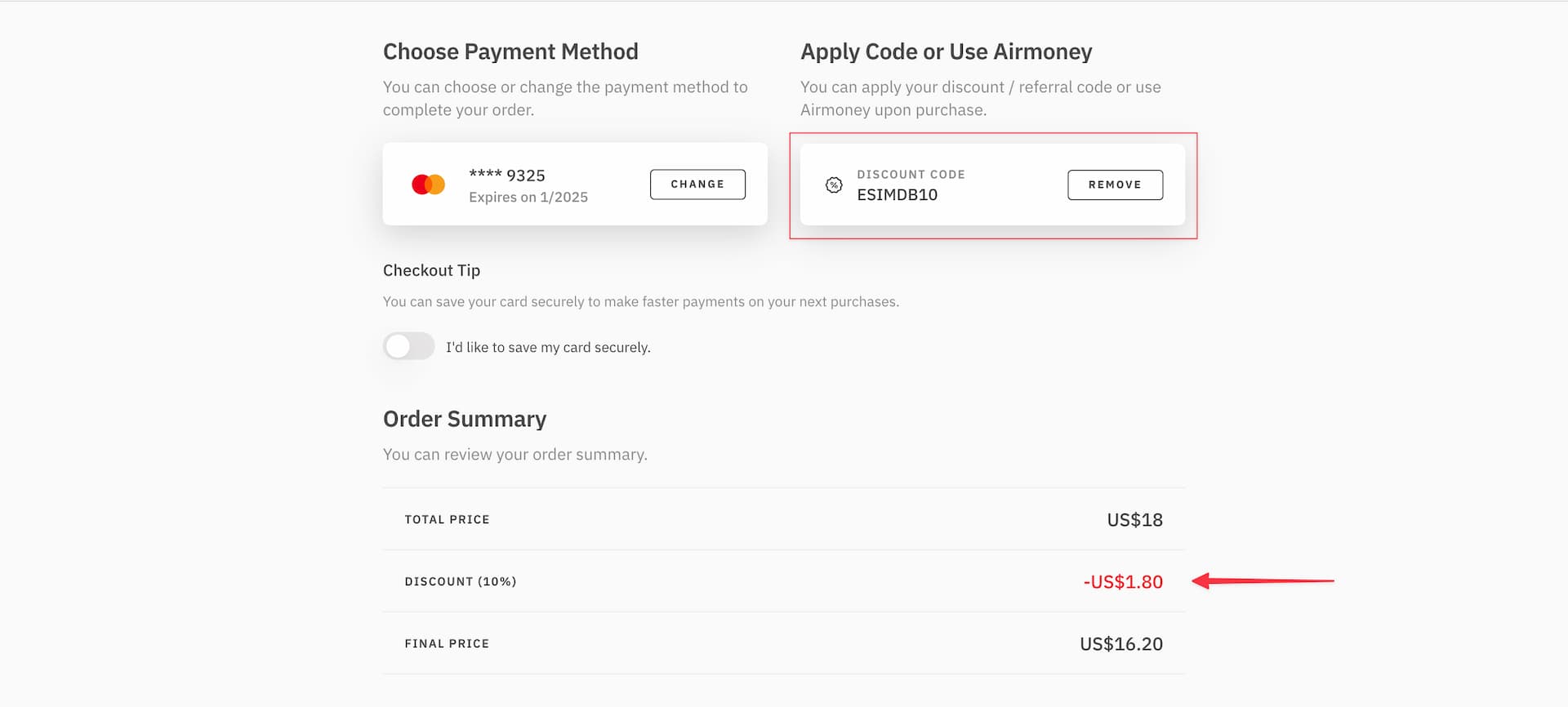 *Note that the discount is capped at $10, meaning 10% discount can be applied up to $100 purchase.
Airalo mobile app
I'll use their iOS app to demonstrate how to use a promo code on mobile app.
Pretty much the same as Airalo website, after choosing an eSIM you can find Apply Code button just below the Payment Method.
Apple Pay option is available on iOS app which is quite convenient.
All you have to do is enter ESIMDB10 and tap APPLY.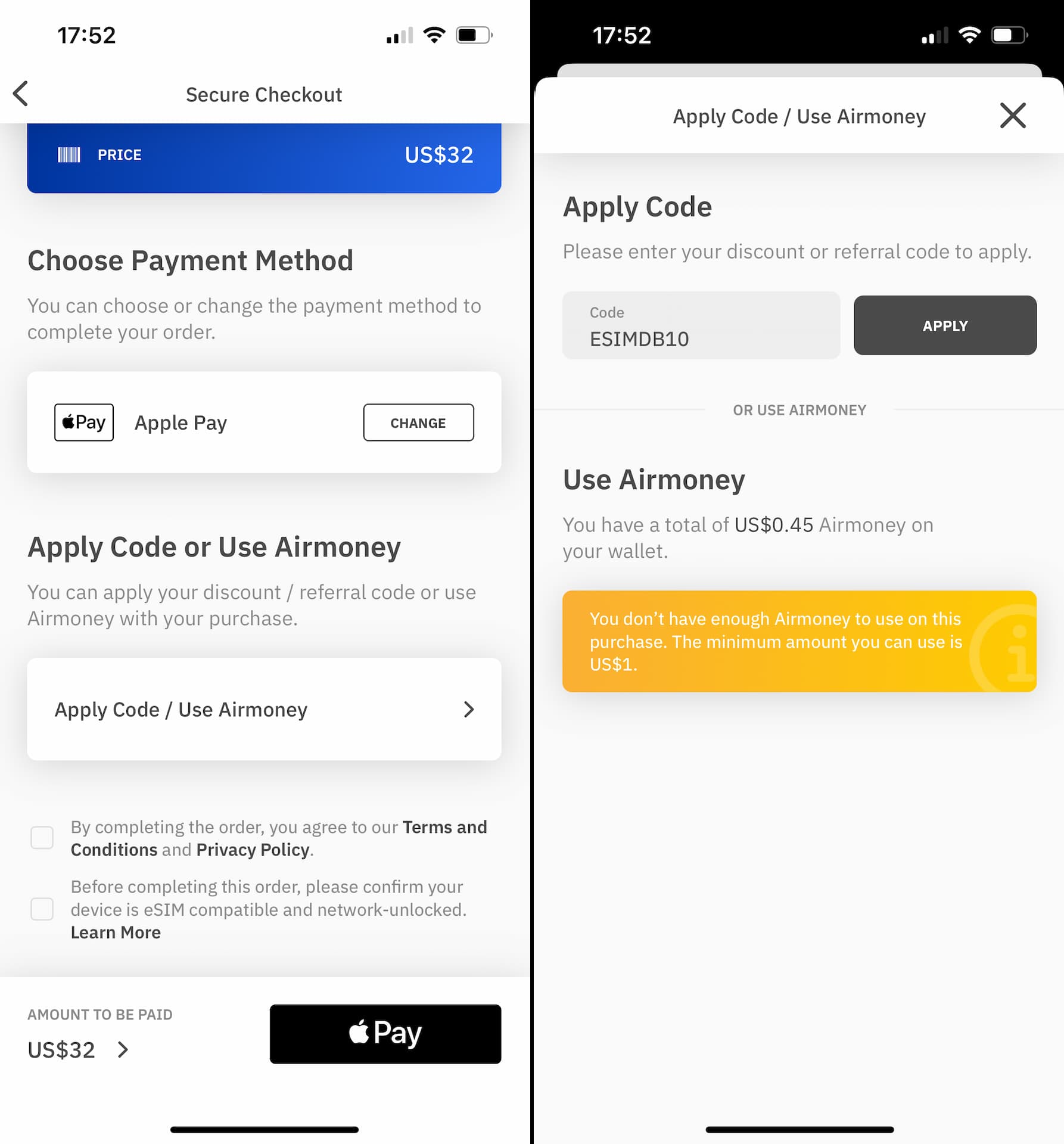 That's it.
10% discount is already applied to the total amount as you can see here.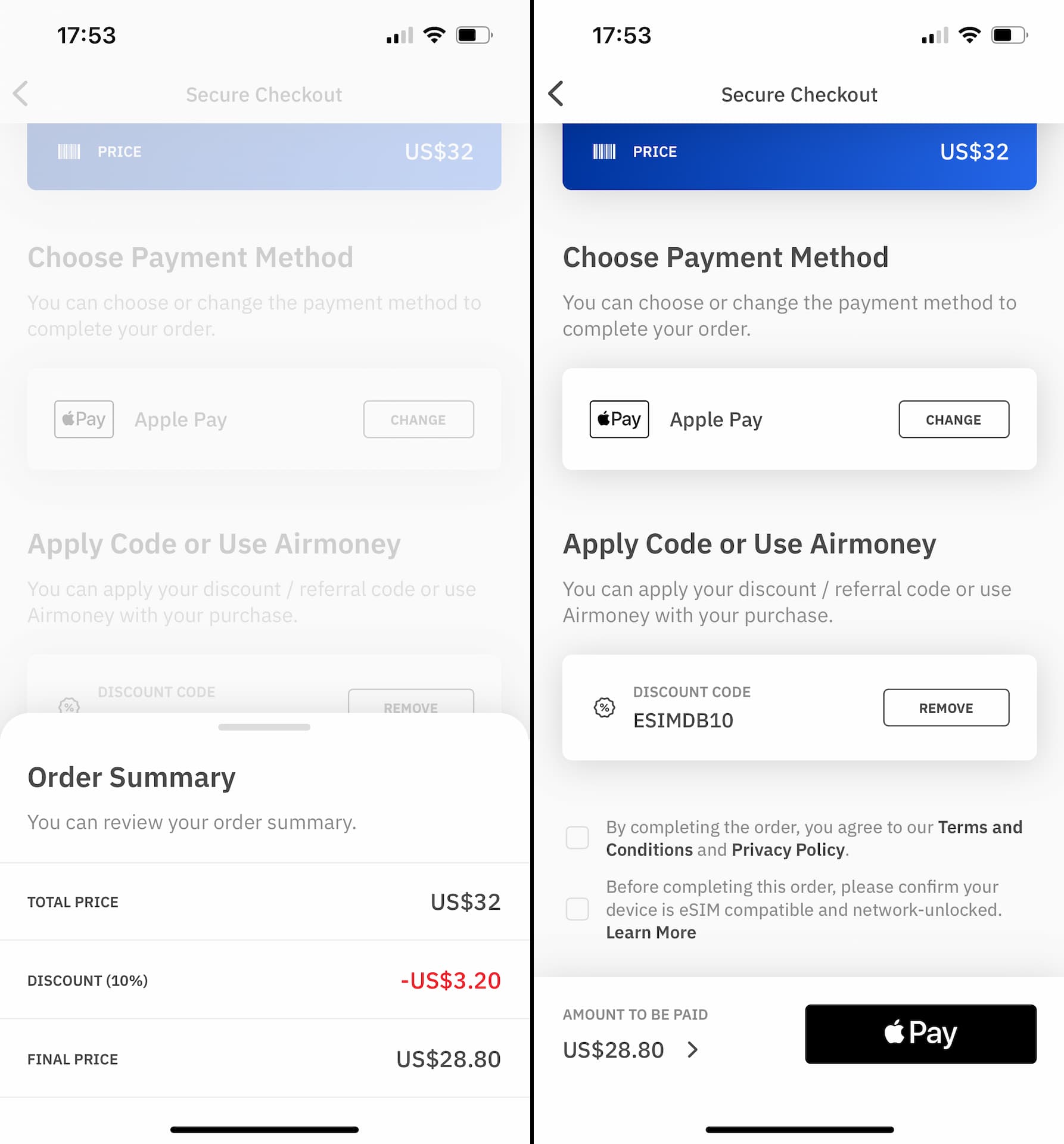 Android app should be very similar to iOS app.
Terms
Here are some of the terms that we believe worth mentioning. Some of them are just a repeat of what's already been explained in this article.
The promo code is not valid for Airmoney, Apple Pay, Google Pay, or PayPal methods.
The maximum discount value is $10.
The promo code can be redeemed only once per customer.
The promotion cannot be combined or used alongside any other promotion.
The promo code is limited to the first 100000 redemptions (subject to change)
The promo code is valid until Dec 31st, 2023 (subject to change)
Fore more information, visit the terms page.
Thanks for using esimdb for searching your next travel eSIM!