eSIM Merits and Demerits Overview for Travelers
Recently, news relating to all things eSIM have been cropping up more and more.
It may be that you are one of those people who currently has an eSIM-equipped smartphone such as iPhone XS / XR, and is thinking, "that would be awesome to use"... but are still doubtful if it's actually usable.
So in an effort to alleviate all of your eSIM based concerns (what a hero! 🦸‍♂️ ) I have personally tested the eSIMs of around 10 companies and summarized the advantages and disadvantages of each provider and their eSIMs for normal internet use during overseas travel.
As a budding new technology, eSIMs are still significantly more expensive then physical SIM cards. This research is based on the premise that, in the near future,  eSIMs increasing prevalence will lead to significantly reduced cost cuts (comparable to traditional SIM cards). So please keep that in mind.
Put up against eSIMs, the comparison points we will focus on here are a physical SIMs and renting mobile WiFi routers.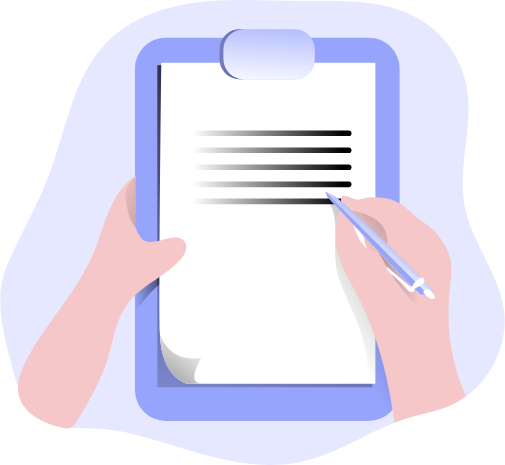 eSIM Merits
Buy it whenever, start using immediately
Whether you buy a SIM card online before traveling, or at your destination airport, convenience store, or mobile shop, purchasing a physical SIM takes a considerable amount of effort.
Let's say you buy it in advance in your home country (on a website for example), it will still take a few days to arrive by post. Buying locally in your destination country can come with its own series of obstacles as well, like searching out the places that physical SIMs are sold while also being slightly concerned that you may be ripped off data wise (low cost performance).
The process of renting a mobile WiFi router also comes with some hassle. It usually involves having to do one of a couple things, either make a reservation online in advance, have it mailed to your home, or perform the procedure at the airport counter on the day you arrive. Also, at the end of your trip, the device has to be returned either by post or at the Airport..
For eSIMs, by contrast, everything from the purchase to when you start using it can be done online, so if you wanted, you could even buy it just before departure with simple internet access (your phone's data plan or WiFi), or you can buy it using WiFi at your destination's Airport. The best part here is that you can start using it immediately after purchase. No wait times, no fuss.
This results in huge time savings (vs. the other options above) from when you buy to when you use.
If you're looking to make the most of your precious time during a quick trip (staying less than a week), if you are traveling for a few weeks or more, and for those of you who are too busy with work to properly plan for your trip or just think planning is a pain in general, eSIM is your savior tool that can be used with little to no preparation. You can book on the fly and not have to deal with any of the preplanning stressors of the other options.
No more SIM card swapping --> no chance on losing SIM
The eSIM's prime point is that you can download data in the form of profiles (the data that comes pre-written on conventional SIM cards) straight from the internet.

Traditional SIM cards involve using a SIM pin to pull out the SIM tray from your device, carefully removing the small SIM, and inserting the next SIM all while assuring alignment. eSIM eliminates all need for these, while not the most difficult things ever, series of annoying tasks.

If you're using a dual SIM capable device, sure there are cases where it is not necessary to replace the existing SIM, however, as the number of regions or countries you travel to ticks up, the replacement task of the SIM becomes increasingly necessary.
For mobile WiFi rental, while there is no SIM swapping, you have to carry around maybe one to two devices (including your phone) and having more devices means a higher chance of possibly misplacing or damaging it. Many of the portable WiFi plans offer some sort of loss or damage protection policy, but these are additional cost services which will drive up total costs for your rental.

With eSIMs, there's no need to remove the physical SIM, meaning there's no need to fret over losing it. As mini, micro, nano and SIM sizes are getting smaller and smaller, the possibility of losing the SIM you removed during swapping is getting larger. Losing or misplacing the SIM card you are using from your carrier or that you bought prepaid can be a real pain in the ass, so personally, I am relieved that this risk is not present with eSIMs.
Two or more profiles (cellular plans) can be saved on one device
If you're planning on traveling to multiple countries or regions, mobile WiFi router rentals require you to choose a plan that works in all countries or rent one in each place you visit. This can be a very expensive proposition. Other forms of SIMs like roaming-enabled physical SIM cards can be relatively inexpensive, but even then, you may need to buy multiple SIMs and carry/swap them.

With eSIMs on the other hand, multiple profiles can be installed on one device. For example, a new iPhone can store 10 (or more, we only got to 10) eSIM profiles, so you can use the best plans and providers specific to your destination country.

Even if your travel plans are all irregular, for example first going from Japan to Hong Kong and then to Europe via India, you can still use the best data plan for each country simply by switching over to the right eSIM.
No start up failure or physical damage related troubles
Occasionally with conventional SIM cards, you run into the rare problem of receiving a defective product or the chip on the SIM itself gets scratched or damage during insertion and can't be used (the later case results in you not getting a refund). There have also been reported incidents of people experiencing trouble with the SIM tray on their device interfering with the SIM card being read correctly by the device.

With eSIMs, the profile you download from the internet is in digital format meaning there's no chip to interact with the world, meaning there's no longer a need to worry about the sorts of physical troubles described above.
All you need is your smartphone/eSIM capable device
eSIMs eliminate the need to carry or charge a device like you have to do with a mobile WiFi router. This positive also can be said for physical SIM cards as well, however buying a SIM card actually literally involves having to buy a physical product meaning that you need more then just your device to use it.

For those out there who don't want to be burdened with heavy luggage and looking to travel lightly, eSIMs provide a huge advantage over other forms of mobile internet.
Cutting-edge cool new tech
I'm not sure if it's right to count this as a merit, but I personally found using the new eSIM technology to be really cool and satisfying. Being able to buy data profiles from your phone with just an internet connection just got me absolutely giddy!

While it's not 100% guaranteed that eSIMs will become the next big thing, you can certainly see the tech industry drifting in this direction as a whole. I believe eSIM tech will prove very interesting for those out there who find value and fun in experiencing such amazing tech advancements.
Demerit
Not the cheapest option out there
This seems to be in part, due to the fact that this is still an immature market and that there are still relatively few players providing eSIM services. Depending on the region or destination your traveling, the fact is that physical SIMs are still often cheaper then their eSIM counterparts.
At this point it really depends on what you value. If it only translates to a couple dollar difference, then many out there still may choose eSIM over traditional SIMs due to their plethora of advantages (not having to worry over losing it, time savings, etc.). However the fact remains that eSIMs are not necessarily the cheapest option out there.
That being said it is really only a matter of time before the eSIM versions prices even out with traditional SIM. As the market becomes more and more saturated with providers and eSIM options, the prices will in turn be driven down closer to traditional SIMs. Furthermore, eSIMs don't require any of the manufacturing or costs like transportation this will enable sellers/providers to keep overhead costs down which will result in lower prices as well.
In most cases, local phone numbers aren't included
With most physical SIMs, especially the ones being sold in Asia, you can find a whole plethora of prepaid SIM options that come with local phone numbers and packages that allow voice call and SMS use. The reality with eSIMs however, is that at the moment they're mostly data-only. Calls can be made using Internet-based VoIP apps (like WhatsApp, Skype, etc.), but calls and SMS cannot be sent and received using a phone number.
It's possible that that eSIM prepaid plans with phone numbers will become more widely available in the near future but unless there is a reason you need an actual phone number, messaging apps like WhatsApp will be more than sufficient for your calling needs. So even without the ability to use a phone number to make calls or send and receive SMS, most travelers won't notice any serious disadvantages.
eSIM capable devices are still fairly limited
Personally, I think it's only a matter of time before this is no longer a demerit (that being said, it still could be a while).
When it comes to iOS devices, the latest series of iPhones and iPads do support eSIM. Since Apple is always on the front line with maintaining cutting-edge new technologies, it is very likely that all iPhones and iPads released in the future will also feature eSIM support (this excludes the low-budget option). So in the near future, you should expect to see a huge increase in eSIM capable iOS devices.
There are also some Windows PC tablet-laptop devices that can use eSIM as well.
Quick side note: according to the latest news, MacBooks released after 2020 may support 5G. Like Microsoft, who declares its computers the, "Always-Connected PC", Apple also has the potential to create a laptop that utilizes a cellular communication module other than just WiFi. However, because Apple will need to differentiate itself from Microsoft and other competitors, I can see them achieving this with eSIMs as opposed to a traditional physical SIM.
At the moment, eSIM capable wearable devices like smartwatches are few and far between, but there are already several smartwatches that do support eSIMs, and eSIM capable wearable devices are expected to increase in the near future.
Issues with OS and bugs still persist
It would seem that most operating systems are still in the adjustment phase when it comes to handling/processing new eSIM tech.
For example, in iOS, it gives you the option to create a custom name for each eSIM, but the name you set often disappears or changes back to the default name, especially on iPad. Another issue that exists, (for which I have no personal experience to attest to) is that there seems to be the occasional issue during the eSIM profile installation process.
Other issues, (though this isn't really an issue when using eSIMs for overseas travel), is that eSIMs installed on one device can't be moved to other devices. This can be a nuisance when let's say, for example, you buy a new phone and want to switch you eSIM over to the new device. Because eSIMs are developing technology, this less of an issue with the OS, and more so a problem with the eSIM tech itself. Just something to keep in mind about the current situation.
As with any new software, it's impossible to expect it work bug-free straight from the get-go. This is why it is imperative that developers listen and respond to input and issues from actual users. This same reality holds true for eSIM technology. If the organizations and businesses responsible for the standardization and development of eSIM technology, the GSMA, eSIM carriers in each country, and all the major OS developers can work together effectively, then eSIMs will become much easier to use and users should experience less trouble.
---
My Impressions
Although this article has covered many of eSIMs current disadvantages,  I do expect that almost all of them, like fees, compatible devices, and OS issues, will be resolved in the near future once some of the kinks are worked out.
Though this may be my own biased opinion, I honestly feel that eSIM's advantages more than compensate for the above disadvantages. Not having any worries about losing your main SIM card and the fact that the purchase-to-use downtime is virtually zero (and all the personal time savings associated with that), I feel that even though it's still a bit pricey, using an eSIM is worth it (early adopter mentality!).
Of course, there are many other mobile internet options depending on your travel schedule and budget, such as physical SIMs, WiFi router rental, and although not mentioned above, data roaming and soft SIMs, at the very least eSIMs should be considered to be on the same playing field as a comparable alternative.
Above all, I find this tech to be useful and genuinely interesting and am excited to see where it goes.