How to install eSIM on Android phone using QR code
Detailed instructions on installing an eSIM on to your Android phone with QR code.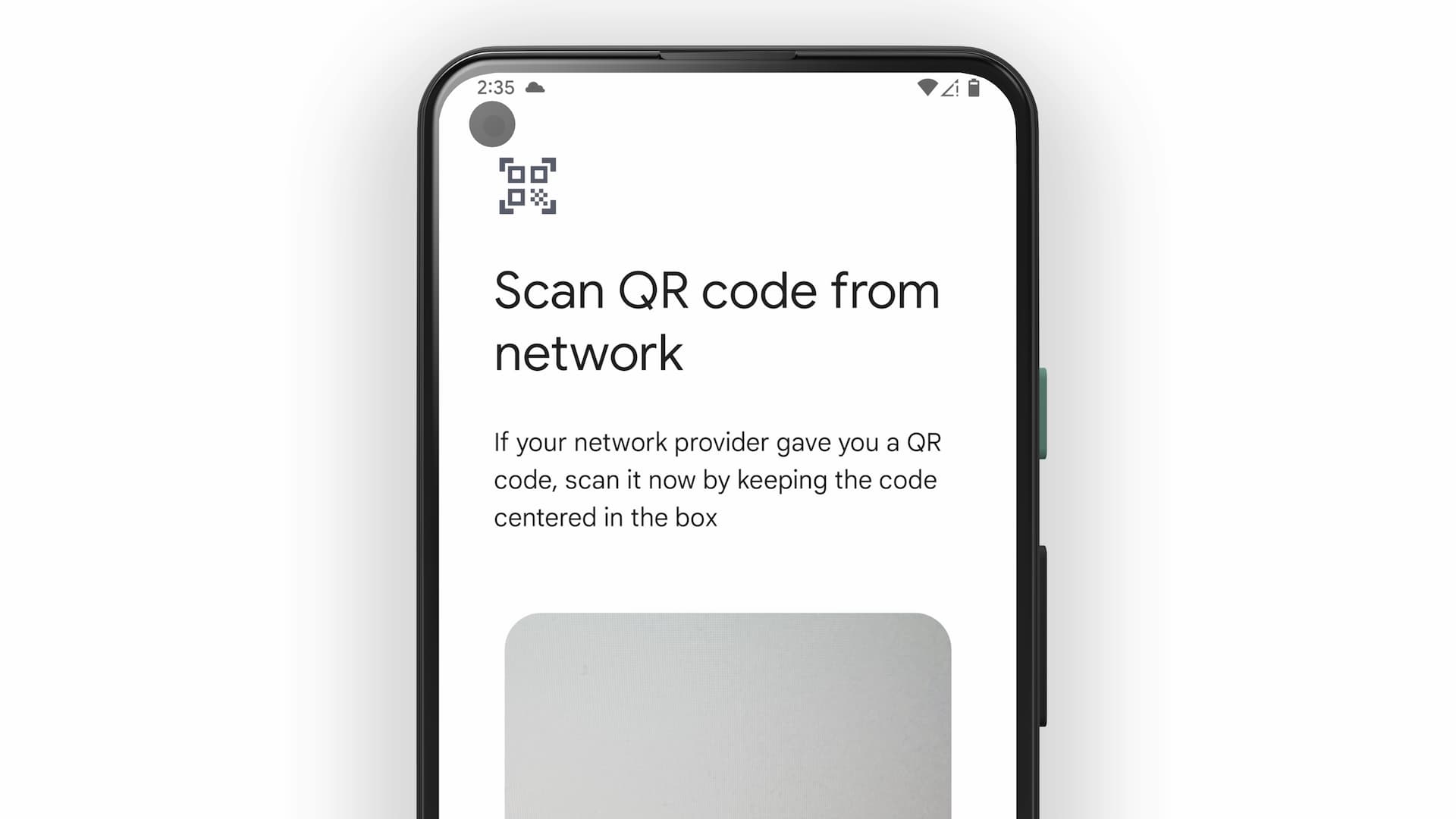 💡
This installation guide on Android devices is based on Google Pixel 4XL running Android version 13. The actual steps or interfaces may vary depending on the Android version and the device model.
Here is the step-by-step guide to installing an eSIM on an Android phone using a QR code.
Before everything, you must make sure that:
Your Android phone is eSIM-compatible
Your Android phone is not carrier-locked
You have a device to display QR code or print it on a paper
Also, you need to have stable internet connection to complete eSIM installation.
*Android tablets should be quite similar to these steps for phones.
Scan QR code
Go into Settings, and navigate to Network & internet > SIMs or tap on a + icon to Add a network.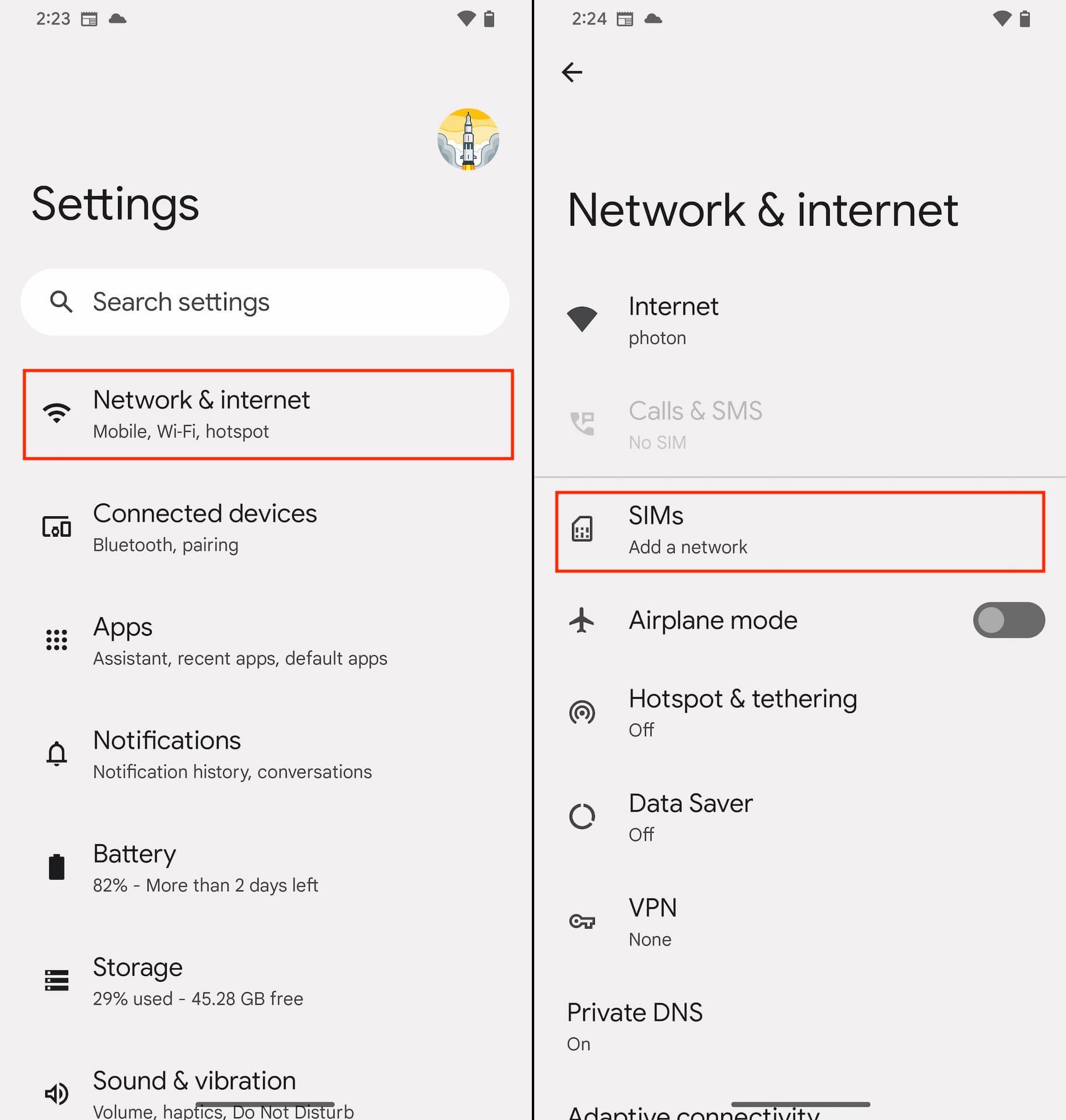 On the 'Connect to mobile network' page, select Download a SIM instead? then tap Next.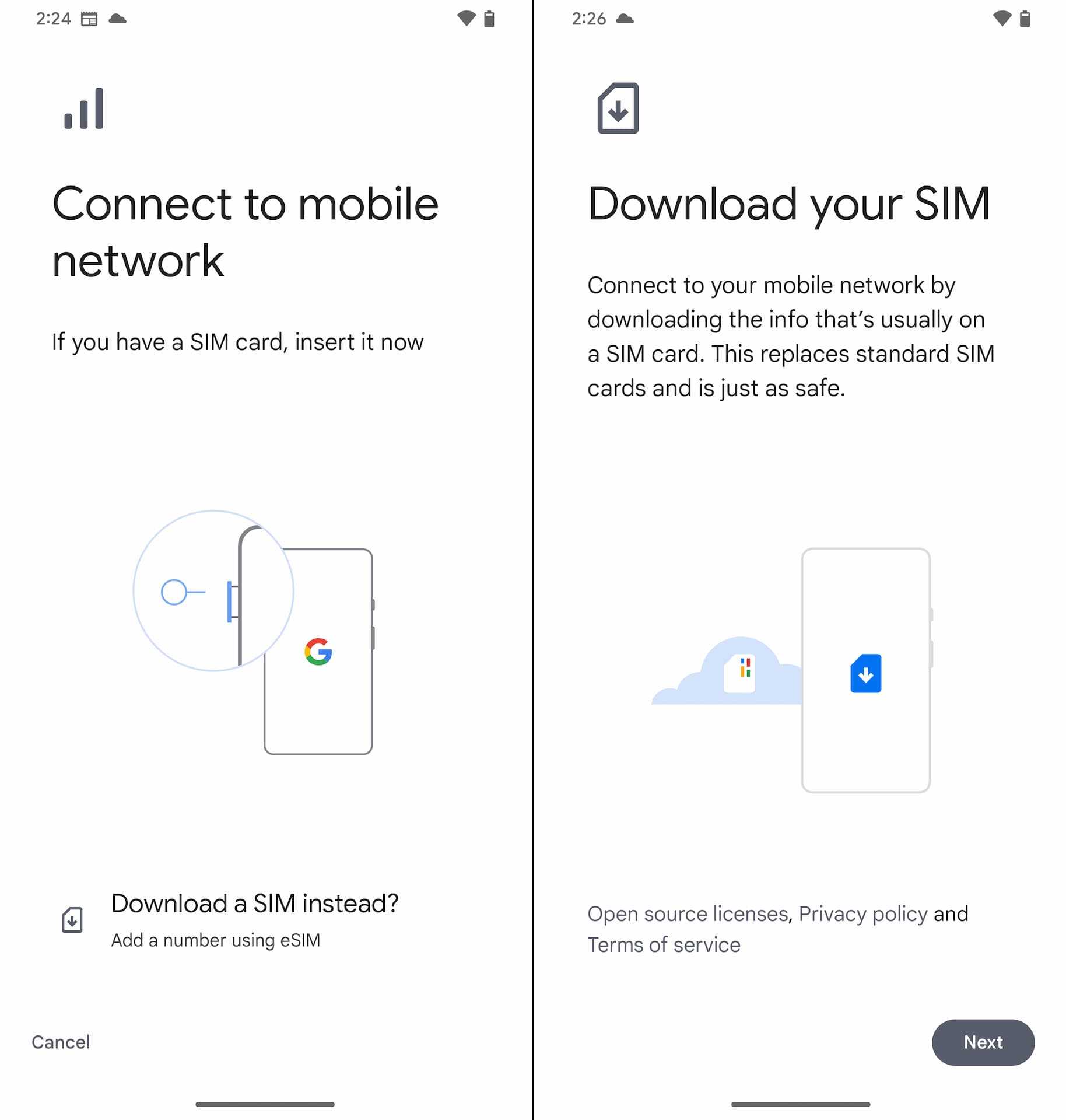 At this point camera is launched and ready to scan QR code. Simply point it at the QR code. Once it's scanned, you see the name of the mobile carrier. On that page, tap Download to let the eSIM installation begin.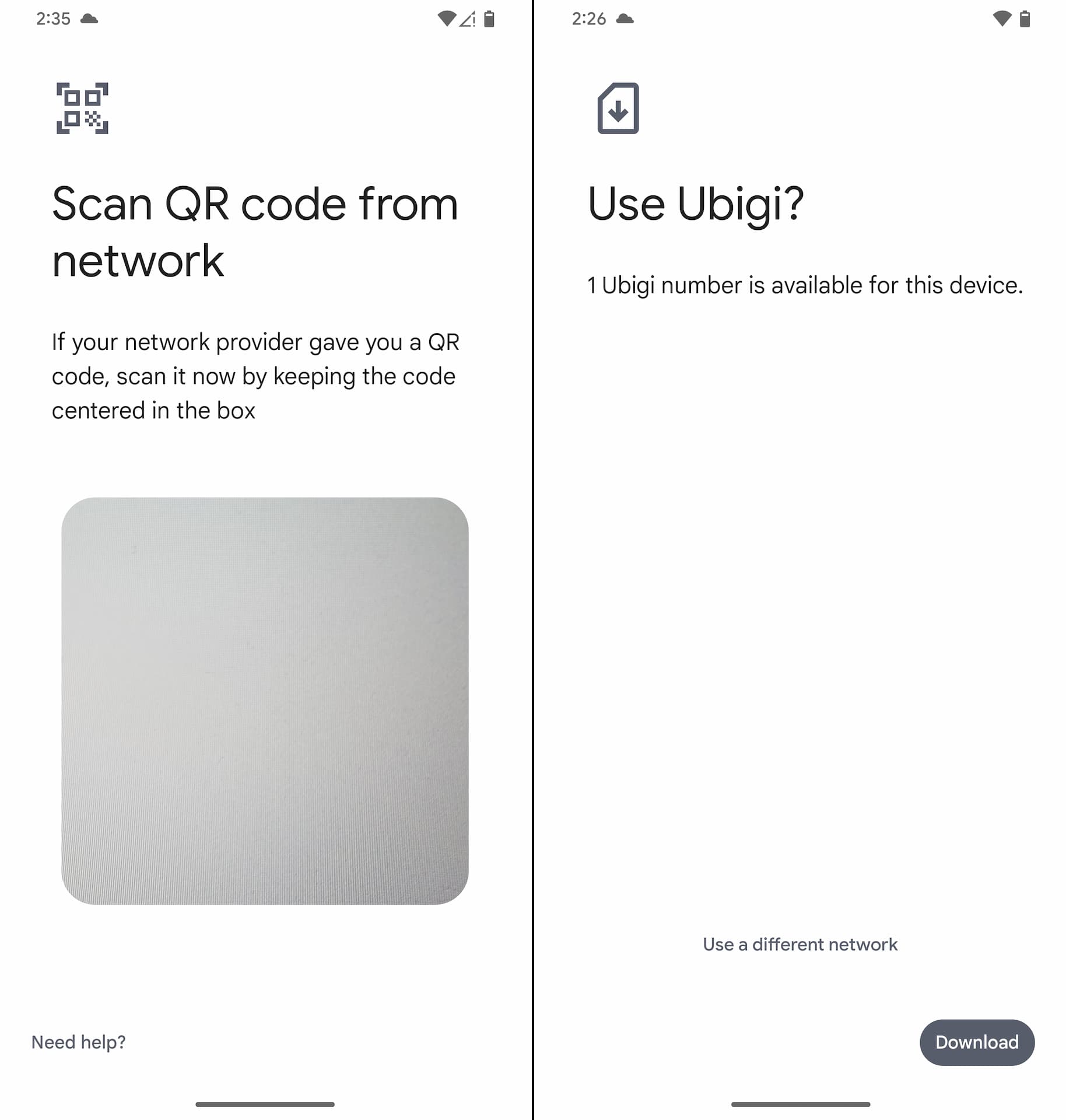 Download eSIM
Downloading / Installing an eSIM may take a minute or two. After successful eSIM installation, you can go back to Settings to configure this line.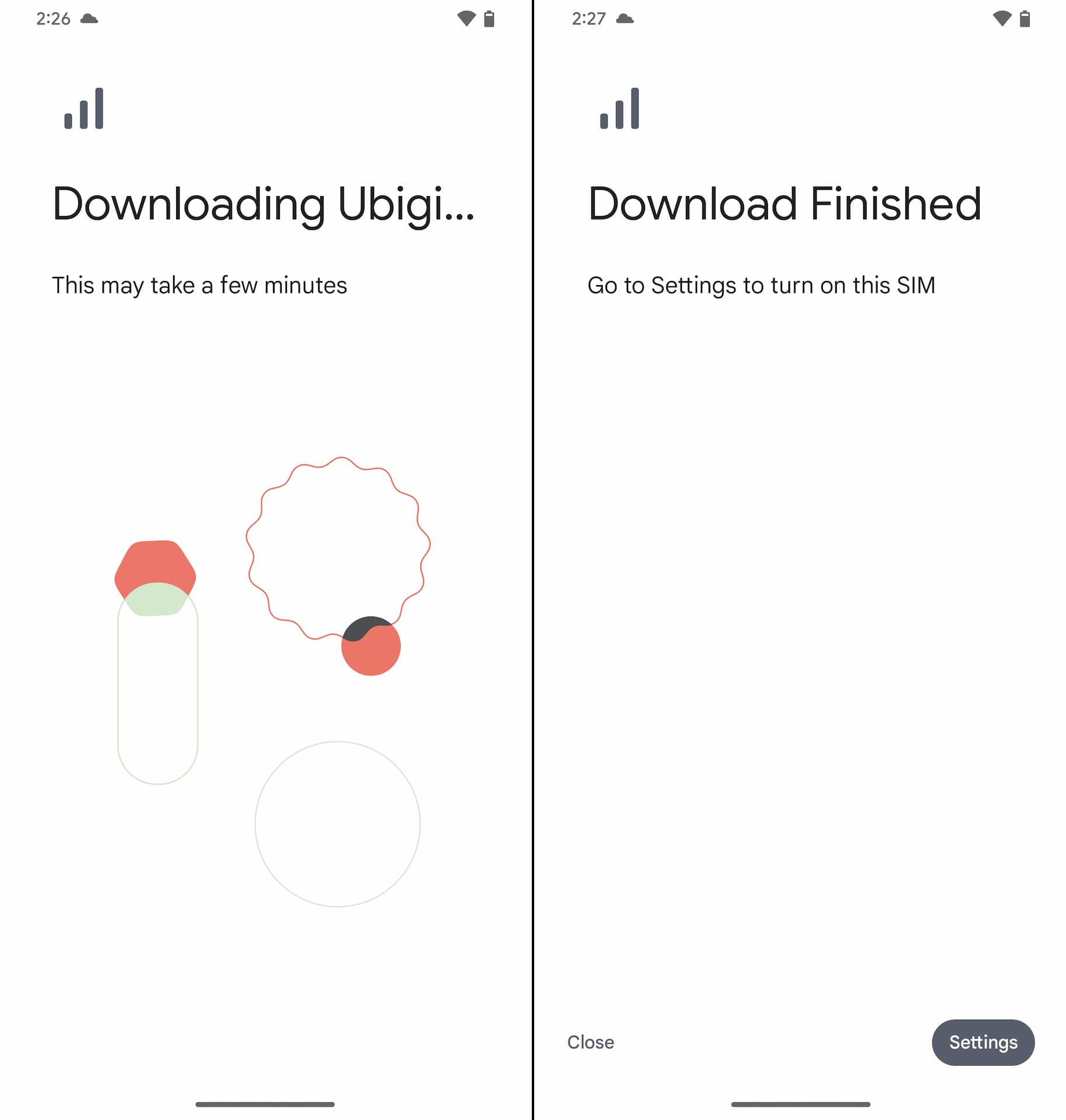 Start using eSIM for data
You can choose this line (eSIM) to use for data whenever you like. You can also enable Roaming or set up APN (Access Point Name) here as needed.