Find Promo Codes & Coupons for eSIM Plans and Save $$
Looking for eSIM discount codes? esimdb now makes it super easy to find promo codes & coupons for your next eSIM purchase.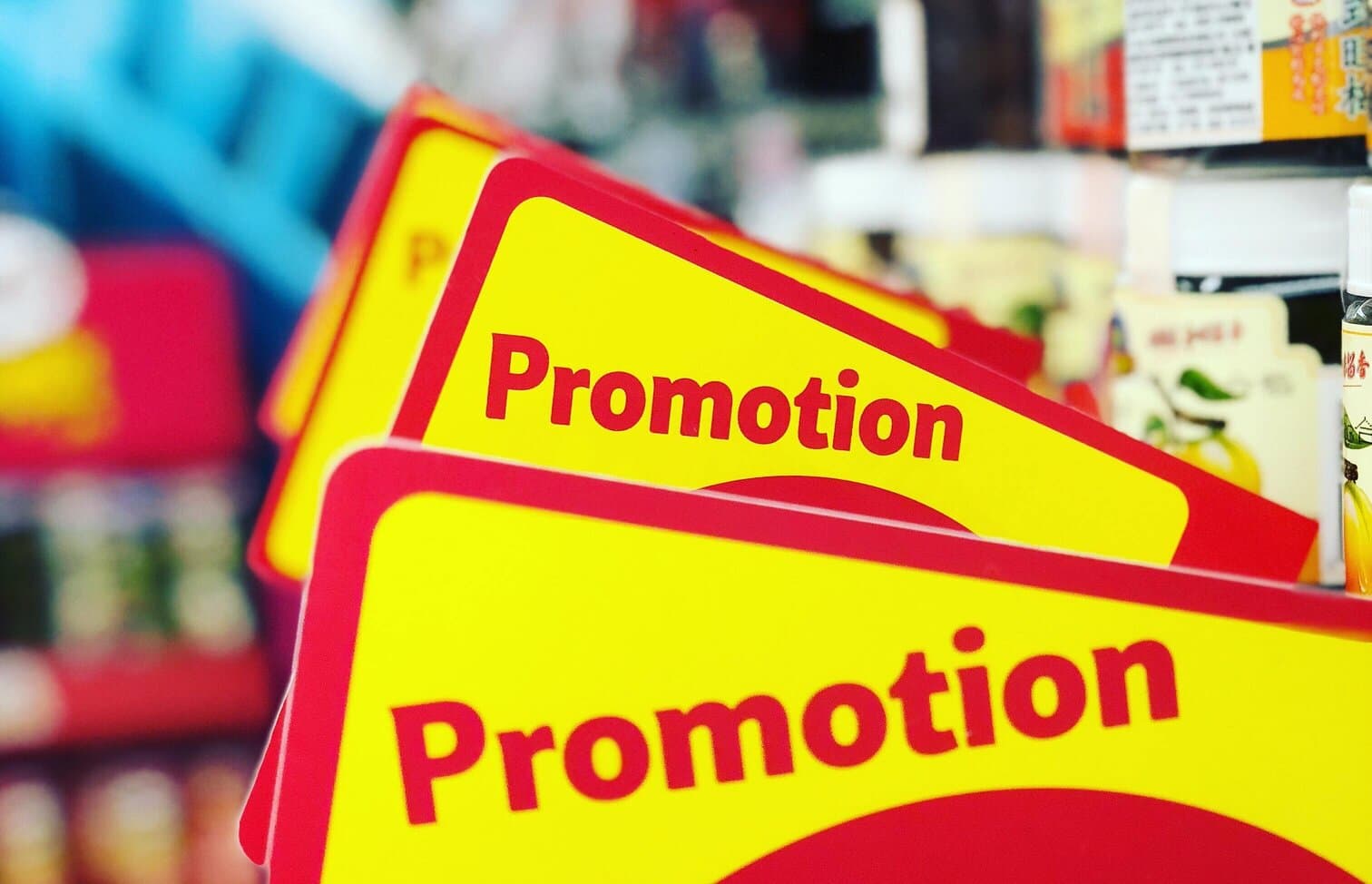 Traveling abroad and looking for a way to save $ on the prepaid eSIM for your trip? We got your back.
You can now search and find promo & discount codes provided by eSIM service providers on esimdb 🎉
It's a great way to try out eSIM you haven't used before AND save some money.
How to find and claim codes
First, go to esimdb website and select the country or region you are traveling to.
Data plans / providers with a promo code available have the little coupon icon next to its price.

Click one of those plans with the icon, and you will see the actual code in the Promo / Coupon code section.
It also explains what you get by using the code.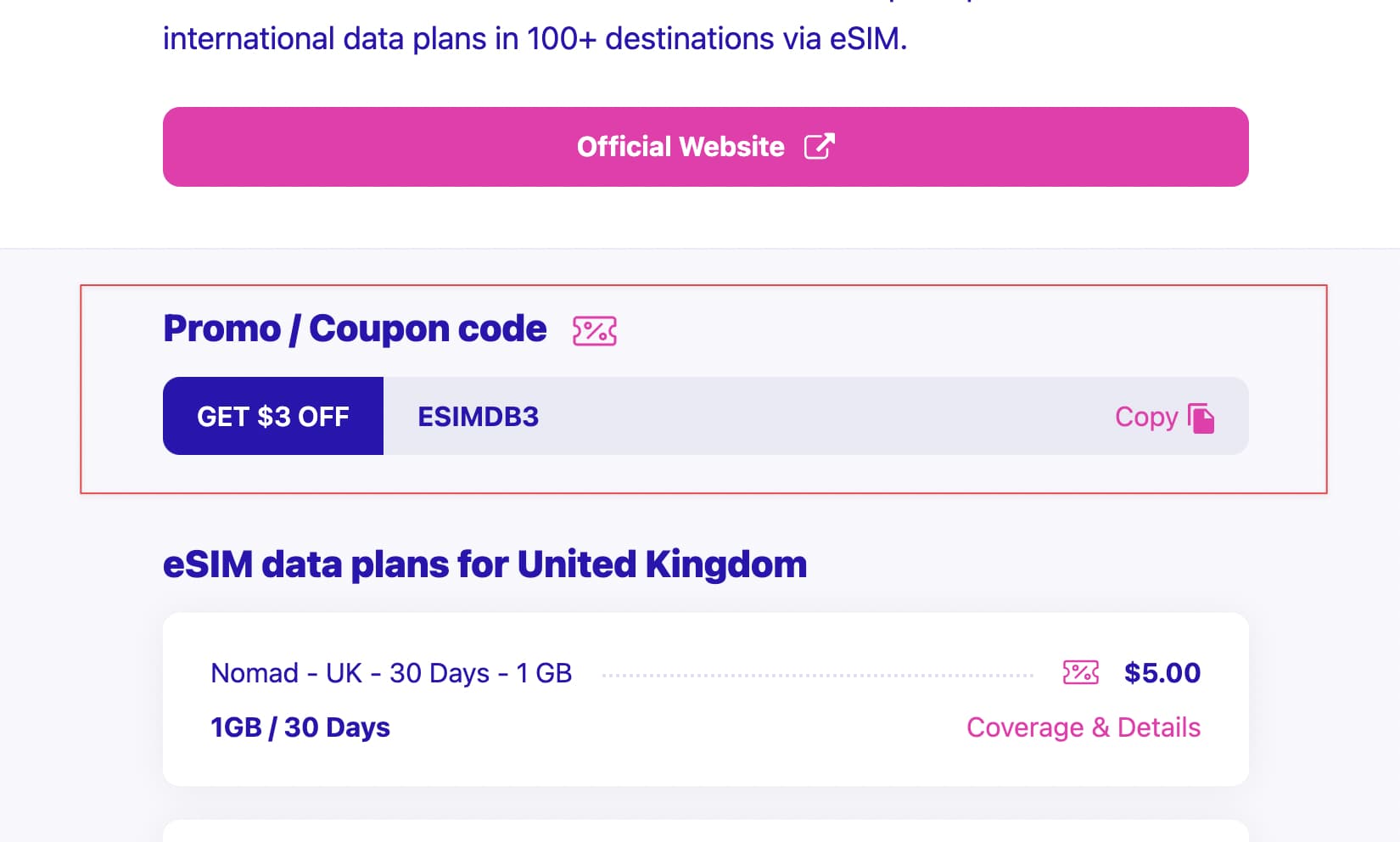 All you have to do is simply click Copy and use it on their website when purchasing their eSIM plan.
The perk varies code to code but it's usually a discount or a form of credit that is deposited into your account (on their app).
---
Update 📢
You can know filter eSIM data plans / eSIM providers that can accept promo codes!
To do this, you navigate to Advanced Search and open it, then check the box for Promo code available. It's as simple as that, yet quite a game-changer for people searching for a way to save bucks.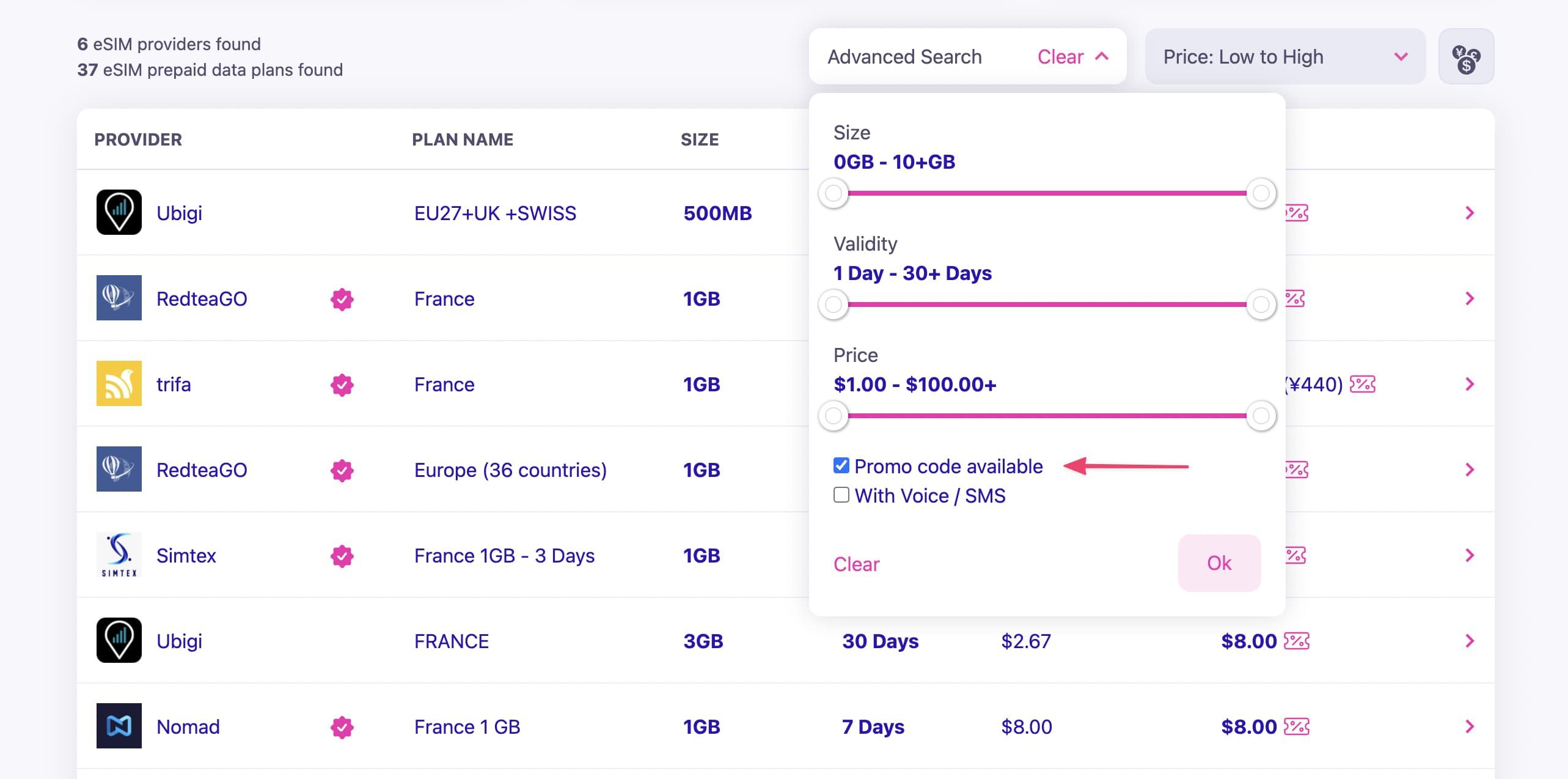 With Advanced Search, you can also filter eSIM plans with a specific data capacity or/and price range. So we recommend that you make the most of it when browsing through the list.
We've also added a tooltip to check the terms and conditions for promo codes.
As you can see in the screenshot below, mouse-hover on the Terms on the upper right corner of the Promo section and the tooltip shows up. On mobile devices, simply tap the Terms text to open it.

Sometimes it explains quite important stuff, so please do check it before heading to use the code.
---
If you are deciding what eSIM to purchase for your next trip, why not consider ones that come with a coupon code!