Why travel eSIM is superior to traditional physical SIM in many ways
Sharing some of the benefits that eSIM can bring for travelers.
While the world is transitioning to the endemic phase after 2+ years of Covid era, we are seeing a surge of international travel and its come-back.
What's less known is that a technology called eSIM has been gaining attention among travelers during that time. In fact, Google Trends shows that the topic of eSIM in travel continues to grow steadily.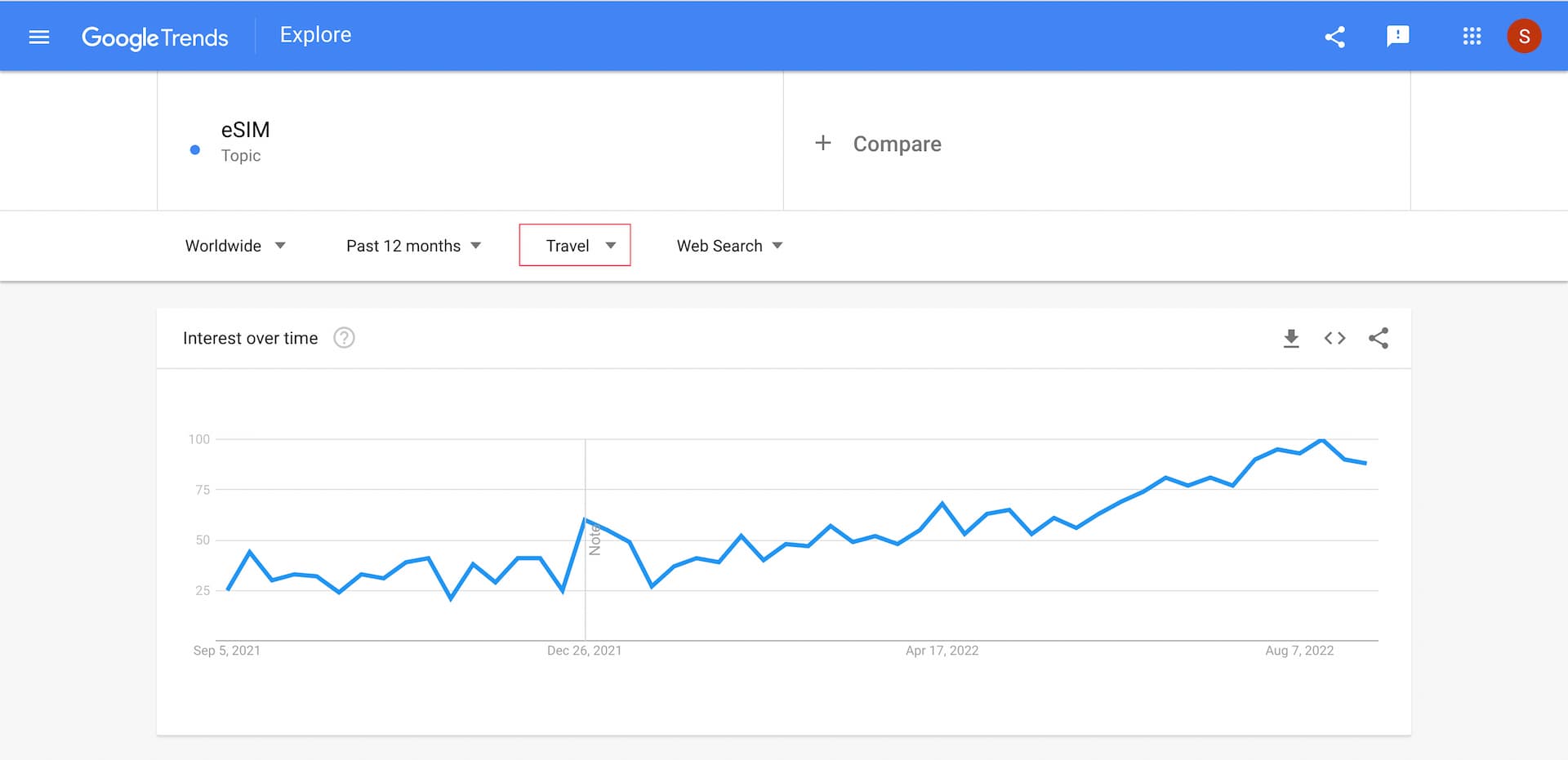 If you are new to this new generation of SIM technology, the following article will give you an idea of what eSIM is all about and how it's different from traditional SIM cards.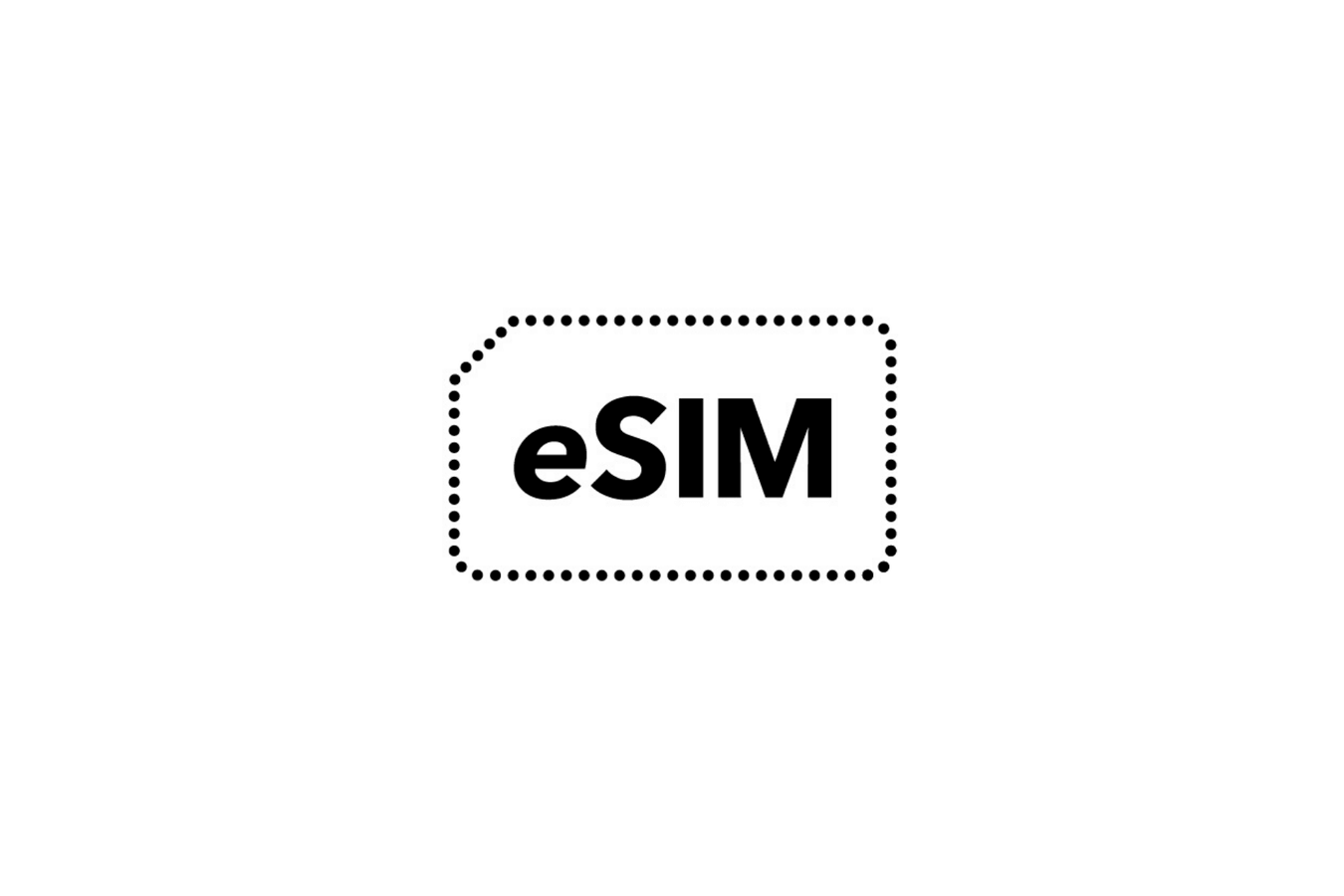 This article focuses on Travel eSIM - digital SIM for travelers, and explains its benefits compared to prepaid SIM cards.
Ok, let's dive in.
---
It's instant ⚡️
In general, purchasing a SIM card for travel, whether over the Internet or at a mobile shop / kiosk in the destination country, takes time and effort.
Even if you buy online in advance, it will take a few days before it actually arrives so you have to prepare ahead of time. And if you buy locally, it will still take time to wait at the store, get the details, and set up.
For WiFi router rentals, you need to make a reservation online in advance, have it mailed to your home or collect it at the airport. And more importantly, you will have to return it by mail or at a counter at the end.
eSIM, on the other hand, is super simple.
Everything from purchase to start of use will be completed online, so you can purchase even at the last minute. Or you can use WiFi and purchase one after arriving at your travel destination.
Moreover, you can immediately start using it right after completing your purchase.
As a result, the time from purchase to start of use can be drastically reduced. And if you buy one in advance, you can start using it immediately after the plane lands.
💡
All you need to purchase an eSIM is an Internet connection. No waiting time.
Zero risk of losing your primary SIM 😌
The key to the eSIM is that data called a Profile, which is written onto a traditional physical SIM, can be downloaded via internet at your fingertips.
This means that it eliminates the need for a series of tedious actions such as taking the SIM tray out of your device using a SIM pin, delicately removing the small SIM, and storing it with a great care.
With eSIM, there is no need to remove a physical SIM, which naturally eliminates the risk of losing your original SIM (assuming it's a physical one).
SIM sizes are becoming smaller and smaller, and the possibility of losing a removed SIM is increasing.
💡
Misplacing your primary SIM is a nightmare you want to avoid at all costs.
Using eSIM frees you from the worry of losing your SIM.
You can store more than two cellular plans 📲
With physical SIM, you can only have a maximum of two cards, no matter how high-end your phone is.
On the contrary, you can install multiple eSIMs on a single device, making it easy to use the best cellular provider for the country or region you are traveling to.
Of course, switching to a line in your home country after returning home is also possible right from the device settings.
What's more exciting is that a number of Dual SIM smartphones (e.g. iPhone 13) now supports DSDS (dual SIM dual standby) with eSIM, allowing you to keep two cellular plans active at the same time. This is especially useful when traveling.
No potential hardware issues ⚙️
Unlike physical SIM, eSIM does not rely on any physical hardwares such as a chip or SIM tray. As a result, there is no concern about physical problems and, theoretically, no concern about deterioration over time.
All you need is a device and nothing else 🙌
Well, it's pretty obvious but with eSIM you don't need anything. I mean, literally nothing else. No cards, no chips, no additional devices, nothing.
This is the ideal way to travel while connected for those who want to travel light and with as little luggage as possible.
Simpler, the better. Right?
It's a new and exciting technology 🆕
Not sure if this can be considered as an advantage, but I believe that using the new eSIM technology itself can be quite fun and exciting.
I strongly believe that eSIM will become the defacto standard in the future, but at this point in time it's still a new thing that many people don't really know about yet.
So for those who find value in experiencing such technological advancements and for those who want to try new things, eSIM should be quite interesting.
---
Although travel eSIM is still in its early phase and has some shortcomings like:
They are not necessarily the cheapest option.
Most of travel eSIM do not support voice/SMS.
Not all devices support eSIM.
Possibly a little difficult until you get used to it,
I believe that most of them is just a matter of time. Besides, eSIM already has some great advantages as explained in this article that are very beneficial for travelers.
Technologies evolve over time and eSIM is no different 💪
Search for the best travel eSIM on esimdb!
esimdb is the largest aggregator site / comparison site for travel eSIM. It gives you a list of eSIM providers and available data plans for a specific country or region.
Visit esimdb.com and find the best travel eSIM for your next trip 🏝