How to buy eSIM from SimOptions
Detailed instructions and screenshots on how to buy an eSIM from SimOptions, a travel eSIM marketplace.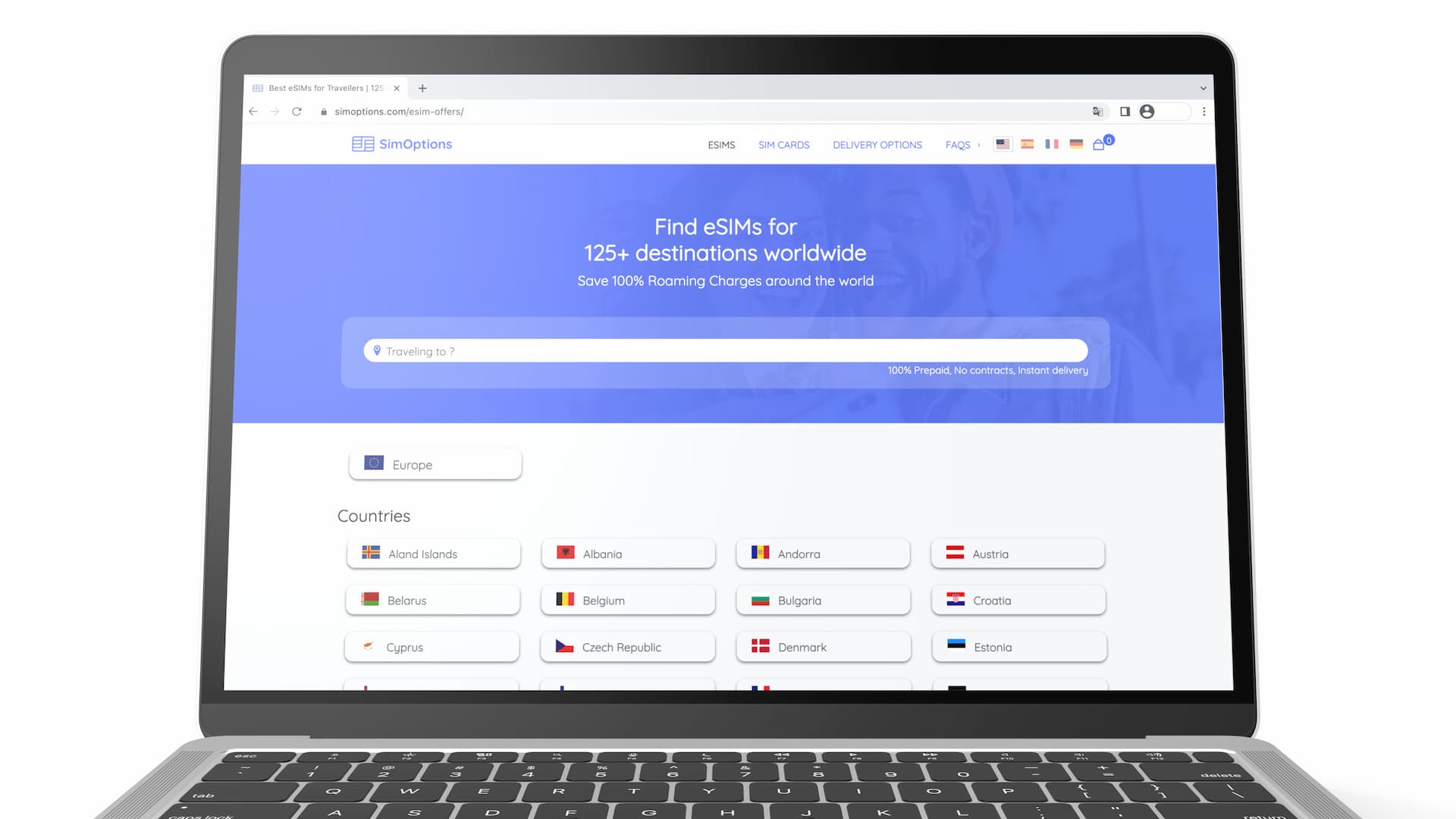 💡
The information in this article is at the time of writing.
This is the step-by-step guide with screenshots to how to buy a travel eSIM from SimOptions.
SimOptions sells a variety of prepaid eSIM, mainly ones that cover multiple countries. For more information about their eSIM products, visit their official website below.
How to buy eSIM from SimOptions
Their website works on mobile screens but desktop or laptop is definitely easier.
First, go to SimOptions website.
There is a search bar right in front of you where you can type a country or region name to go to a specific page. Alternatively, their home page shows countries in alphabetical order for you to scroll down.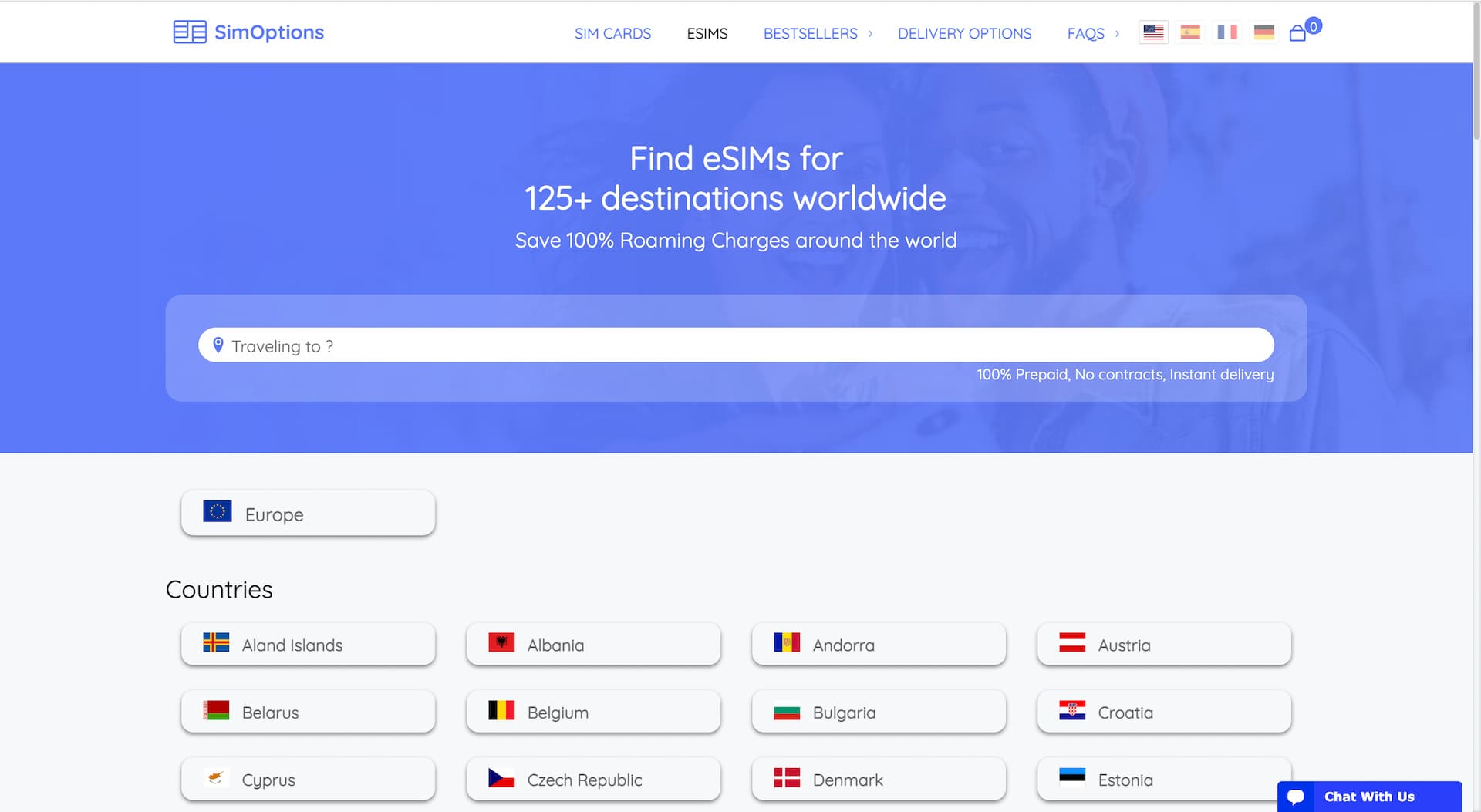 When you proceed to a specific page whether it's a country or a region, it shows a list of eSIMs available for that country or region.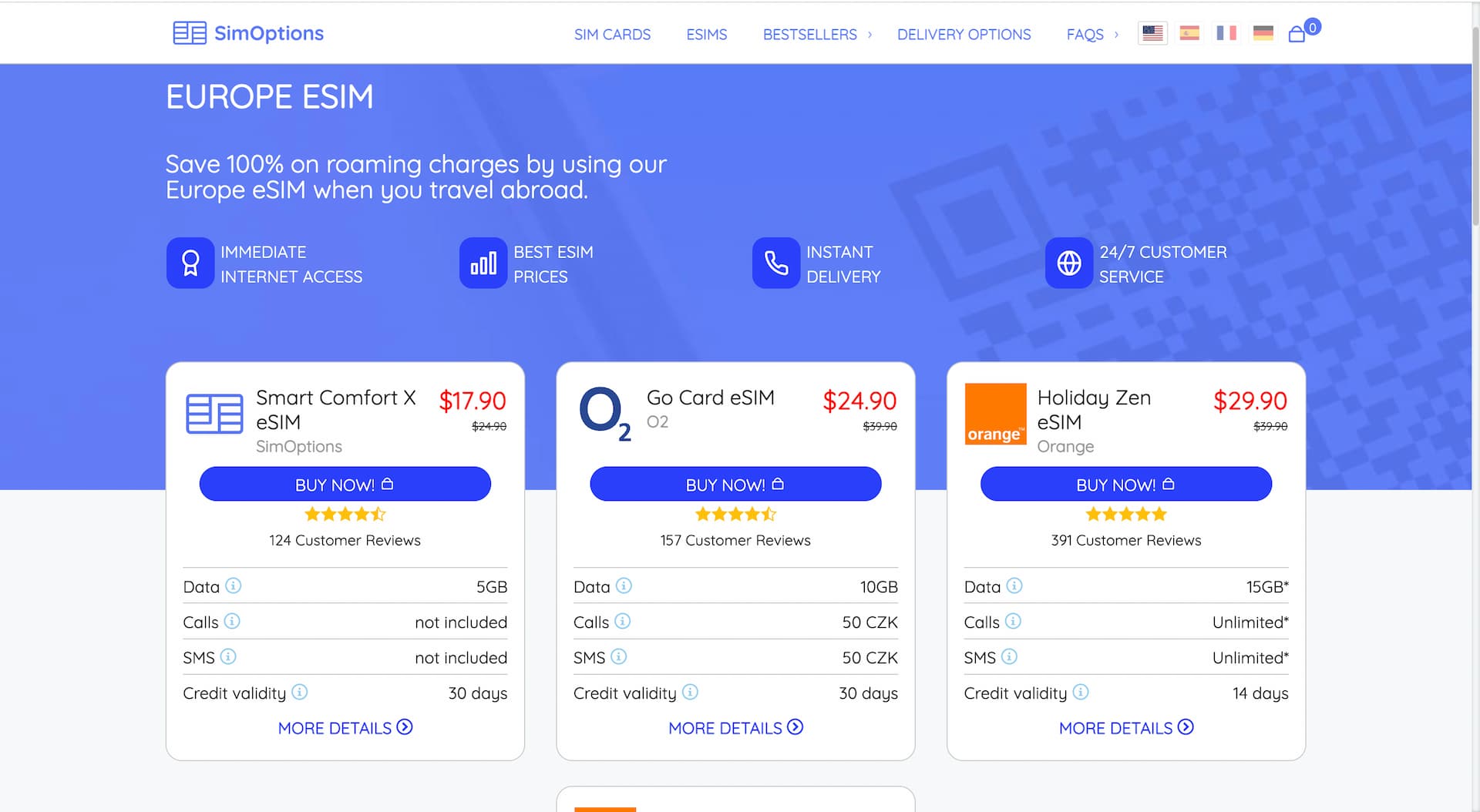 You can find the details of the eSIM by clicking MORE DETAILS button where you can find information about things like Country coverage, Top-up options, etc.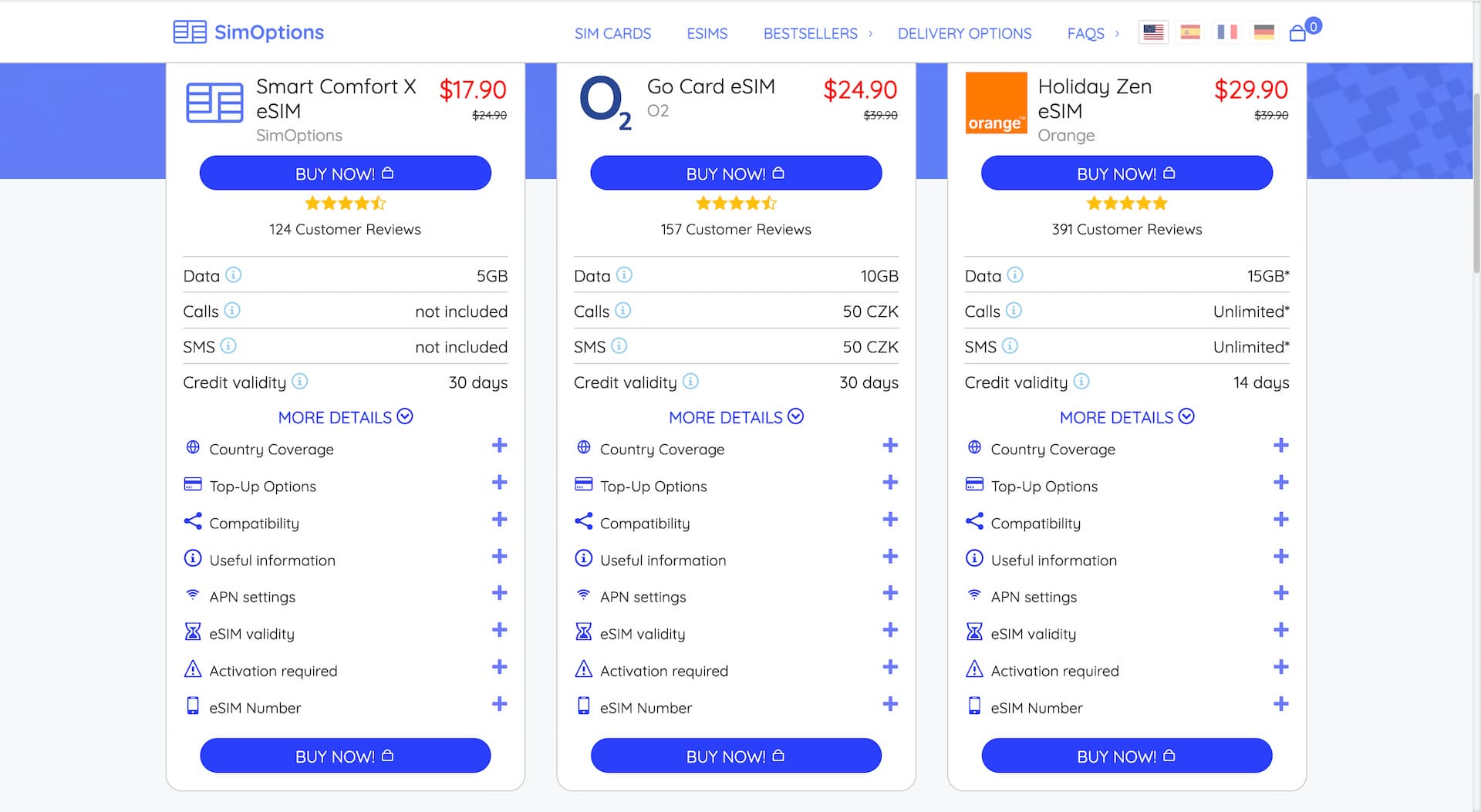 Once you find an eSIM you like to purchase, hit BUY NOW! and it takes you to the checkout page.
Their checkout process consists of three steps:
Contact information
Billing information
Payment method
Interestingly, there is no sign-up or account creation you need to go through.
On Contact information page, you enter your name, email address, and phone number. Plus, a couple of checkboxes.
💡
QR code to install the SIM will be sent to the email address you entered here, so be careful of typo.

Next step is Billing address.

Then the last part is the payment. You can choose either Credit card or PayPal.
And as you can see in Order Summary on the right side of the page, there is no hidden fees whatsoever for their eSIM which is assuring.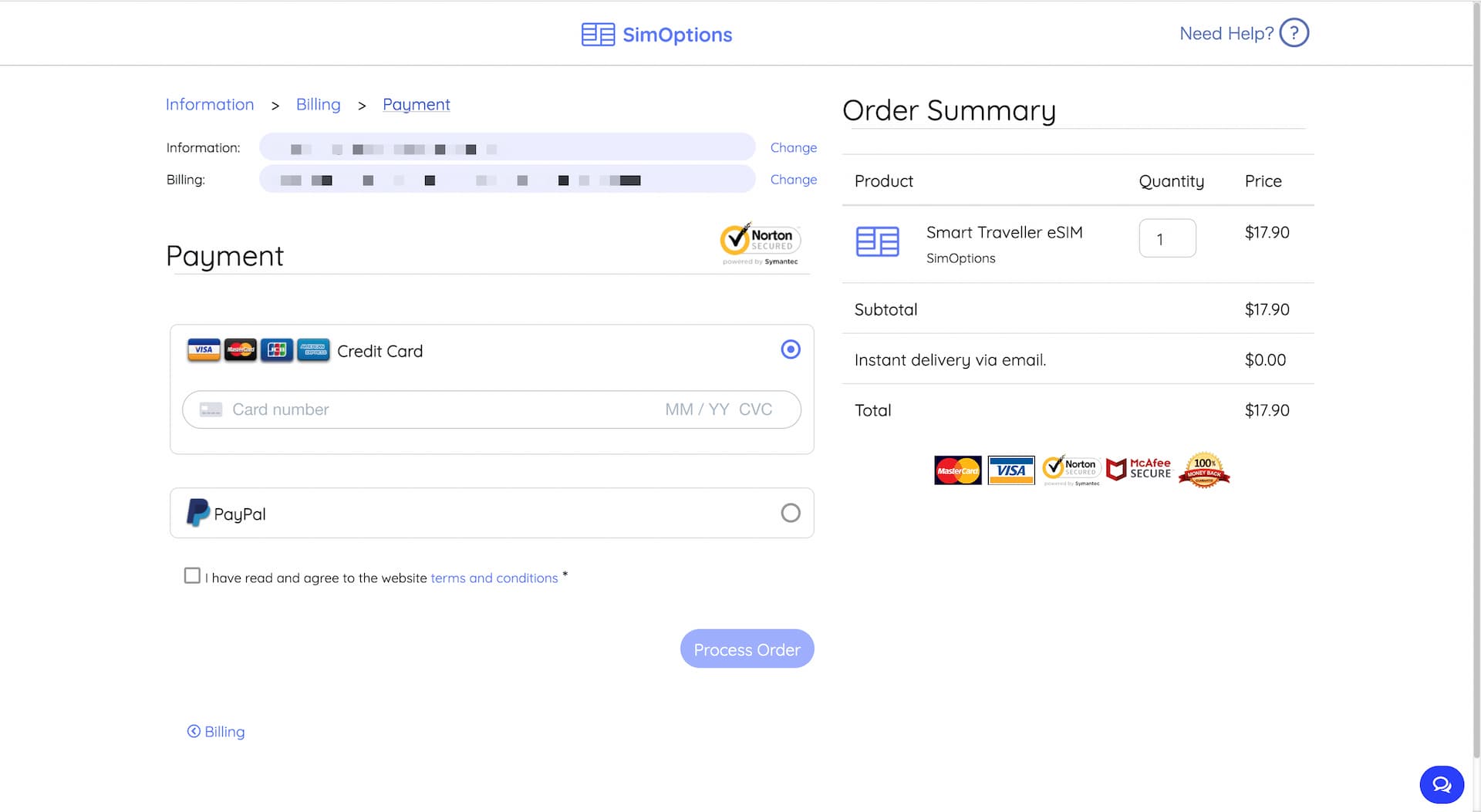 Once the payment went through okay, your order is confirmed and you will see the order details like this one.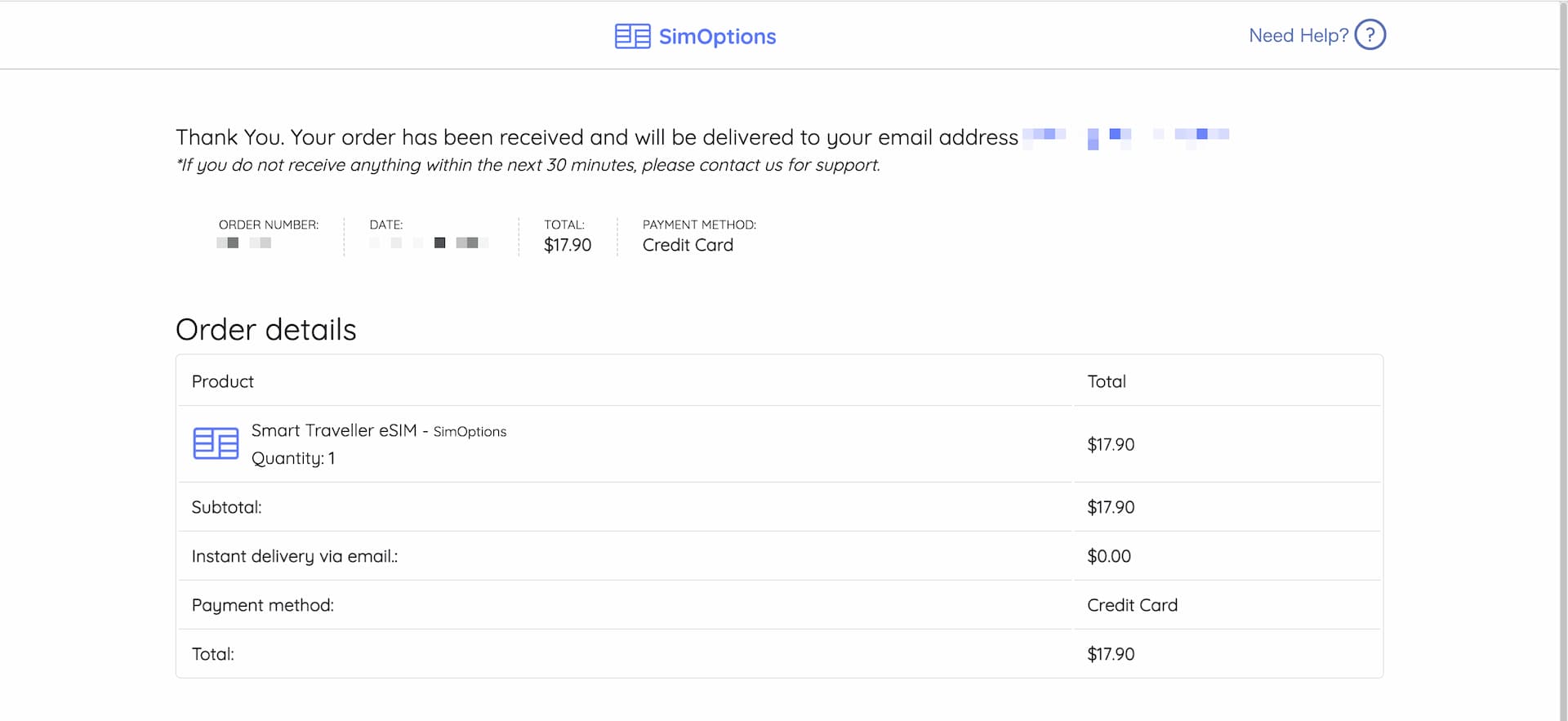 At the same time, you will receive an email from SimOptions that contains a QR code to install the eSIM and some information about the eSIM installation.
*The information may vary depending on the eSIM you purchase from them.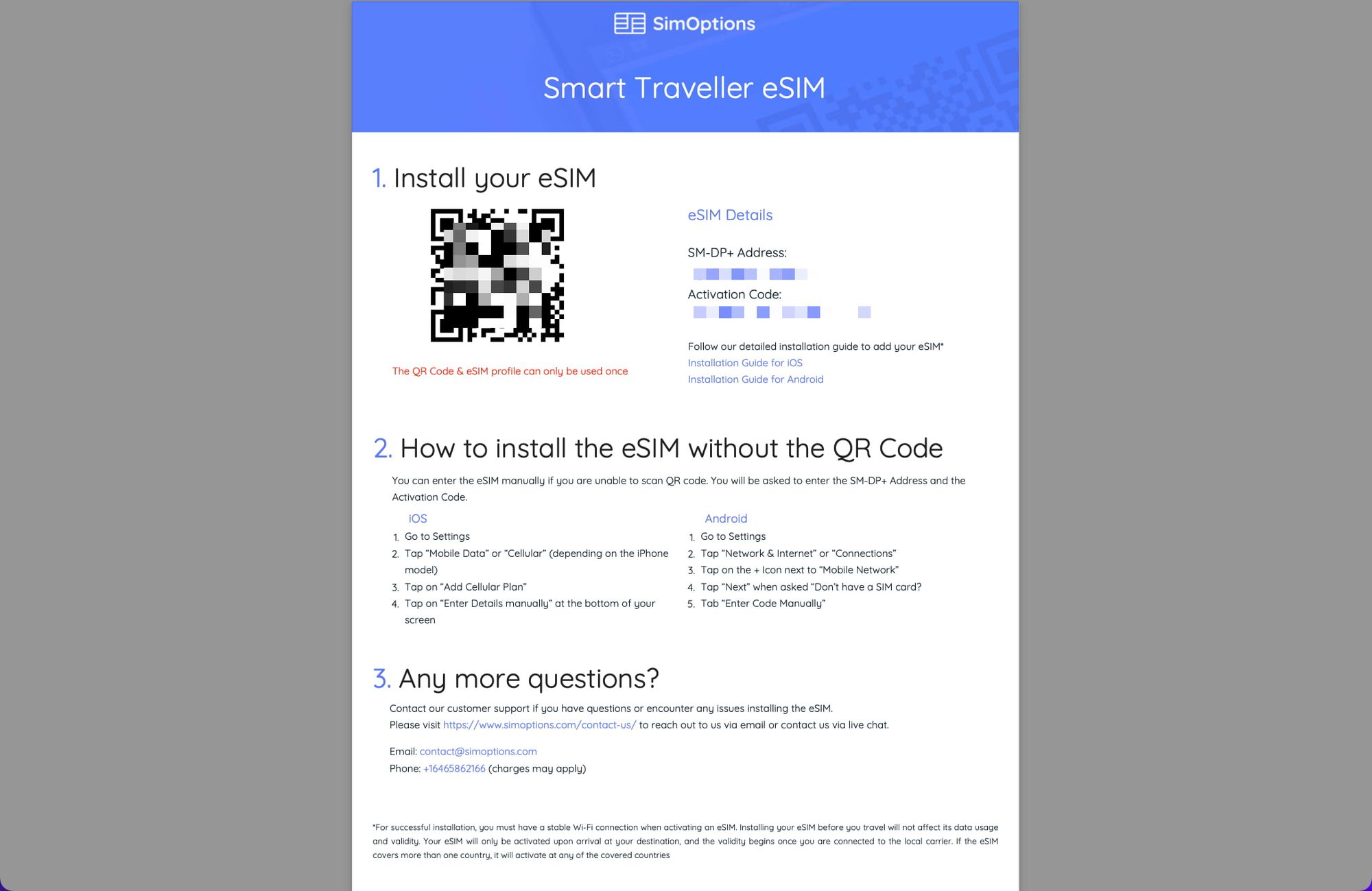 The QR code can only be used once, so do not cancel the installation process once started. You do not remove the eSIM installed in your phone as well since you won't be able to install it again.
For iPhones, here is the detailed instructions on how to install an eSIM using QR code 👇