How to install eSIM on iPhone with QR code
Detailed instructions on installing and activating an eSIM on your iPhone using QR code.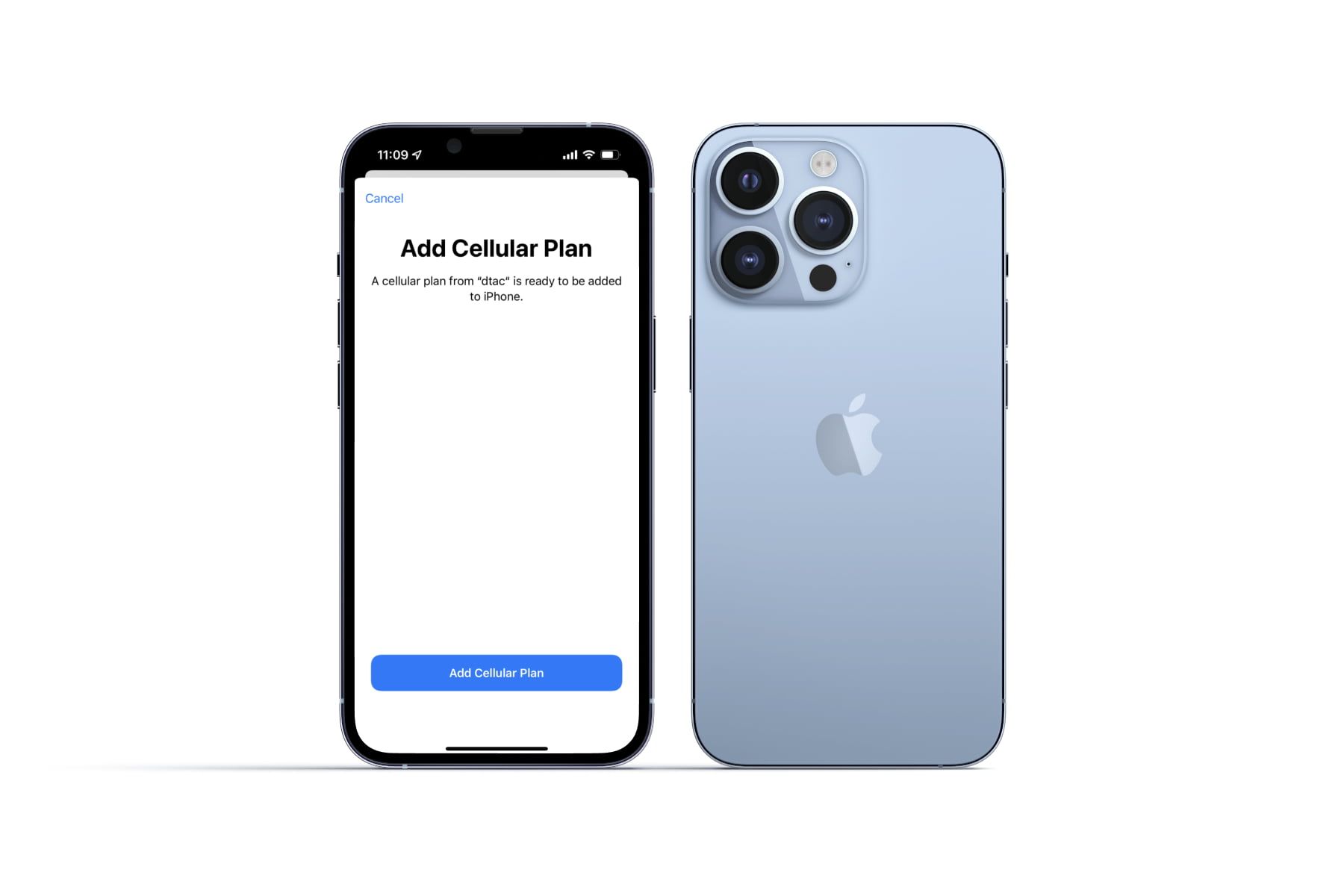 💡
The actual steps and interfaces vary depending on the iOS version and the iPhone model. This article explains eSIM installation for iOS 17 and iOS 16.
Before proceeding, please make sure that:
Your iPhone is eSIM-compatible
Your iPhone is not carrier-locked
Also, ensure that you have stable internet connection when installing an eSIM.
💡
In most cases, QR code can be used only once. You should not cancel the installation process once started.
【Important】Whether you can add an eSIM with a single device depends on the iOS version
With iOS 17, which was officially released by Apple on September 18th 2023, you can open QR code from the "Photos" app, allowing you to install eSIM without a screen or paper to display the QR code.
For iOS 16 and below, you would need a device to display the QR code (or a printed paper). Alternatively, you can install it by manually entering the activation code.
1️⃣ Scan QR Code
As mentioned earlier, how you scan the QR code is different between iOS 17 (and above) and iOS 16 (and earlier versions). I'll explain the steps for each separately.
iOS 17 and above
First things first; let's save the QR code as an image in the Photos app.
To save the QR code as a photo, open the image or long press it, and tap "Save Image" or "Save to Photos". Alternatively, you can take a screenshot and trim it.
Next, open up the "Set Up Cellular" by following these steps.
Go to Settings
Tap Cellular
Tap Add eSIM in SIMs section
From there, tap "Use QR Code" and then "Open Photos". Once you've selected the QR code image, it will be scanned immediately.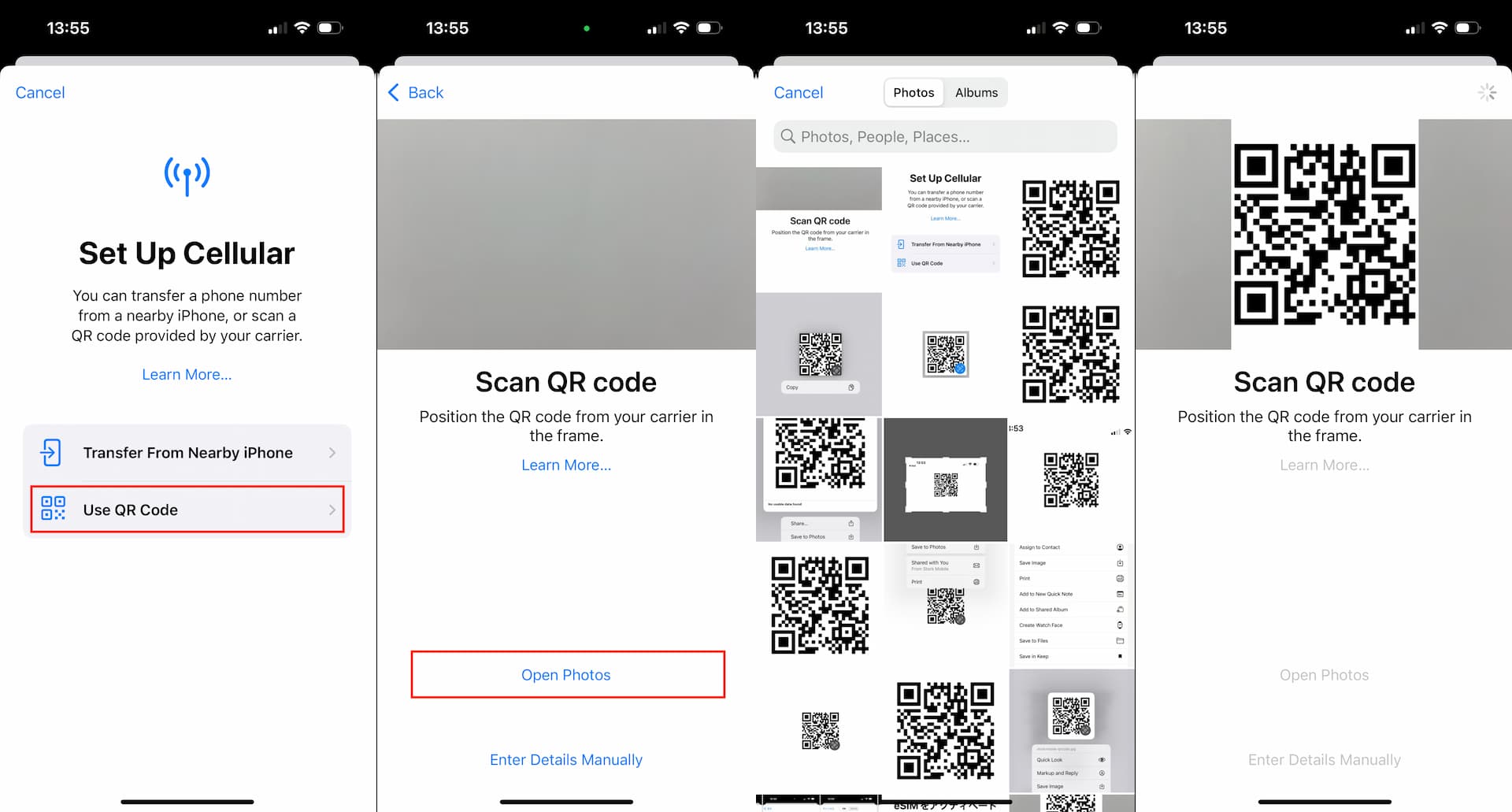 💡
If your iPhone is compatible with iOS 17, it's highly recommended to upgrade. This version offers an easier-than-ever QR code scanning method.
iOS 16 and below
Follow these steps to navigate to Set Up Cellular screen.
Go to Settings
Tap Cellular
Tap Add eSIM in SIMs section
Select "Use QR Code" and then once the camera is launched, point it at the QR Code that you obtained from the eSIM provider.
*It's likely that the scanning happens even before you position the QR code in the frame on the device screen. But it's totally fine and you can safely proceed to the next step.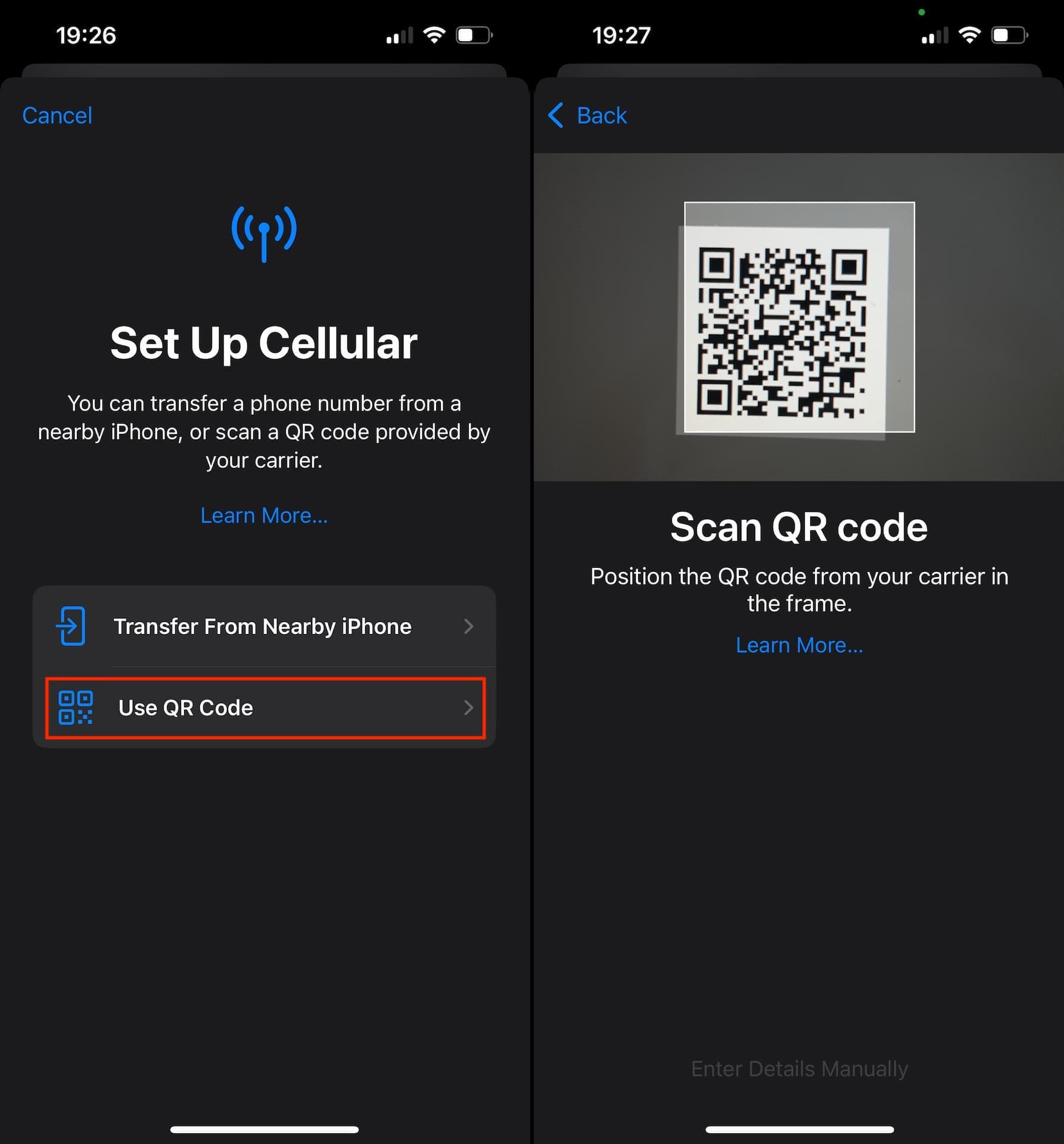 💡
Alternatively, you can simply launch the iOS Camera app and scan QR code from there which might be quicker.
2️⃣ Activate eSIM
After successful QR code scan, Activate eSIM page will pop up (given the QR code is valid). Here you tap Continue to activate and install the eSIM.
This activation process may take few minutes. Once completed, it shows that the eSIM is now active on your iPhone.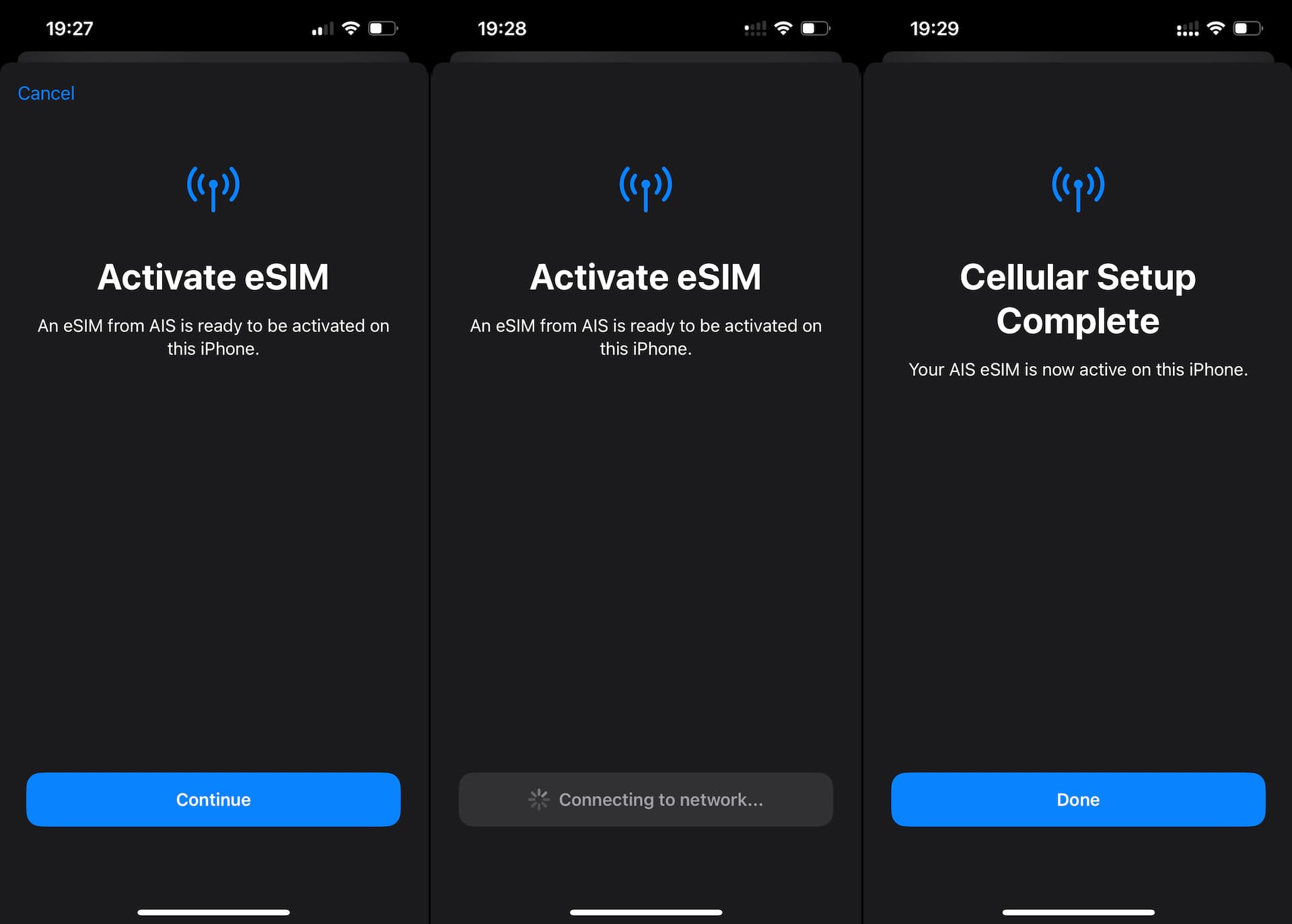 That's it. Now you've successfully installed an eSIM using QR code.
Next step is to set up the eSIM (Cellular Plan) you just installed.
FYI
In some cases, activation may take longer than a couple of minutes e.g. due to the carrier's system not responding or processing quickly. When that happens, your iPhone will just show "Activating..." for the installed eSIM.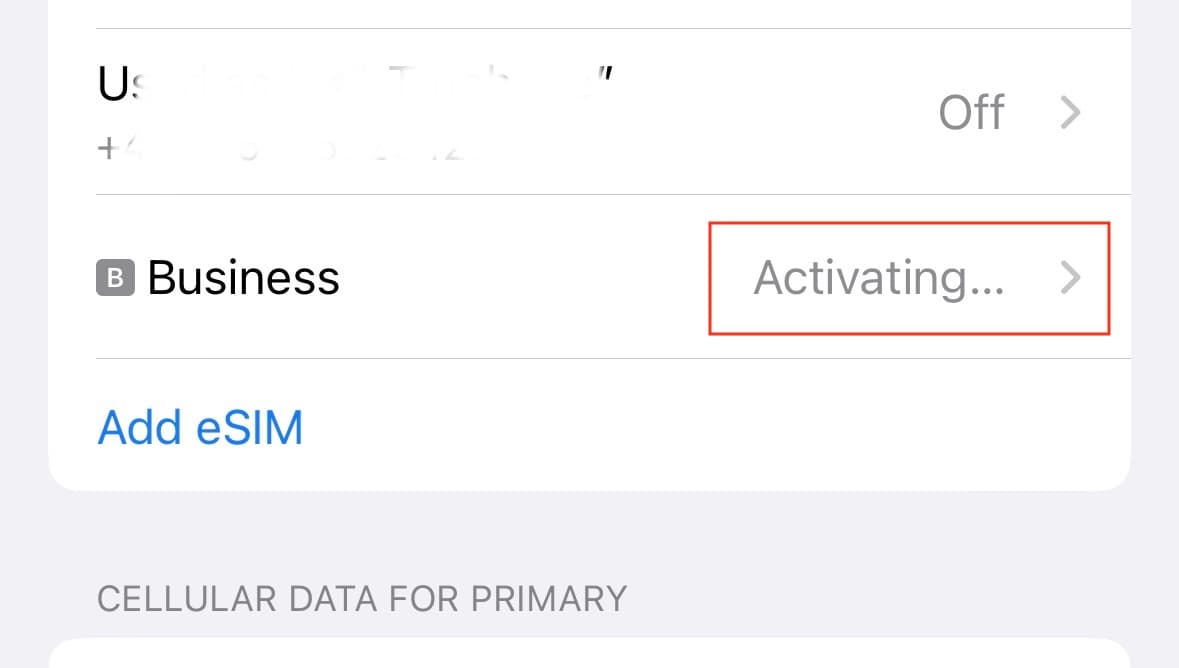 Unless there is an issue with their system, it should take no more than 15 minutes. But if you experience a much longer wait time, we suggest that you contact the eSIM provider for more details.
3️⃣ Set up Cellular Plan
Depending on the eSIM, you might see a couple of settings screens like Cellular Plan Labels, Default Line, iMessage & FaceTime, and Cellular Data after installing it.
In most cases you can safely select your primary (original) SIM/eSIM for all of them.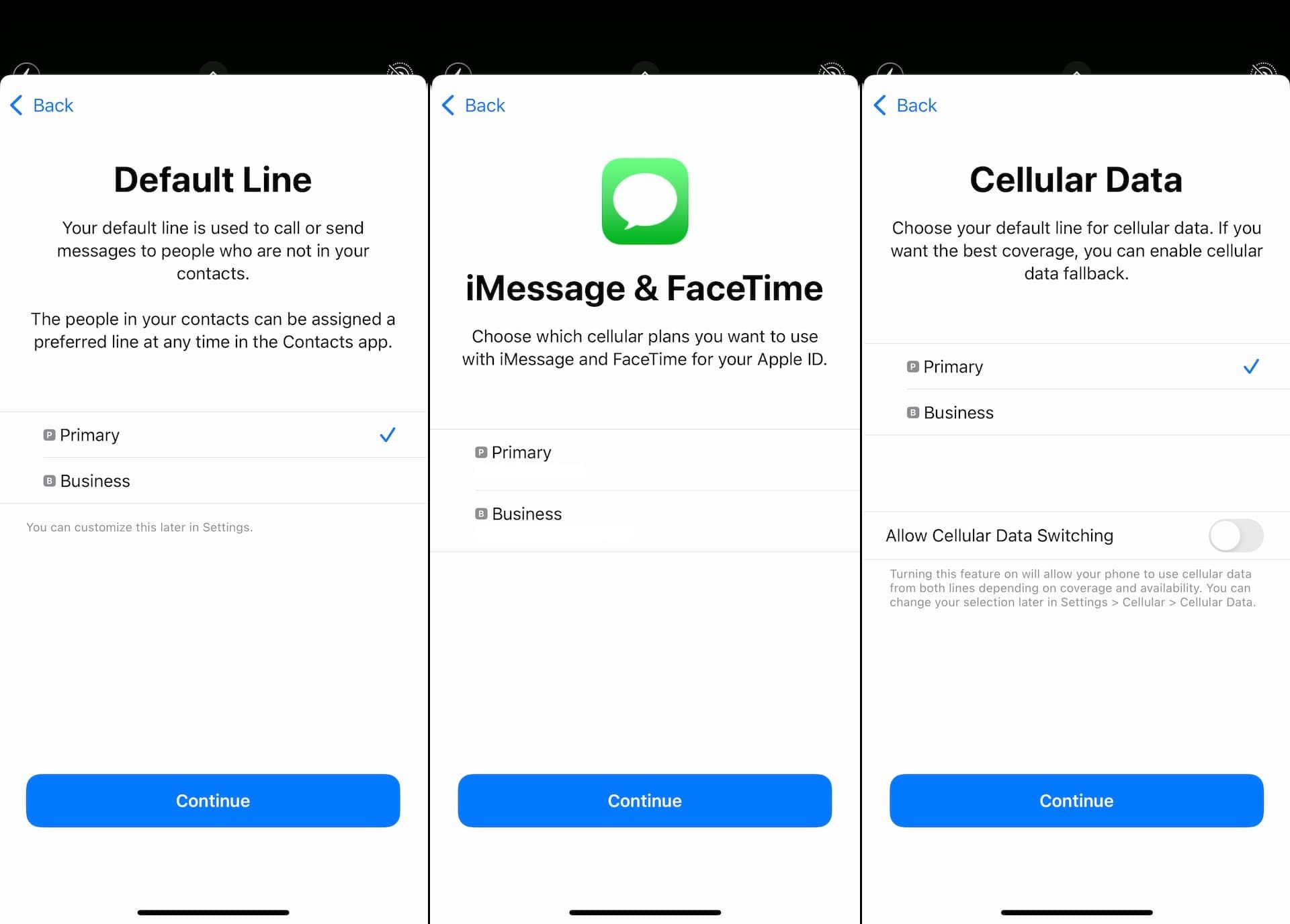 Cellular Plan Label
By default your eSIM will probably be labeled as Travel or Business or other pre-set one.
If you are using an eSIM for travel, it's recommended that you name it like a country flag + name of the provider. This way it's easy to spot which eSIM is for travel to where.

(You can also customize it at any time from Settings > Cellular.)
Storing multiple eSIMs
Under Settings > Cellular, you can find all the SIMs and eSIMs in your iPhone.
The latest eSIM you installed should be at the bottom of the SIMs list.
💡
As you can see in the screenshot below, you can install and store multiple eSIMs.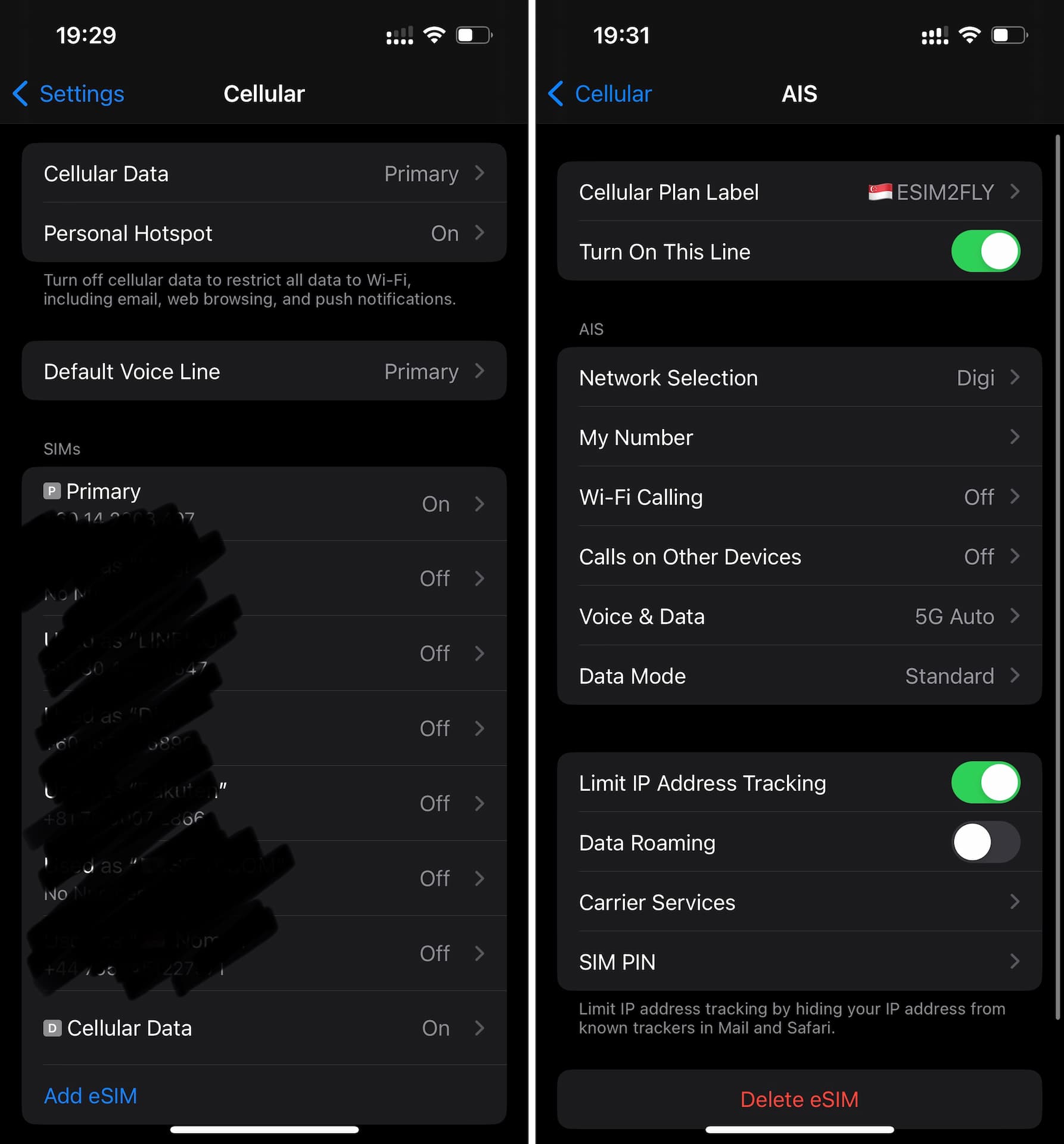 You can tap on it to configure things like Labels and Data Roaming at any time.
---
Useful resources
Below is a video from Apple Support official YouTube channel on activating an eSIM on an iPhone.