Is Holafly eSIM really 'unlimited' data? Some reviews say otherwise
Alarming comments are found on Twitter about Holafly eSIM unlimited data plan.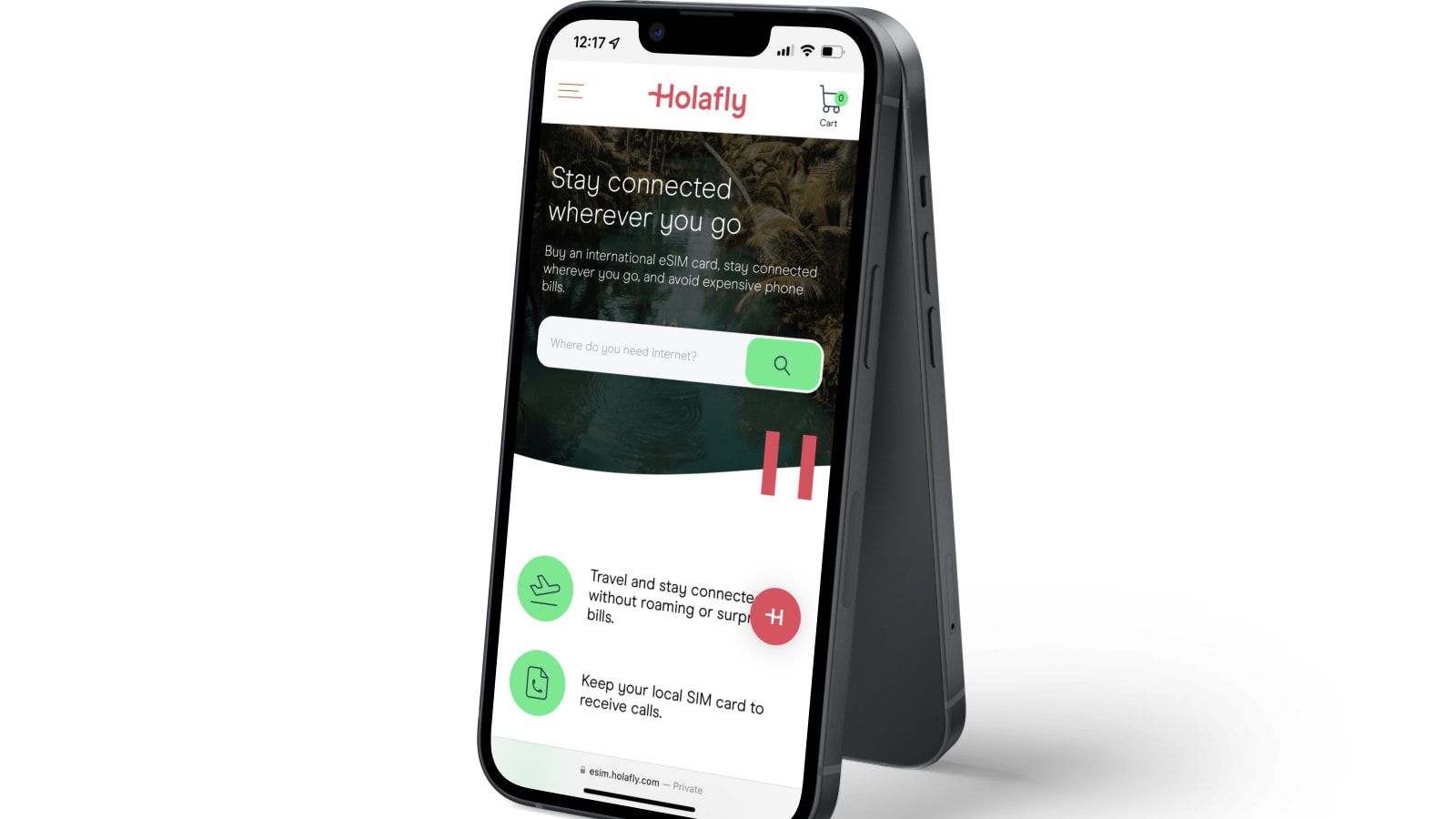 Travel eSIM service provider Holafly offers so-called 'Unlimited' data plans. But does it mean you can use mobile internet without any throttling (speed restrictions) with their eSIM?
Well, I conducted a little digging on social media to uncover what people are experiencing and saying about their Holafly eSIM.
Here are some interesting discoveries from social media about its Speed, Customer service, and Hotspot feature.
💡
Personally, I would not trust travel blogs or gadget articles too much as they may be working with Holafly to promote their service for a fee.
Speed can be really slow
On Twitter-verse, you can find tweets like this mentioning slow connection, throttling, speed being dropped, etc.
Sheer volume of tweets like this is an indication that the speed may be restricted at some point.
Here is another one mentioning 'throttling', meaning speed being extremely slow (restricted by the internet service provider).
There are tweets that include a specific speed (Kbps or Mbps) experienced.
60 kbps is excruciatingly slow, probably usable only for sending / receiving emails.
Not only is 0.5mbps (500kbps) super slow, Ping of 200ms is also worrying.
Not sure if that's the case but it's worth noting that many of the incidents seem to have occurred in European countries.
Speed dropping after 2GB of data used is indeed far from being unlimited.
I'd very much rather buy a 5GB or 10GB plan instead and not worry about the speed may drop significantly. It would be a modern travelers' nightmare if that happens.
Poor customer support? Maybe
I think we can all agree that it is very frustrating when there is a glitch and the provider has a hard time getting back to you.
I'm sure everyone, including myself, has experienced this at least once or twice.
And it's even more frustrating when the glitch or issue you are dealing with is about cellular data while traveling...
Well, some customers are vocal about it on social media. And since Holafly appears to be more popular in Spanish-speaking countries, many of the complaints can be found in Spanish.
Google Translate:
I have an incident and I have tried to contact you by mail, by chat on the web, by WhatsApp even by phone (which does not seem to work) and nothing at all for hours...
Google translation:
It is the third time that I try to contact you, your customer service is terrible. I am in Egypt, with a data card from you, and there is no way it will work. You answer the chat and WhatsApp every thousand hours.
Here are some more tweets in English about their disappointing customer support.
There are an online chat, WhatsApp, and email as a way to reach out to them but it's possible that none of them would work, despite their 24/7 support claim?
This one below is particularly strong words from a Twitter-verified account saying:
Holafly's service is terrible and disastrous. No word or commitment. Inadvisable in every way.
I believe (hope) their support is usually available when you need it, but it's also worth to acknowledge that there are multiple complaints found on the internet about their customer service.
Hotspot / tethering cannot be used
The fact that they do not allow you to use Personal Hotspot / Internet sharing with 'unlimited' data eSIM speaks for itself that what they call 'Unlimited' is not really true unlimited.

It's easy to assume that they implement this in order to avoid people overuse data with multiple devices.
Those plans were not advertised as 'unlimited' initially
It looks that at some point in the first half of year 2022 they've updated their data plans and started advertising some of them as 'Unlimited' data.
This can be confirmed by some of the old blog posts, e.g. this article from travel with bender) featuring Holafly.

This update gives us another truth that Holafly eSIM did support tethering at first. They disabled it when they started advertising some of their plans as unlimited data.
'Unlimited' data does not mean you can enjoy high speed all the time
This practice of luring people with sweet 'Unlimited' word is often seen in mobile internet services.
While it's technically not wrong since you could still use data at a much slower speed, some people would find it very deceptive.
I personally hope that companies stop using this misleading notation and start advertising data plans with a specific GB (unless it's true unlimited data of course).
Takeaways
Although we don't know for sure that network throttling or speed restriction do exist for Holafly eSIM and if so when it occurs on what conditions, it's important to point out that 'unlimited' data in the context of prepaid mobile data is, in general, not really unlimited (unless it comes from the telco itself). If you are interested in learning more, google 'Fair Usage Policy' for nitty-gritty.
Note that what's summarized here is one way of looking at the Holafly eSIM and is a reminder that it may be disappointing.
I'm pretty sure there are people who were satisfied with their eSIM, but it's like; Where there's smoke, there's fire, right?
I would not recommend you to choose Holafly eSIM for your next trip IF the reason is because their 'Unlimited' data.
You may end up spending more money or (if worse) time, which is very precious when traveling, resolving issues that come out of things like this.
---
Looking for a travel eSIM? esimdb is a search engine just for that
Search by a country or region, filter by GB or days. esimdb helps you find the best eSIM for your next trip!