Testing & Comparing Travel eSIMs for Indonesia【Speed tests & Reviews】
A possible answer to "what's the best travel eSIM for Indonesia".
This blog post is a comprehensive review of various prepaid eSIM options for Indonesia, based on my actual hands-on testing and comparison. Whether you're planning a relaxing vacation in Bali or heading to Jakarta for a business trip, hope this guide will help you find the best eSIM for your trip.
Although I've only tested a limited number of eSIMs so far, I plan to add more when I get the chance.
There are many other travel eSIMs available for use in Indonesia besides the ones I cover in this article. As new travel eSIM services are frequently popping up, use this article as a reference and be sure to check out esimdb.com for a comprehensive list when making your selection.
As a side note (which I'll touch on briefly at the end of the article), when bringing a device from another country to use with a local SIM card in Indonesia, you may need to register the IMEI. This process can be a bit costly and time-consuming, which makes using prepaid eSIMs more appealing in my opinion.
Indonesia's Local Network Situation
Before getting into the actual review of each eSIM, let me touch on the local carriers in Indonesia.
The country has several mobile network operators such as Telkomsel (TSEL), XL Axiata, Indosat Ooredoo (commonly known as Indosat), and 3 (Tri). Among them, the state-owned Telkomsel (TSEL) holds the largest market share and is reputed to have the best coverage.
Indosat and 3 announced a merger in 2022, but their mobile networks remain separate and don't seem to aggregate.
In a nutshell, it's best to connect with TSEL in Indonesia as far as the coverage goes. In urban areas like Jakarta and Bali, XL, Indosat, and 3 should work fine. If you're heading to more rural areas, I'd recommend that you check the coverage area beforehand for carriers other than TSEL.
---
Ok, let's get to the eSIM review. FYI, I'm an iPhone user.
Nomad
*Tested in: March 2023
Nomad is a well-rounded eSIM service that offers both convenience and value for money. Since the latter half of 2022, they have been lowering their prices and offering a wider range of plans.
If you haven't used an eSIM from them before, the link below explains how to get started with Nomad.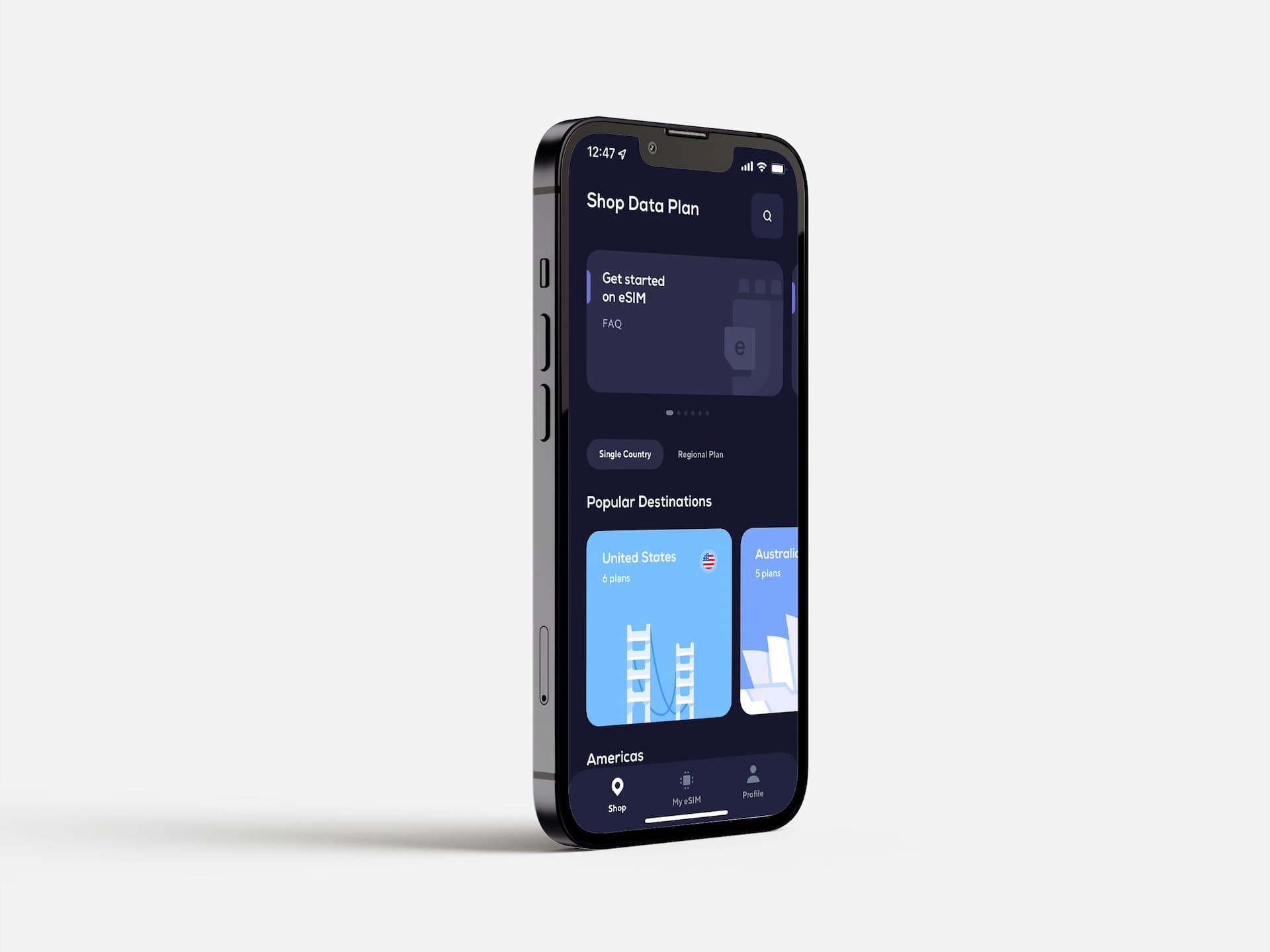 I've personally used it several times, and it's easy to use and affordable.
Nomad's Indonesia Plan Pricing
*The information below is accurate as of the time of writing. Please check Nomad's official website for the latest data.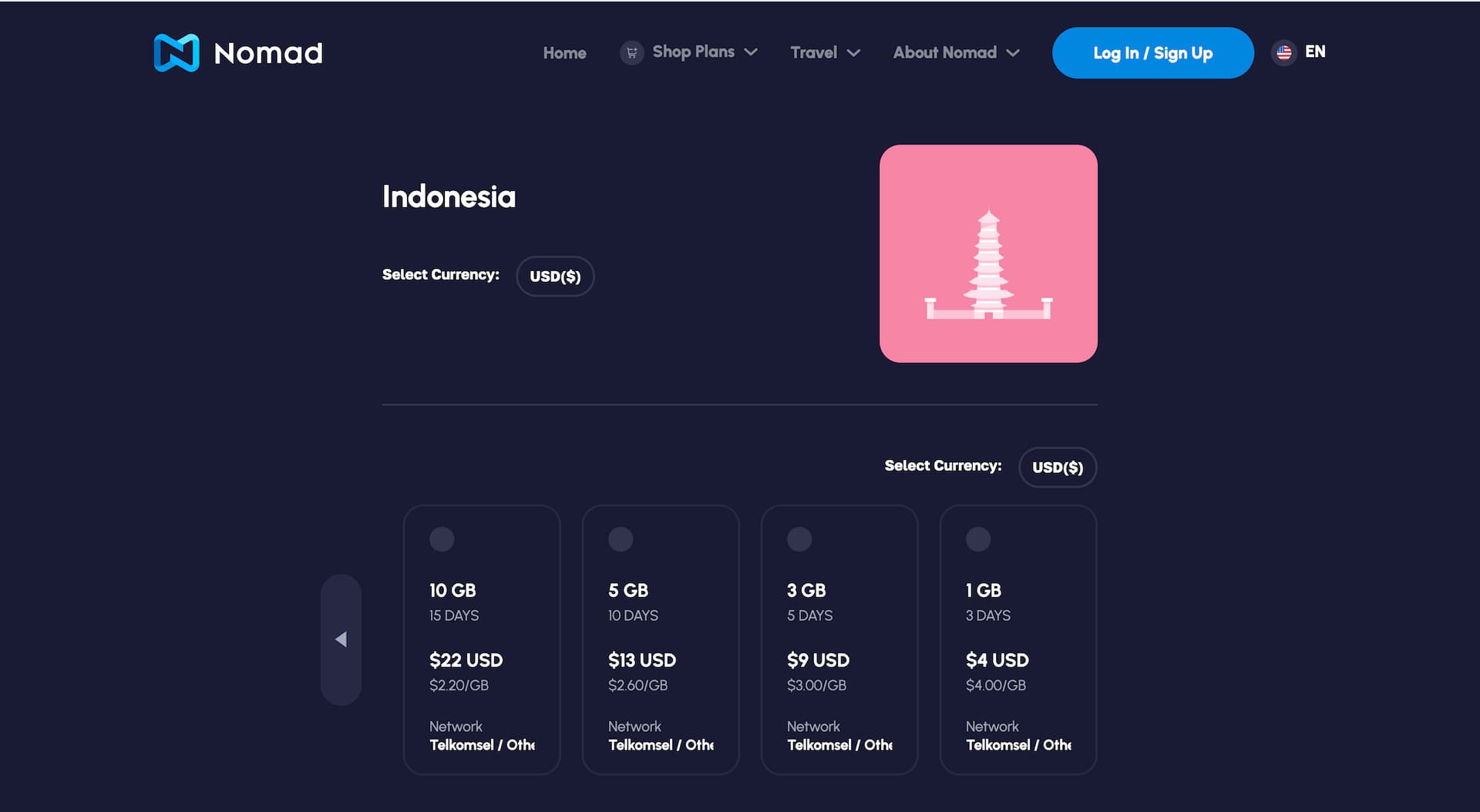 Apart from their regional plans, there are currently 10 plans available for Indonesia.
1GB / 3 days: $4
3GB / 5 days: $9
5GB / 10 days: $13
10GB / 15 days: $22
15GB / 30 days: $28
20GB / 30 days: $34
30GB / 30 days: $80
40GB / 30 days: $110
50GB / 30 days: $125
100GB / 60 days: $240
To make these plans even cheaper, there is a promo code available...
💡
Use the discount code "ESIMDB3" to get $3 OFF
With this coupon code, you can get a 5GB plan for $10 and a 10GB plan for $19 for instance. Most people probably find this amount of data (5GB - 10GB) sufficient for a week-long stay.
Nomad also offers multiple large data plans of 15GB or more, but be cautious as the cost-per-GB decreases drastically for plans above 30GB.
Network Quality in Jakarta with Nomad
To use Nomad's eSIM in Indonesia, all you have to is:
Enable Data Roaming
Set the eSIM for Mobile Data
Upon arrival at Terminal 3 of Soekarno-Hatta International Airport, I did the above settings and successfully connected right away (always a relief!).
Nomad's eSIM connects to Telkomsel (TSEL) 4G in Indonesia, which is the country's top network in terms of market share.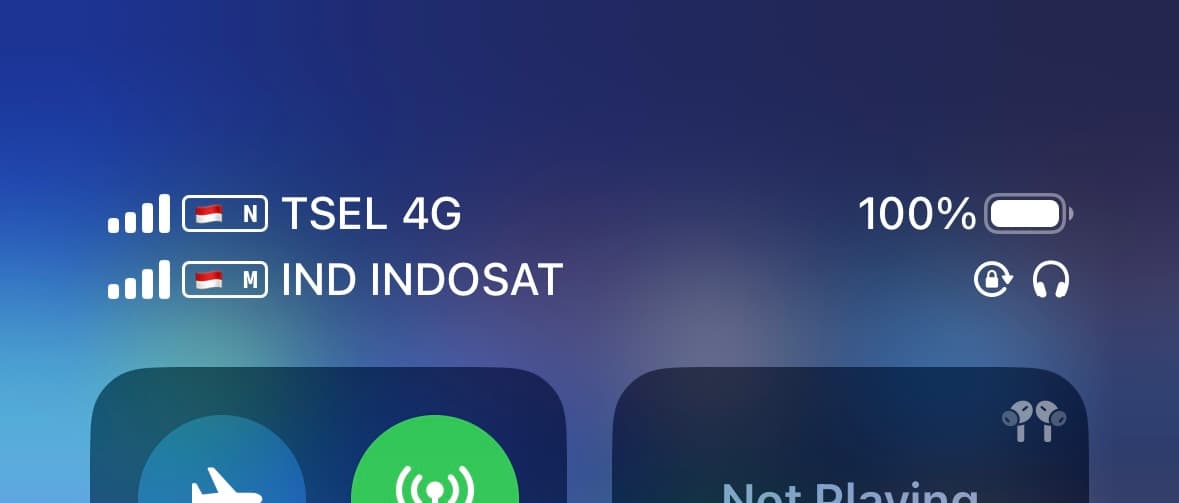 During my stay in Jakarta, I never experienced any issues or loss of coverage (although, as expected, the signal strength was weaker on higher floors of buildings).
Speed and reliability
Overall, the connection was relatively stable and usable. Here are the results of speed tests at Soekarno-Hatta International Airport, in Central Jakarta, and in Kota area (North Jakarta), from left to right: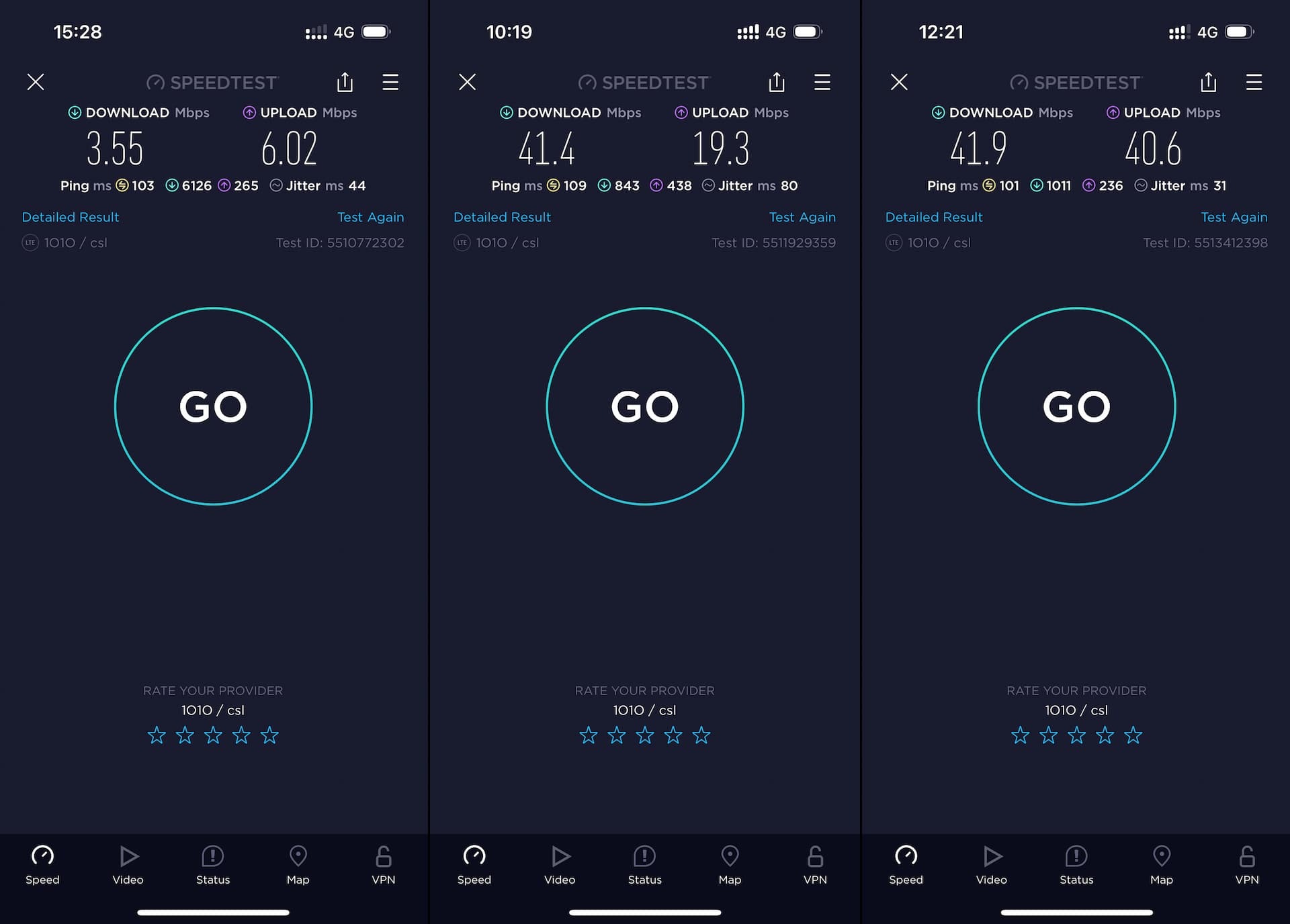 At the airport, the connection was initially fast but slowed down later, possibly due to the number of people around. In other areas, there weren't any significant issues, and the connection was decent. This Nomad eSIM is provided by a Hong Kong-based carrier, and it operates via Hong Kong roaming, resulting in a ping of around 100 milliseconds.
There were no instances of data congestion, and while the connection felt a bit sluggish due to the latency, it worked okay for me for my internet needs during my stay. But of course, nowhere near as good as 5G cellular network back home.
Tethering (personal hotspot) worked too.
Handy Nomad app
You can check your remaining data balance and purchase additional data for your Nomad eSIM through their web app or mobile app. The prices are the same as the original data plan rates.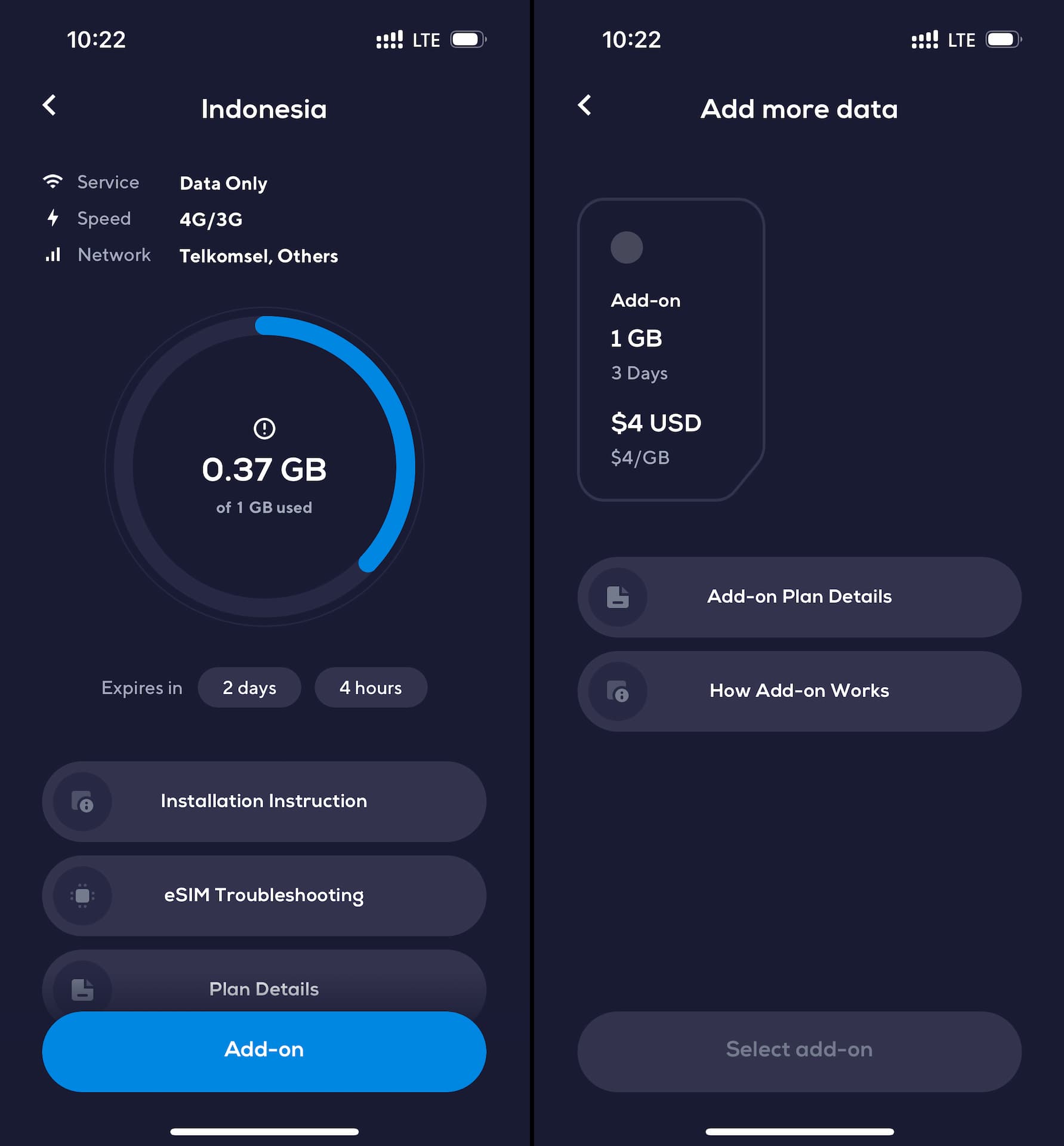 Both iOS and Android are available.
Summary of Nomad
✅ Well-designed, easy to use
✅ A wide variety of plans and reasonably priced, plus a $3 discount available with promo code "ESIMDB3"
✅ Connects to TSEL 4G, with decent speeds and latency within the tolerance range (imo)
MobiMatter
*Tested in: March 2023
MobiMatter offers a wide variety of prepaid eSIMs for travelers. This time I chose an eSIM that is provided by 3HK (a Hong Kong-based telecom company) which I discovered recently.
TL;DR, it worked quite well, better than expected, and I personally think it's currently the top candidate for eSIMs for Indonesia. Yes, you heard it right.
3HK's eSIM on MobiMatter
*The information below is as of the time of writing. For the latest prices, please check the MobiMatter's Indonesia eSIM page.
This 3HK eSIM has two plans: 15GB and 30GB.

15GB / 30 days: $11.99 ($0.8/GB)
30GB / 30 days: $15.99 ($0.53/GB)
Both are valid for 30 days, with the only difference being the data allowance. I purchased the 15GB plan since my trip was just a couple of days. Both are currently labeled "PROMOTION," so they may be special prices, but they're pretty cheap either way.
Nomad's 15GB plan is $28, so these are less than half the price. Furthermore, when you register an account with MobiMatter, you can choose between 10% points back or a 3% discount as a member's benefit, making the actual price even cheaper.
Detailed information on member's benefits and how to purchase MobiMatter eSIMs can be found in the link below.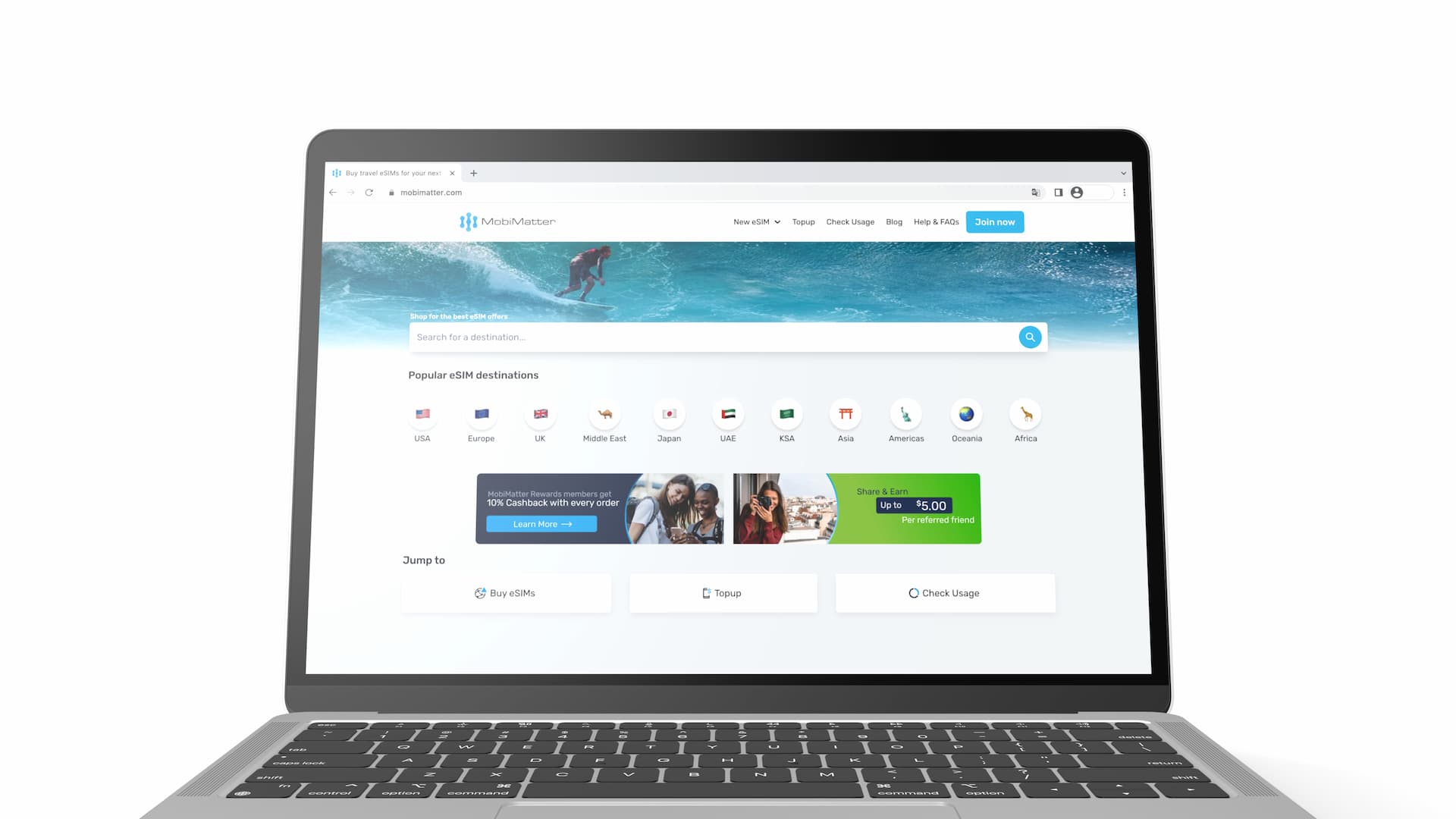 As a side note, the reason why this eSIM is so cheap is that the Hong Kong-based 3 group, which provides this eSIM, also operates the 3 (Tri) network in Indonesia, so they can use their own (group) network. As a result, this eSIM can only connect to 3 (Tri) network which is Indonesia's 4th largest network.
Network Quality in Jakarta
Since it was my first time using this eSIM, I faced a minor issue at first.
Upon arriving at the airport, I enabled Data Roaming and assigned the eSIM to Cellular Data, but couldn't get it work.
While looking into the issue after arriving at my hotel, I discovered that it had automatically connected to the wrong network - INDOSAT, instead of 3. To resolve the issue, I needed to manually select the 3 network, which did the trick.
(I just assumed that since this eSIM was provided by 3HK, it would automatically connect to 3 in Indonesia, but that wasn't the case.)
To manually select 3 network, go to "Network Selection", and turn off Automatic. Then the list of he detected networks will show up, and you can select "3" from there.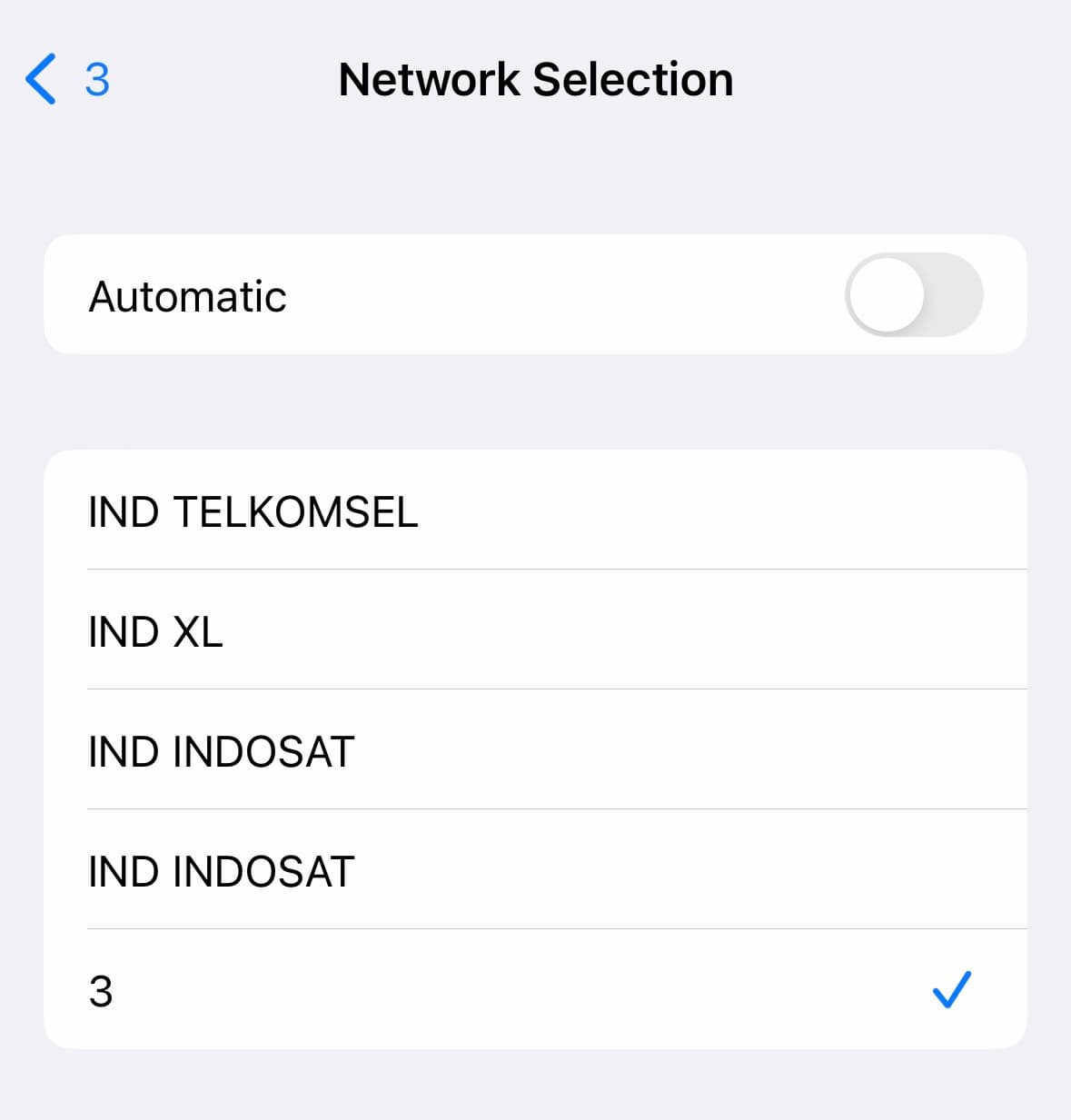 💡
The email from MobiMatter says that you need to change APN settings, but in my case, it worked with the original APN.
When it's successfully connected to 3 network, it shows like the image below with LTE.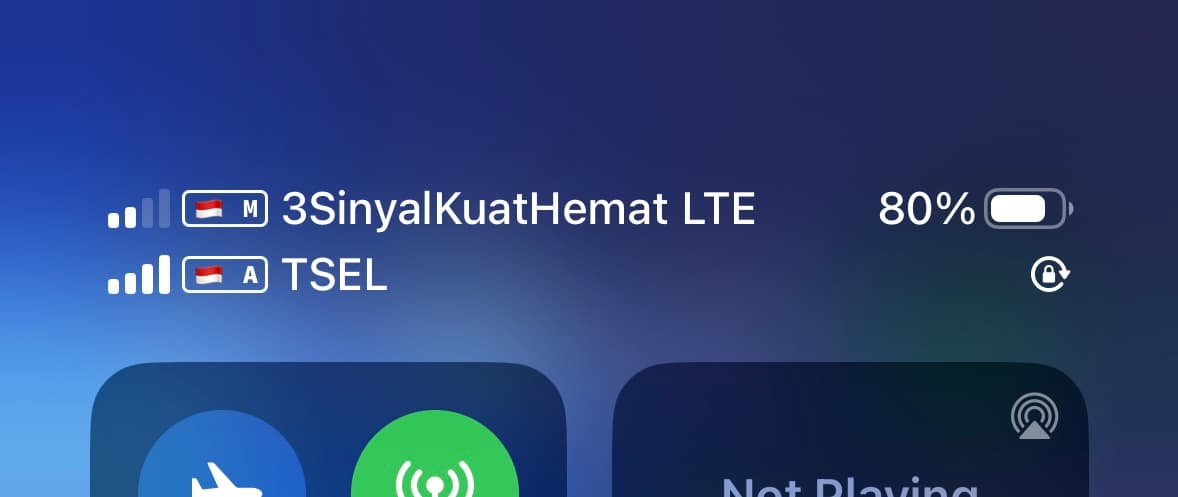 The biggest drawback of this eSIM, I think, is that it can only connect to 3 network, but surprisingly (in a good way), I never lost coverage in the areas I visited in Jakarta during my stay.
There were times when the signal bars dropped to one or two, but I never lost signal completely. Even at the very end of the airport's Terminal 3 (near Gate 1), there was coverage.
However, there were a few instances when the data didn't go through well. And sometimes, the signal disappeared for a moment. Usually, waiting about a minute or toggling flight mode on and off would resolve the issues, but it's good to be aware that there may be slight instability at times.
Speed and latency
As far as I experienced, the speed was generally very good, quite fast actually, most of the time, with occasional slowdowns.
Attached below are the results of the speed tests conducted in Central Jakarta (near Monas), the Kota area (North Jakarta), and Soekarno-Hatta International Airport T3 from left to right.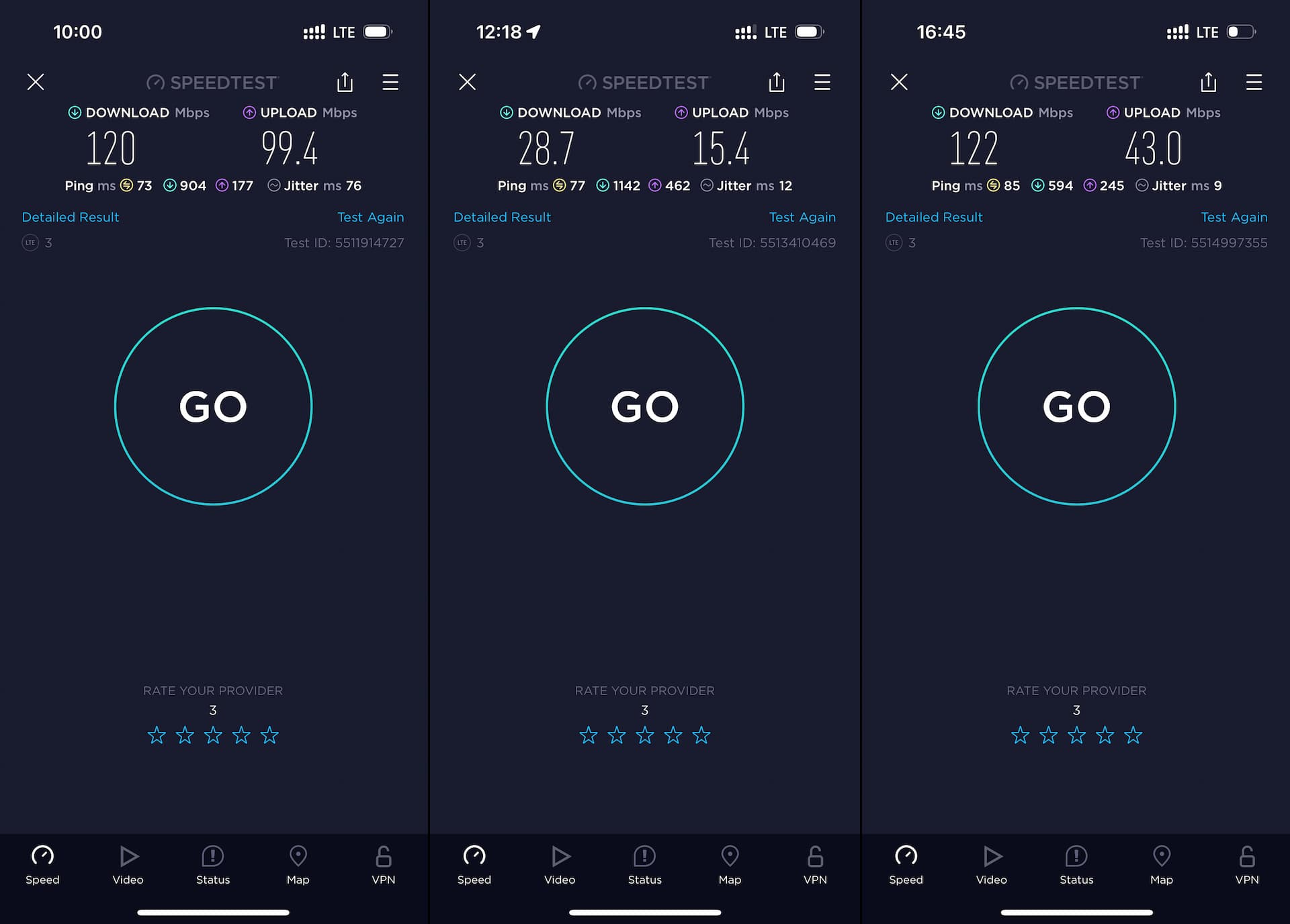 Of course there is some variation but in terms of speed and comfort, I think this eSIM performed better than the eSIMs I tested. Even when it slowed down, it didn't become unbearably slow.
Ping (latency) was around 80 milliseconds via Hong Kong, which was within an acceptable range for roaming eSIM.
I'll admit I wasn't expecting much, but I was genuinely surprised how well it worked.
Tethering (Personal Hotspot)
Initially, I couldn't use Personal Hotspot with my iPhone 14 Pro, which I think was probably because of the iOS-level issue.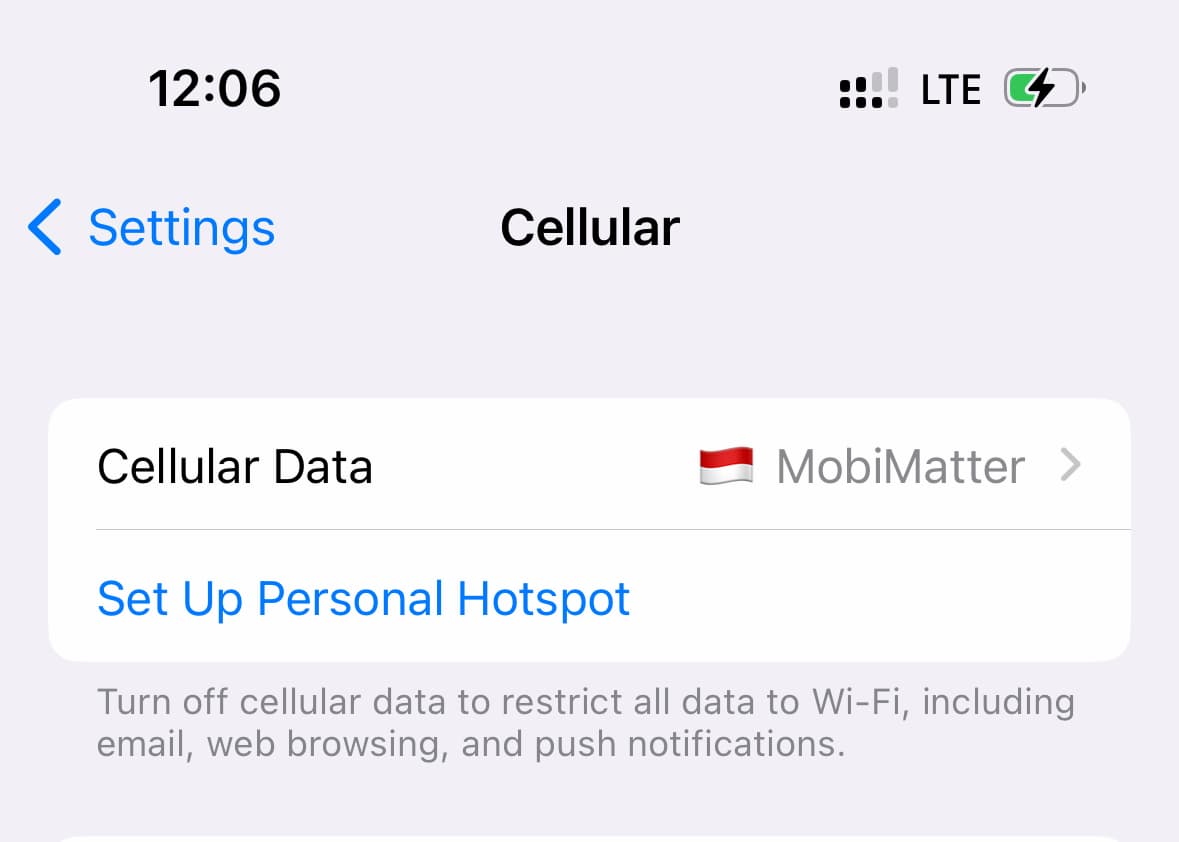 Luckily, for me restarting the iPhone while WiFi turned off resolved the issue, but it's unclear if this will work for everyone. In the worst-case scenario, you may need to reset network settings which can be a nightmare.
By the way, Android devices probably wouldn't have this particular issue.
Checking data balance and adding data
You can check your data balance and top up if needed through the MobiMatter website or mobile app. However, it only works for eSIMs that you purchased while logged in.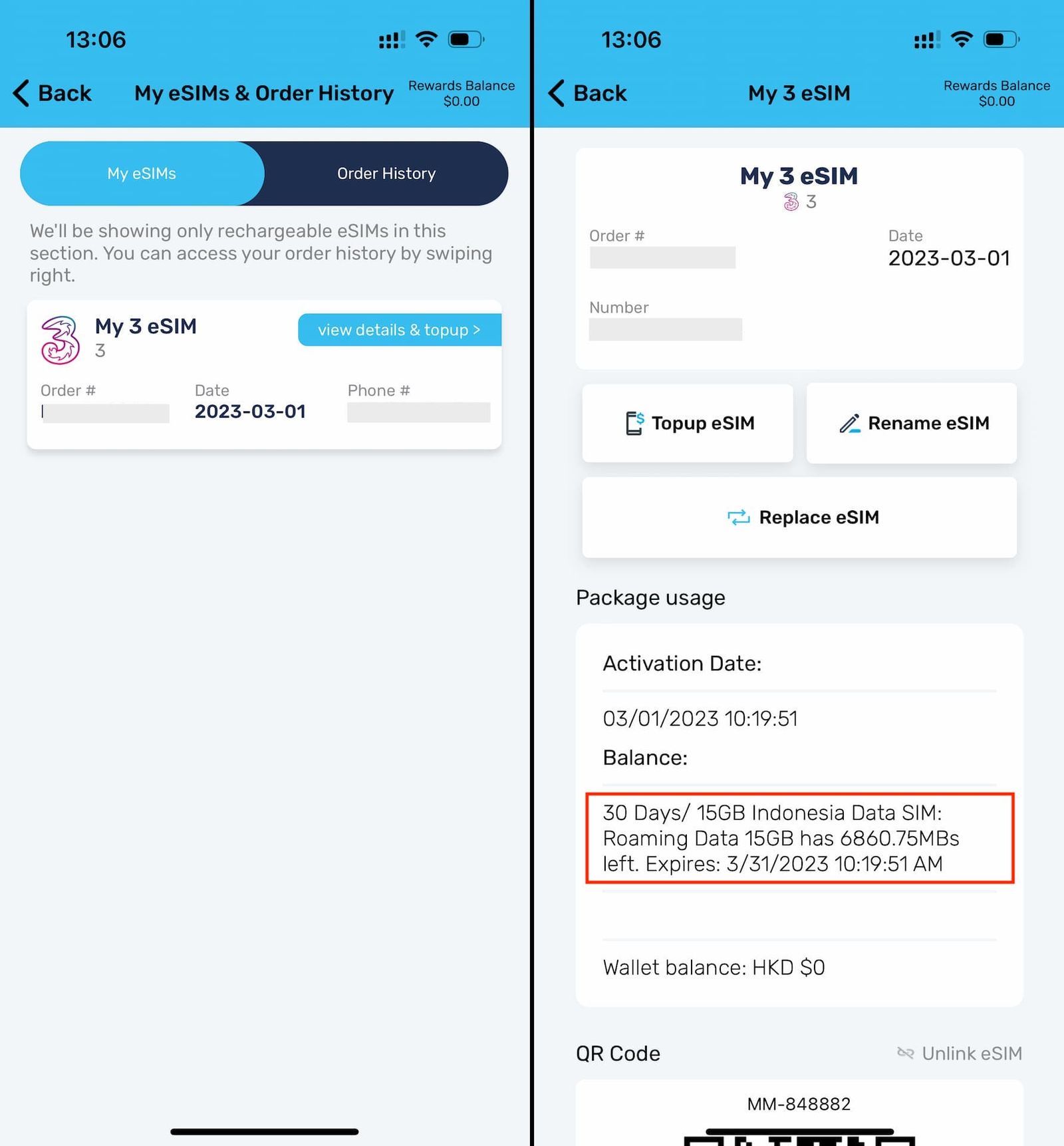 The data balance is shown in a plain text instead of using visual graphics, but it's still better than nothing.
On this trip, the WiFi at the hotel I stayed at frequently disconnected, so I used this MobiMatter eSIM throughout my stay, ended up using over 8GB of data in just a few days. But 15GB was certainly more than enough for a short stay.
Summary of MobiMatter (3HK-provided) eSIM
✅ Excellent value for money (probably the cheapest option available for travelers)
✅ It can only connect to 3 (Tri) network, but coverage in the Jakarta metropolitan area is quite good
✅ Speed is very comfortable most of the time
✅ Rare instances of data congestion or signal loss occur, but they usually resolve within a minute
Airalo
*Test in: March 2023
Airalo used to be one of the most affordable eSIMs for Indonesia. However, with new, cheaper options now available, it's no longer the clear winner in terms of price. That said, its reliability and ease of use remains, so I decided to try them with a small amount of GB for comparison with my previous experience.
The previous experience I referred to is back in June 2022, and I shared it a blog post below.
So, it's been about 9 months since then. And I've found some things have changed which I'll explain in the later section.
Airalo's Indonesia Data Plans
*The following information is accurate as of the time of writing. Please check the Airalo official website for the latest plans and prices.
The pricing for their Indonesia eSIM (named as Indotel) plans hasn't changed since the last time, but 2GB and 20GB plans have been added, making it a total of 6 plans.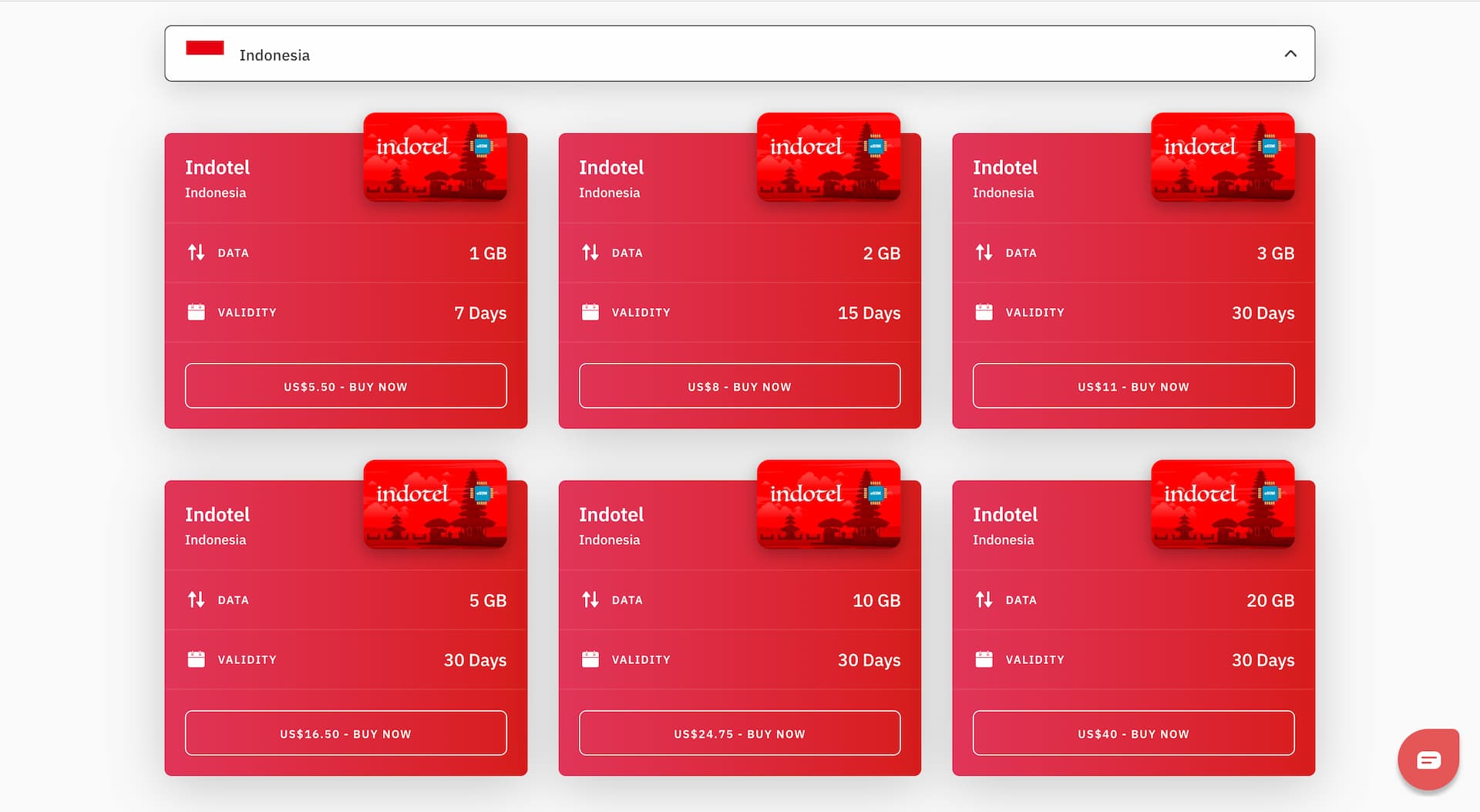 1GB / 7 days : $5.5 ($5.5/GB)
2GB / 15 days : $8 ($4/GB)
3GB / 30 days : $11 ($3.67/GB)
5GB / 30 days : $16.5 ($3.3/GB)
10GB / 30 days : $24.75 ($2.475/GB)
20GB / 30 days : $40 ($2/GB)
Since I was planning to use multiple eSIMs this time, I purchased the 2GB plan just to test it (thought 1GB plan was too small). However, as you can see from the price per GB in the brackets above, if you're looking for a certain level of cost performance, plans with 5GB or more is definitely a better deal.
Additionally, the 10% discount below is still valid as of this writing. If you're a first-time user, be sure to use it.
💡
Use "ESIMDB10" to get 10% OFF
With this discount code, the 5GB plan will cost you less than $15, and the 10GB plan will be just over $22.
If you haven't used Airalo eSIM before, the article below explains how to get started with Airalo.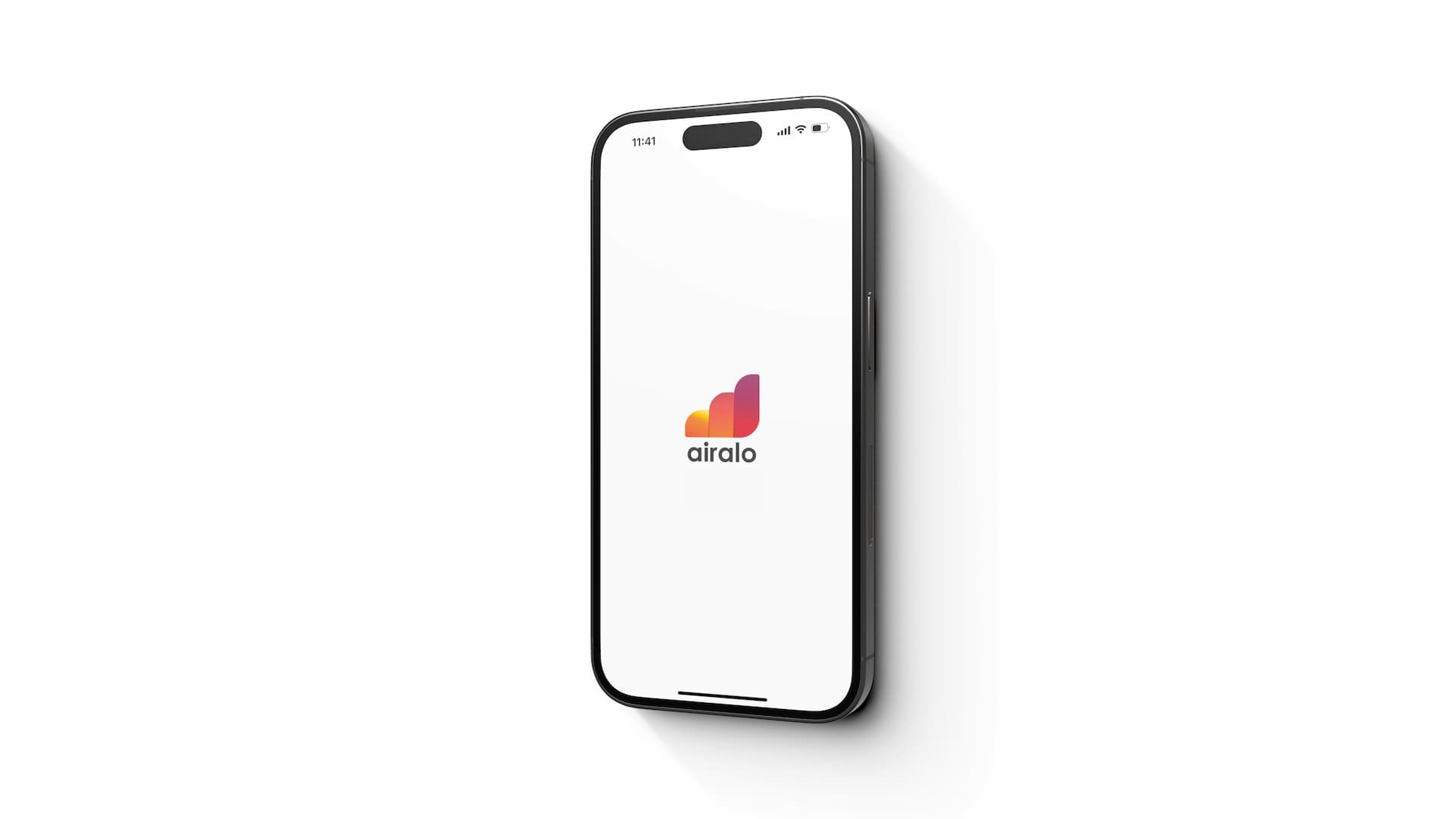 Network Quality in Jakarta
What you have to do to make the Airalo eSIM work in Indonesia is as follows;
Enable data roaming
Set the eSIM for Cellular Data
My Airalo's eSIM connected immediately after I arrived at Soekarno-Hatta International Airport Terminal 3.
It connects to Telkomsel (TSEL) 4G.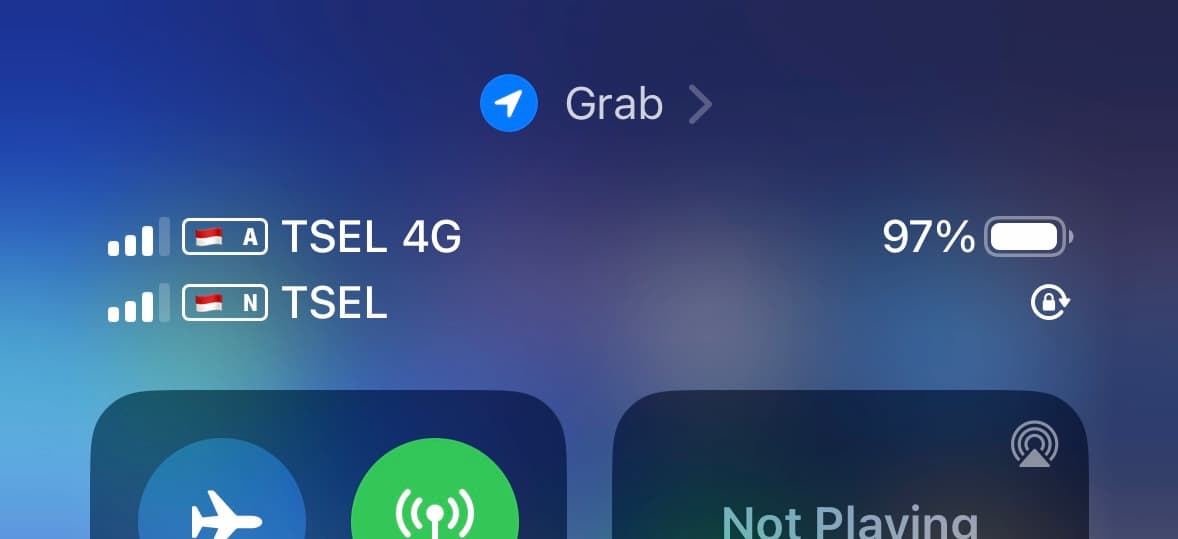 Last time I used Airalo eSIM in June 2022, it was provided by StartHub - Singapore's telecom giant. However, this time it had changed to another Singaporean telecom company Singtel. As a result, the previously required APN settings are no longer necessary, and the local network has changed from Indosat / XL to TSEL only.
This time, I only stayed in the urban areas of Jakarta, where I experienced no issues with coverage. Given that it's on the Telkomsel network, you can probably expect reliable coverage even in more rural areas.
Speed
While my previous experience with Airalo was relatively trouble-free, this time the connection speed was quite unstable and not as satisfactory as I'd hoped.
The results of speed tests conducted several times in different areas are as follows. From left to right: Soekarno-Hatta Airport, Central Jakarta, and Kota area.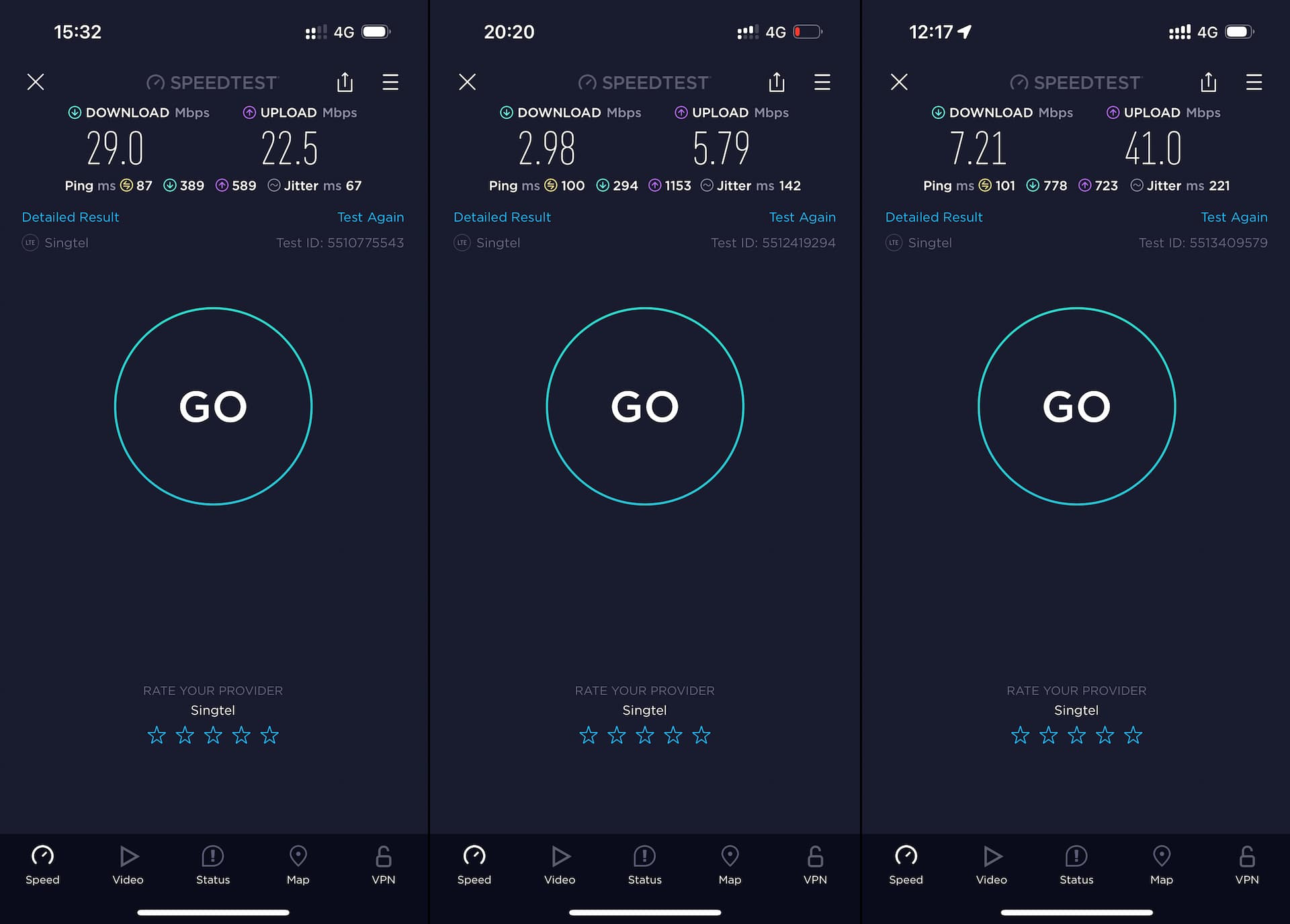 As you can see in the results, the speed varies quite a lot depending on the location and time of day. Although it is basically usable without any issues, there were times when I felt it was quite slow and laggy, with the download speed dropping sharply or the Ping being unusually high.
Normally, Ping for roaming via Singapore is around 80-100 milliseconds.
My Twitter settings allow videos to auto-play when using mobile data, but with Airalo's eSIM, video playback didn't start at all, which was quite disappointing and frustrating.
Aside from the occasional slowness mentioned earlier, it was mostly usable without any issues. However, when compared to the other eSIMs I tested this time, its performance was slightly inferior I have to say.
Airalo Run-down
✅ The website and app are easy to use.
✅ It's not the cheapest option, but you can get 10% off with the discount code "ESIMDB10".
✅ It connects to TSEL 4G.
✅ The connection speed was not great, rather okay-ish.
---
Local SIM Prices and IMEI Registration in Indonesia
Since 2020, if you bring a device purchased abroad to Indonesia and want to use a local SIM card, there is a possibility that you are required to register IMEI (device identification number).
This requirement primarily seems to target those staying for over 90 days, however, there have been reports that IMEI registration may be required even for short-term travelers using local SIM cards. Some travelers found their local SIM did not work without the registration, while others managed to make theirs work without the registration, resulting in mixed information.
Personally, I think it's unlikely that the registration is needed for short-term stays, but there is no reliable information (as far as I checked) and these regulations are often changed out of the blue. So better to be cautious.
Also, there are varying opinions / information on whether you can re-register the same IMEI (device) again, whether there's a fee involved, or if re-registration (extension) is allowed up to two times, and so on. In any case, IMEI registration seems to be a bit of a pain in Indonesia.
Also, there is information that after 90 days, you cannot register the same IMEI (device) again (or you have to pay a fee), and you can only re-register (extend) up to two times. In any case, IMEI registration seems to be a bit of a pain in Indonesia.
However, all of this worrying only applies when using a local SIM. If you're using a roaming eSIM including the ones featured in this article, you don't have to worry about IMEI registration at all (at least for now).
You also don't have to deal with the hassle of lining up, waiting, and paying for a local SIM, nor do you have to worry about swapping SIM cards. I will continue to opt for an eSIM rather than a physical SIM card not just in Indonesia, but everywhere else too.
When choosing a travel eSIM for your trip, make sure to go visit esimdb.com - the best prepaid eSIM search engine and comarison site 👇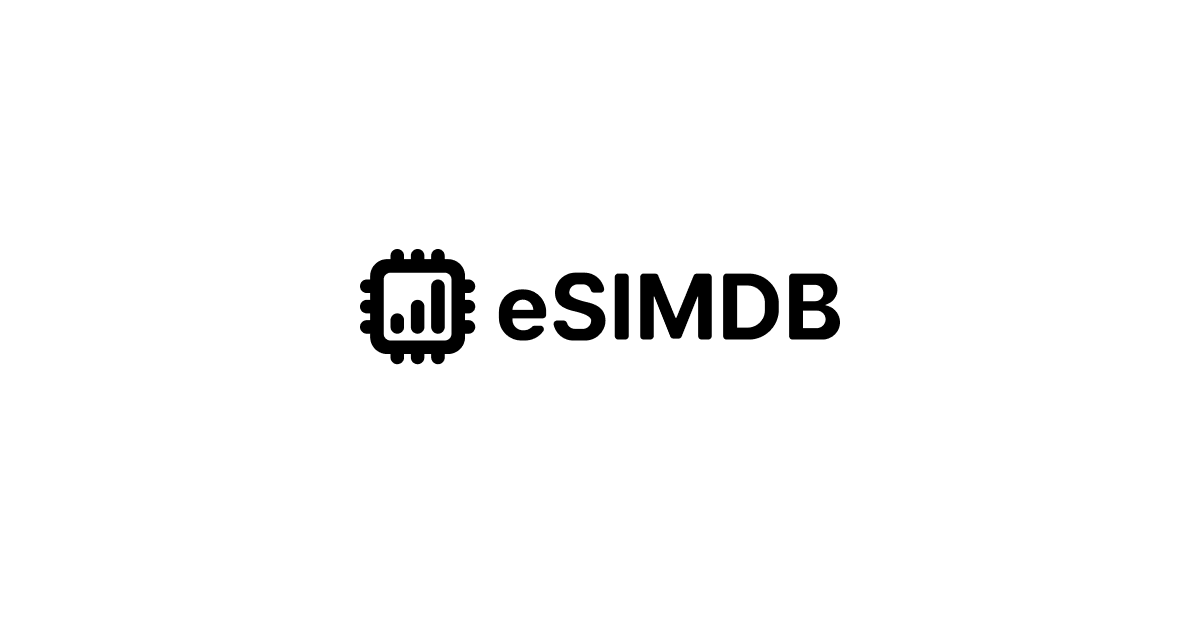 FYI, I didn't choose to buy a local eSIM but here are the prices for the ones that are sold at Soekarno-Hatta International Airport.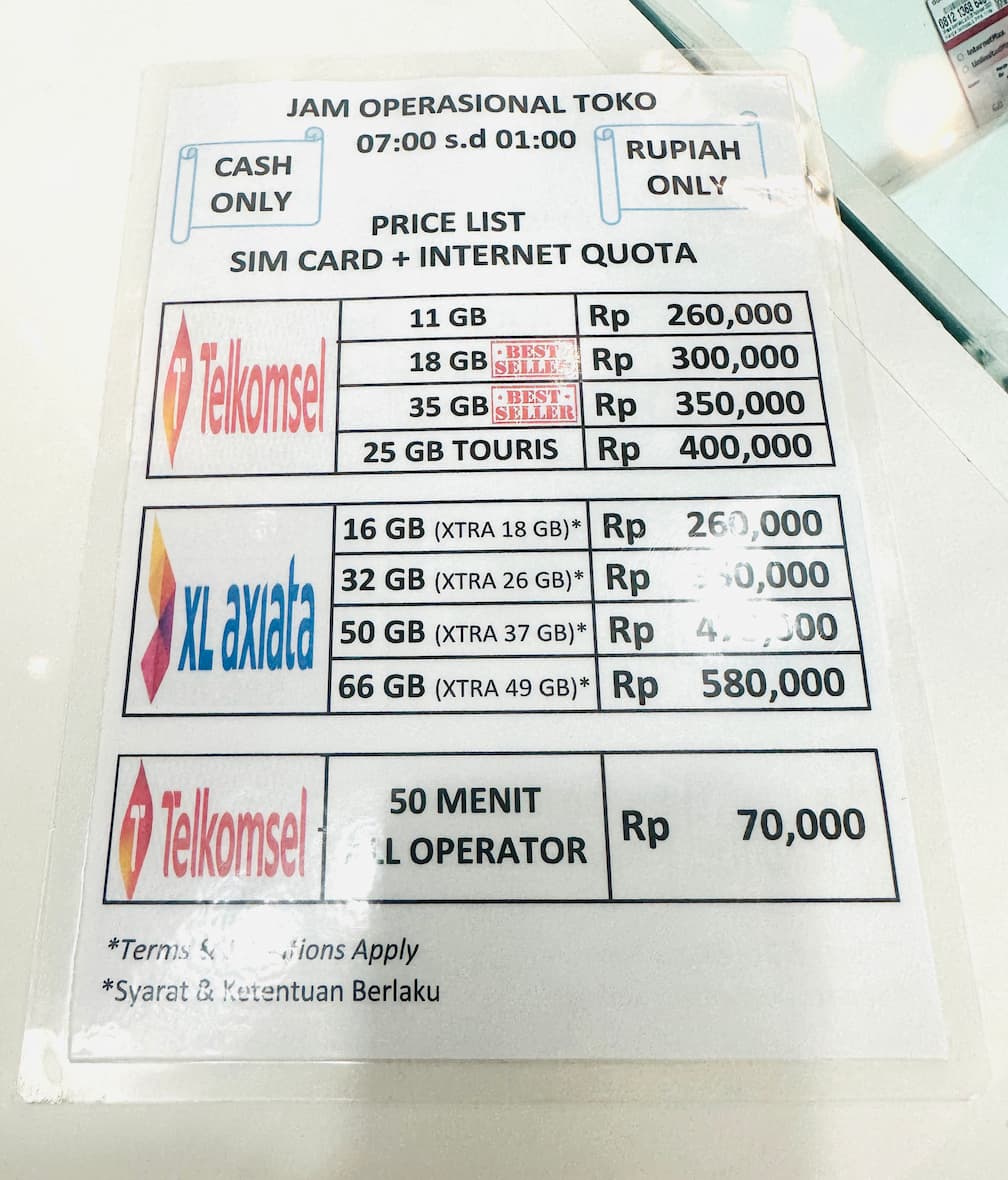 The prices seem to be around US$20. I find it a bit pricey compared to local SIMs in other Southeast Asian countries. Perhaps this is because the IMEI registration fee is included. Who knows.