Singapore eSIM for Travelers? Top Contenders and Test Reviews
Discover some of the best prepaid eSIM for trip to Singapore.
This article is to introduce you to some of the best travel eSIM for your next trip to Singapore.
I've actually tested some of them already in the country and added my reviews including speed test results.
Note that these are just some of the travel eSIMs you can find on esimdb.com. I recommend that you check out the whole list of prepaid eSIM for Singapore in the link below before deciding what to buy. You might find other interesting ones.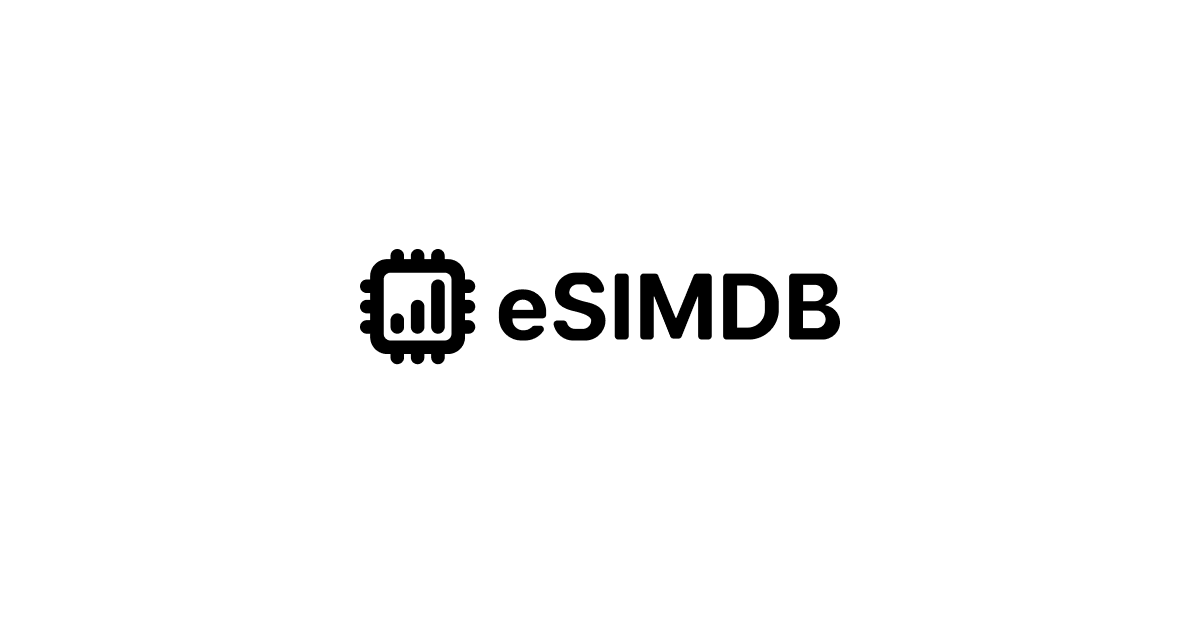 Ok, let's go.
---
Nomad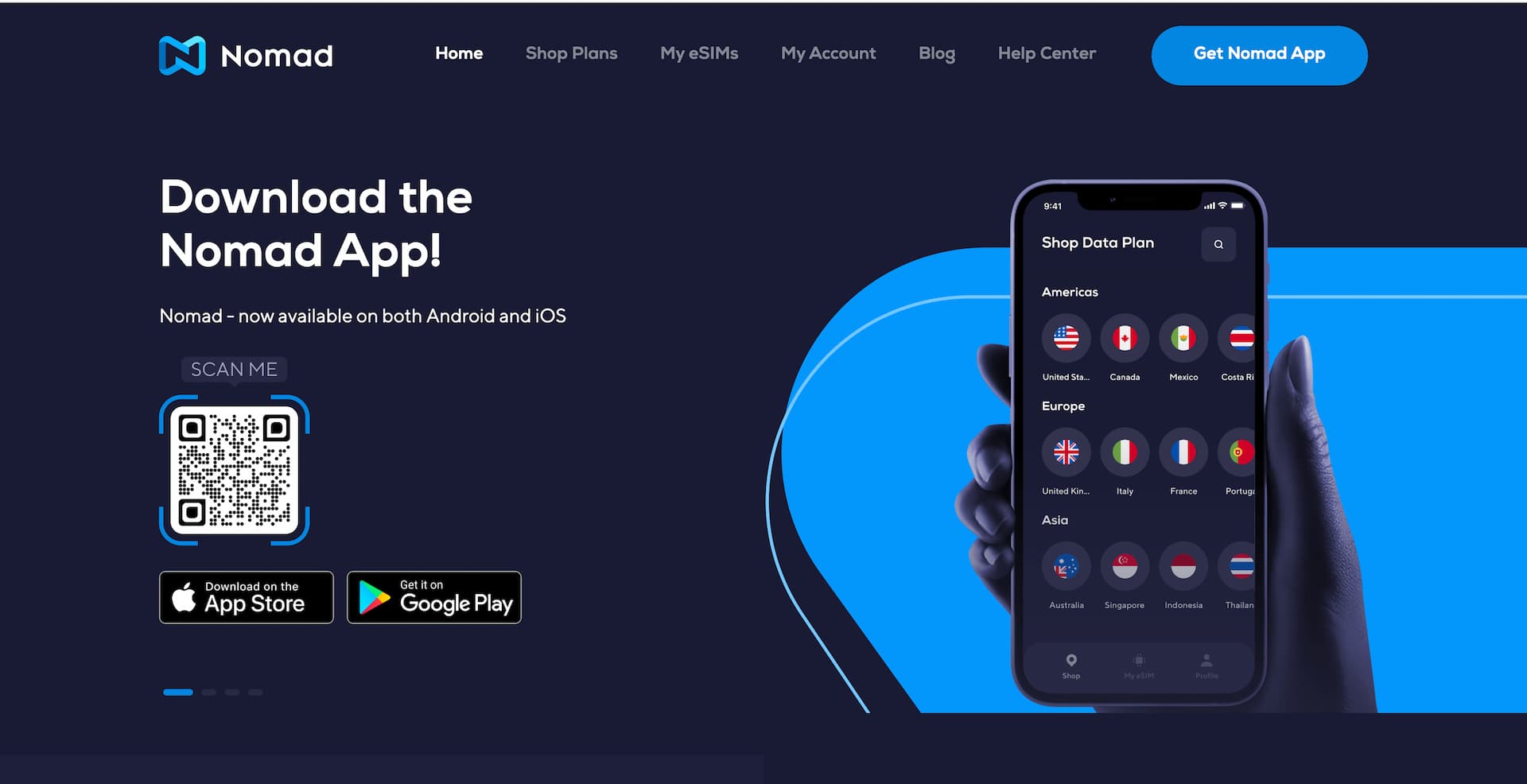 Nomad offers one of the best Singapore eSIMs not only in price, but also in ease of use.
eSIM plan prices
As of this writing, their plans and prices are:
1GB / 7 Days : $5 ($5 /GB)
2GB / 30 Days : $10 ($5 /GB)
3GB / 30 Days : $13 ($4.3 /GB)
5GB / 30 Days : $15 (($3 /GB)
10GB / 30 Days : $21 ($2.1 /GB)
20GB / 30 Days : $30 ($1.5 /GB)
And in case you haven't used before...
💡
You can get $3 OFF with promo code ESIMDB3 !
They also have APAC regional plans that work in Singapore. The list of their plans can be found on esimdb.com/singapore/nomad.
Although using the promo code ESIMDB3 makes pretty much all their plans quite attractive, 3GB or higher plans would make more economical sense I'd say.
For instance, 5GB plan would be $12 with the promo code which seems quite reasonable and compelling for those who are staying less than a week.
Note that their eSIM is for data only. No voice / sms supported.
How to buy and use Nomad eSIM
Speaking of ease-of-use, both their website and mobile apps are well-designed and intuitive. So it should not be difficult at all but the article below explains how to buy & install an eSIM from Nomad step by step.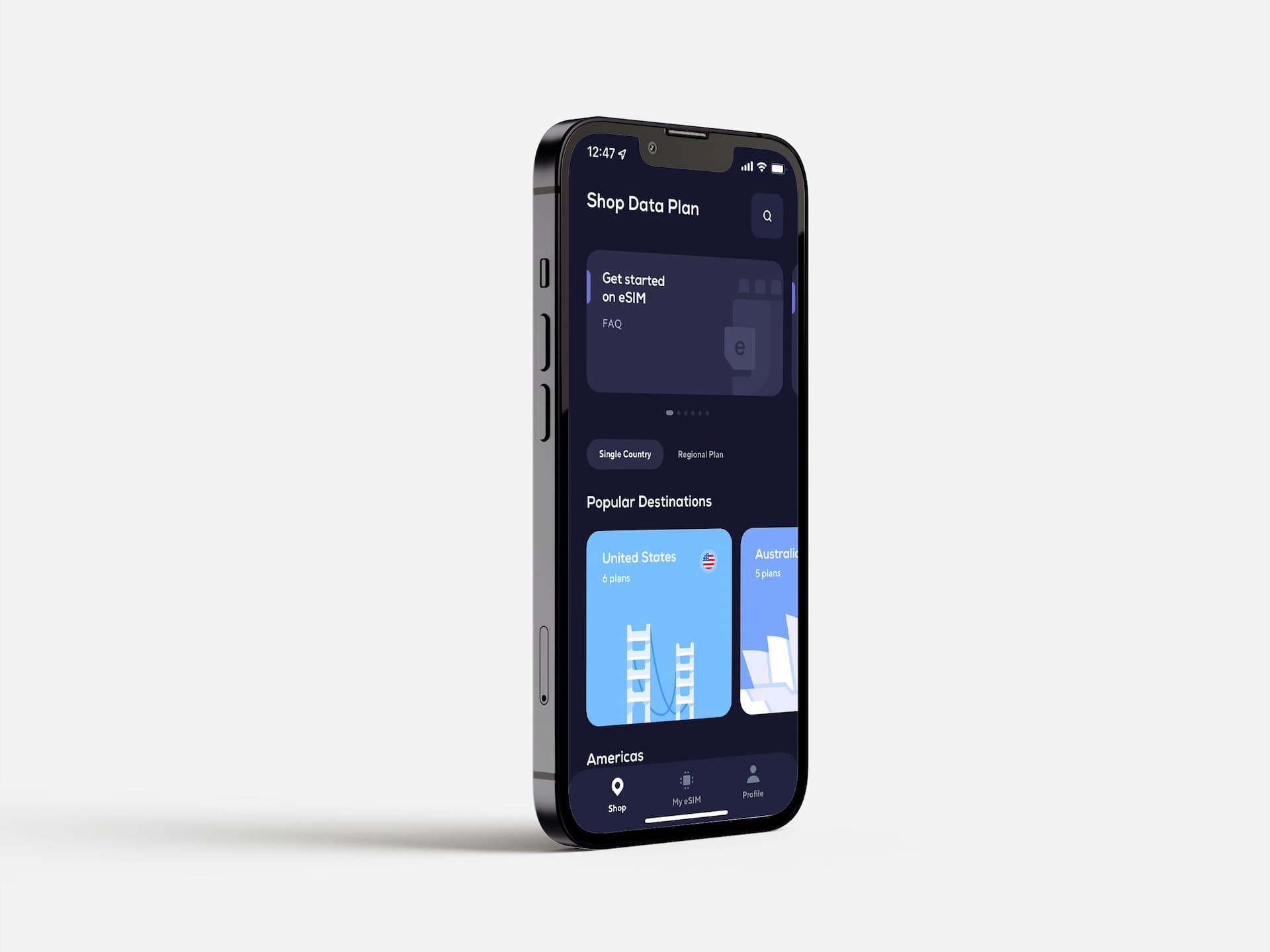 Their app is available for iOS and Android.
You can install their eSIM directly from Nomad app without QR code which is an extra point in terms of ease-of-use of Nomad.
Test review in Singapore
I've tested Nomad eSIM in Singapore in October 2022. I bought their 2GB plan (since it was just for testing) and installed the eSIM, activate the data plan the day before my trip. Everything was smooth.
The local network it connected to was Singtel and it was LTE.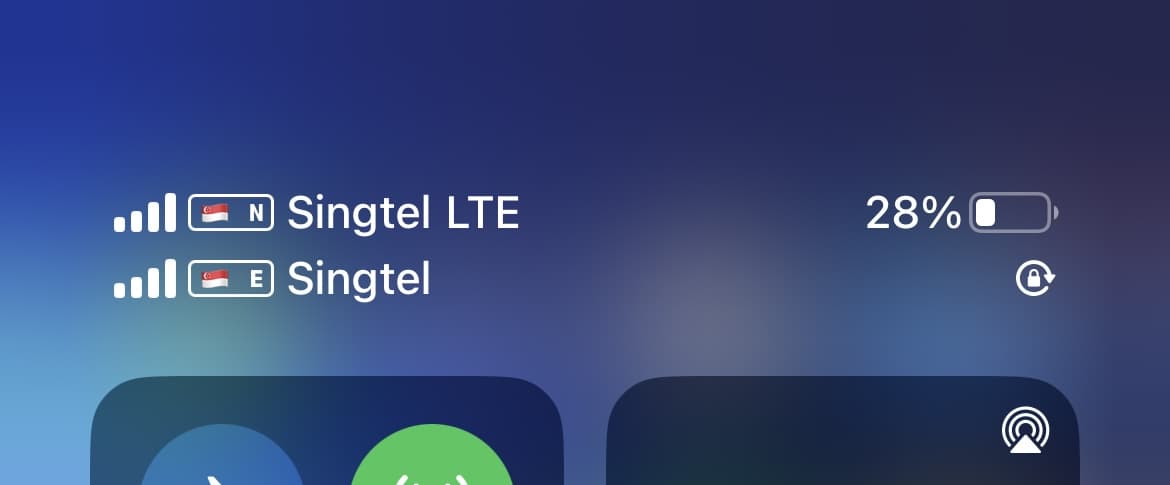 Coverage was perfectly fine. No dead stops wherever I went.
In terms of the actual speed, below are the results from the speed tests I conducted multiple times across the country's touristy areas.
Left: Changi Airport, Middle: near the Merlion (the lion head statue), Right: Universal Studios in Sentosa.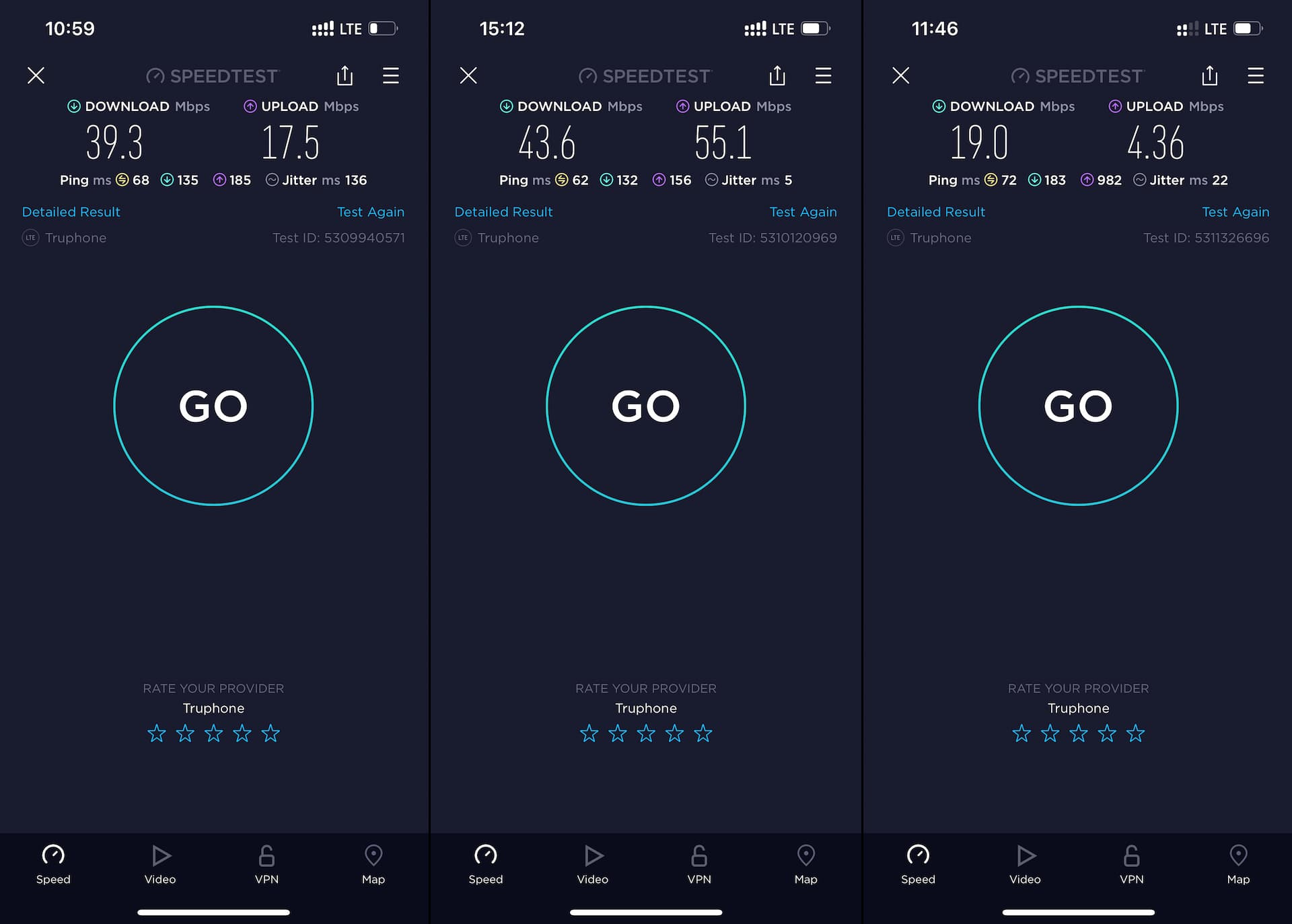 It uses roaming network through Hong Kong, thus the Ping (latency) of around 70 ms which is within acceptable range in my opinion.
I felt that the network was a bit jammed near Universal Studios (the one on the right) but other than that, the connectivity was quite pleasant throughout my stay in the country. Nothing to complaint.
Personal Hotspot (tethering) can be used with this Nomad eSIM which is a plus for "nomad" workers / travelers.
In case you happen to need more data on the go, you can purchase additional data plans easily via Nomad app (mobile / web).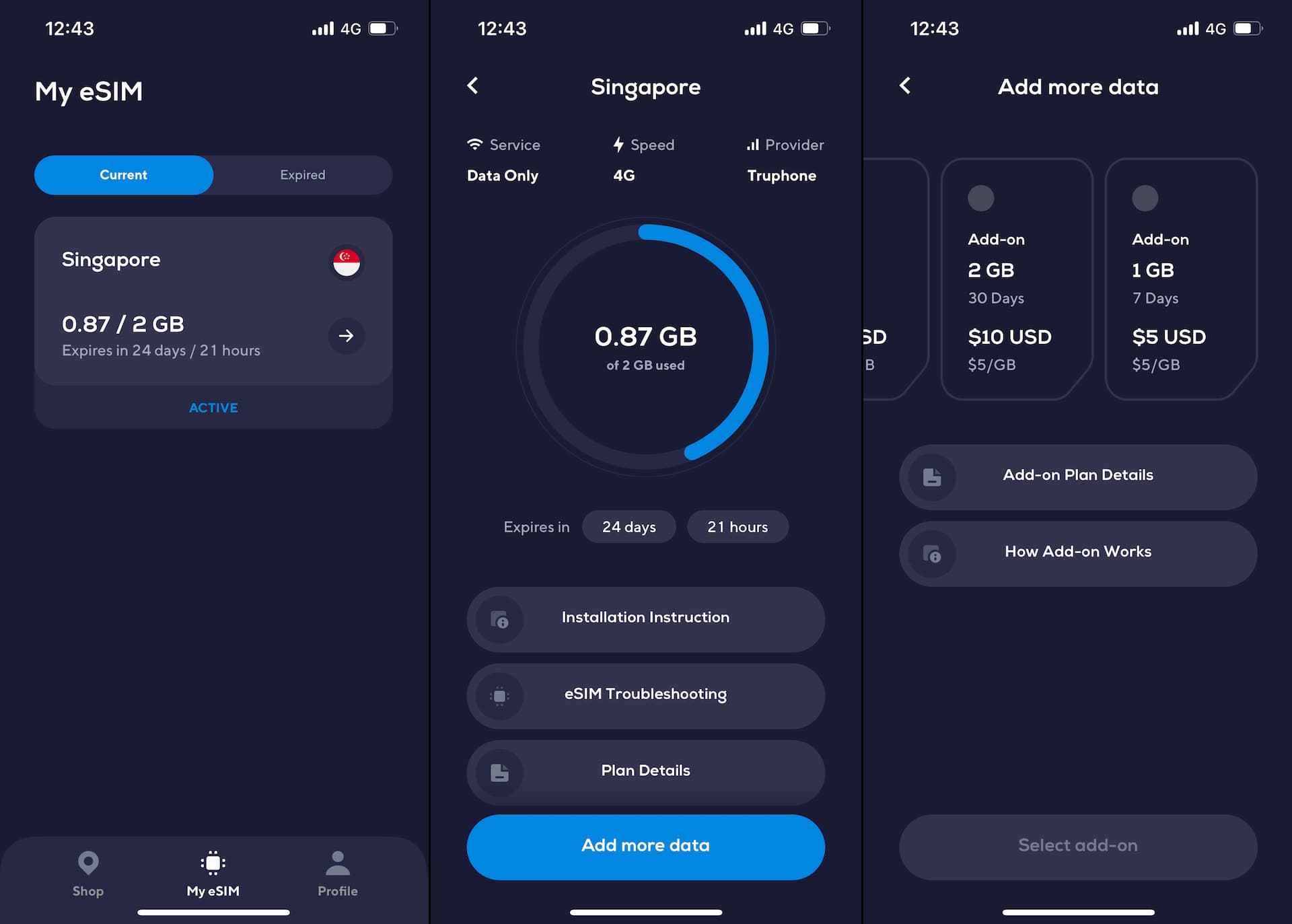 Nomad eSIM recap
✅ Competitive pricing with promo code ESIMDB3
✅ Well-designed and easy to use website and mobile apps
✅ Good coverage on Singtel and stable connectivity with decent latency
Truphone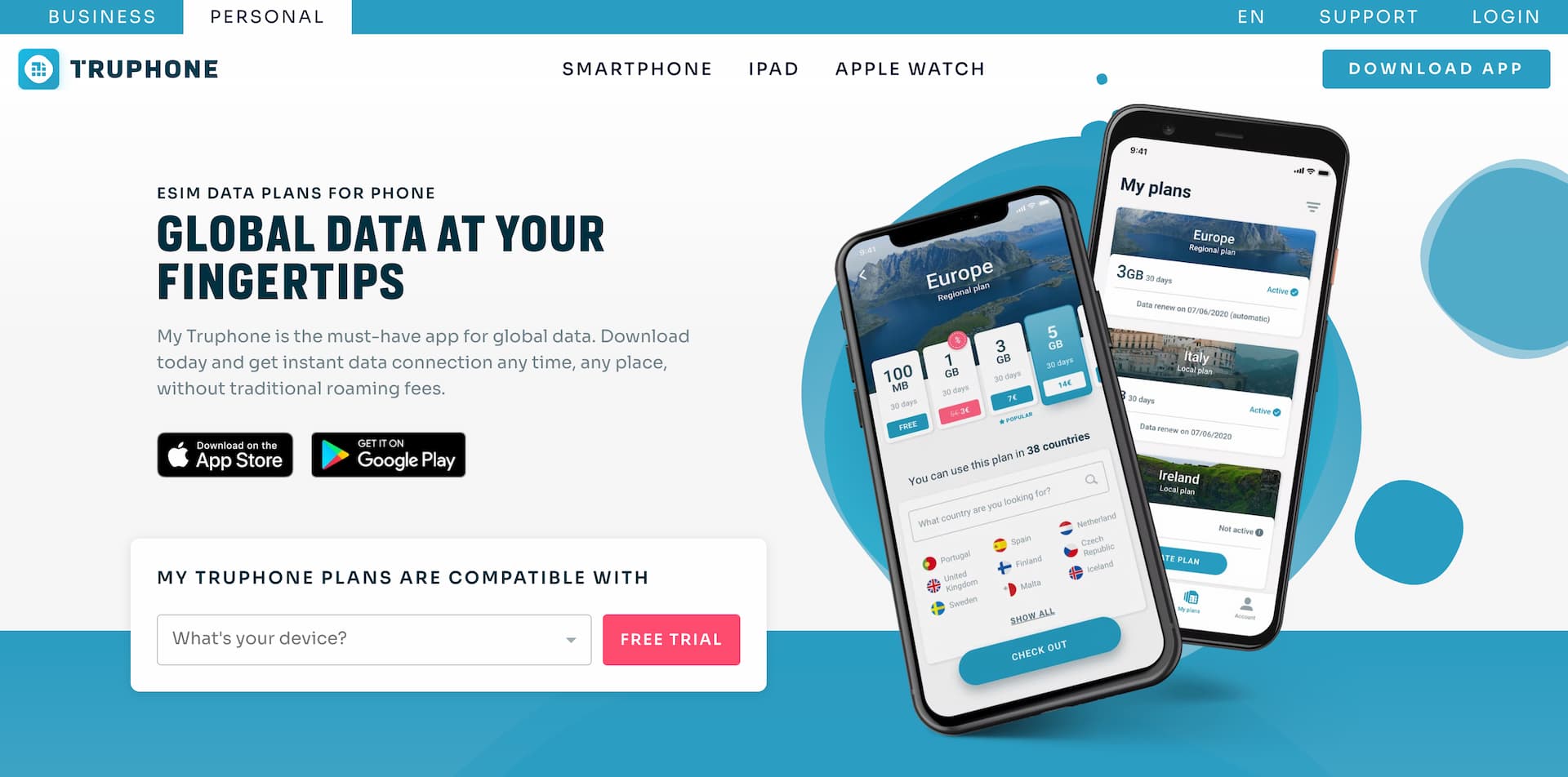 Truphone has been around since the early days of prepaid eSIM and is indeed one of the major players in the travel eSIM market.
Some people might be familar with their name from Apple SIM.
Singapore plans & prices
They've started offering very competitive rates since the first half of 2022. And their prices for Singapore are as follows.
100MB / 1 Day : Free
1GB / 1 Day : $5
2GB / 30 Day : $9
5GB / 30 Day : $14
10GB / 30 Day : $20
20GB / 30 Day : $30

Additionally,  
💡
Use promo code ESIMDB10 for 10% OFF your purchase!
Their 5GB, 10GB and 20GB plans are especially cheap, and even so with the above discount code.
Note that they set prices for each major currencies so if you are to purchase in a currency other than USD, the actual price may be slightly different.
How to use Truphone eSIM
Truphone only offers their eSIM / data plan for purchase from their mobile apps. It's available on App Store and Google Play Store.
If you are thinking to try their eSIM for the first time, this article will help you picture how the entire process would look like.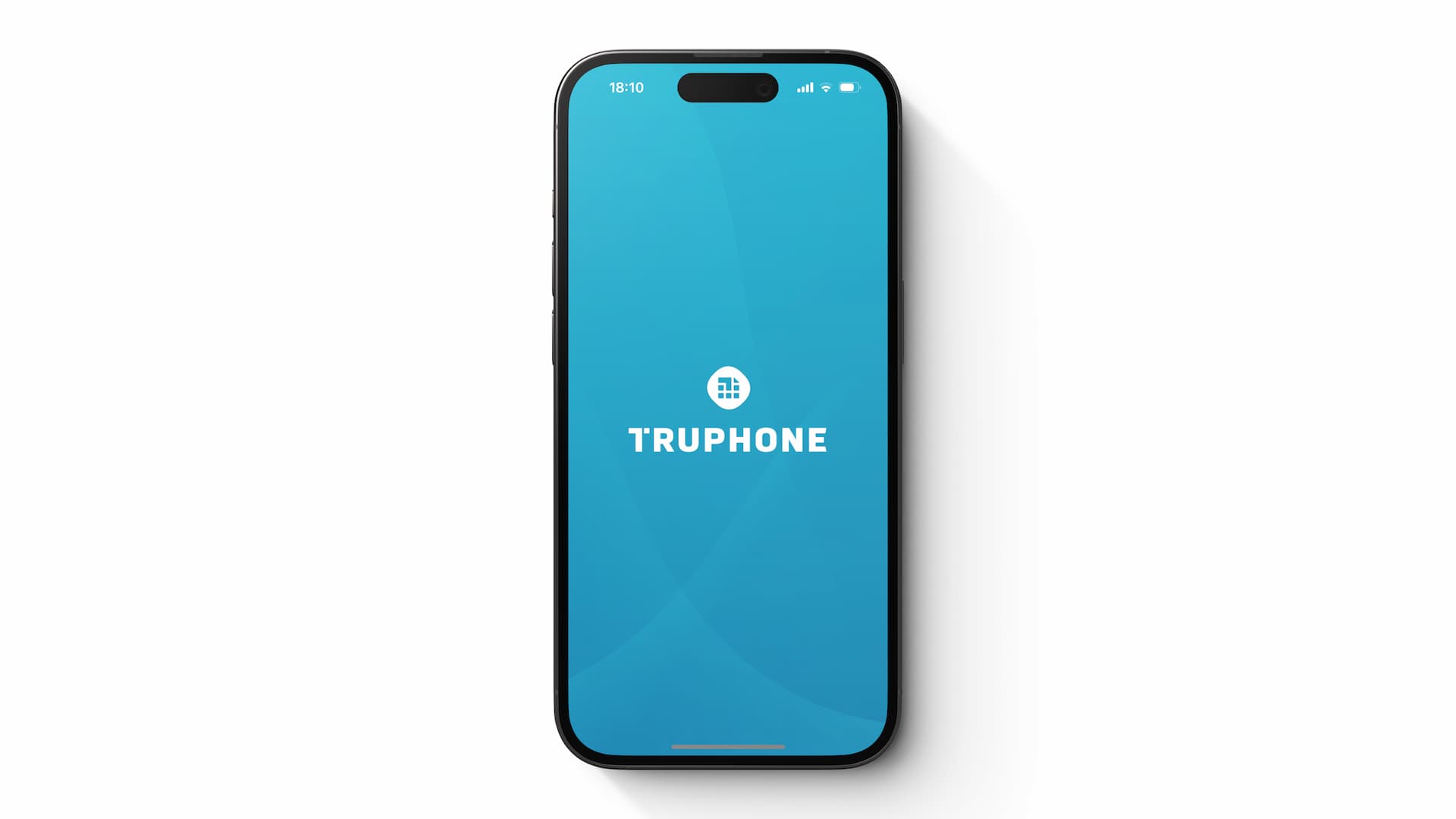 Buying their data plan should be simple and straightforward, although their app is not particularly well-designed.
Testing in Singapore
To be added.
But it should be pretty much the same as Nomad eSIM since Nomad uses Truphone as their network provider when it comes to Singapore.
Truphone eSIM recap
✅ Affordable prices with promo code ESIMDB10, especially for 5GB+ plans
✅ Easy purchase and eSIM installation through their app
✅ Reputable and widely-used service
SimOptions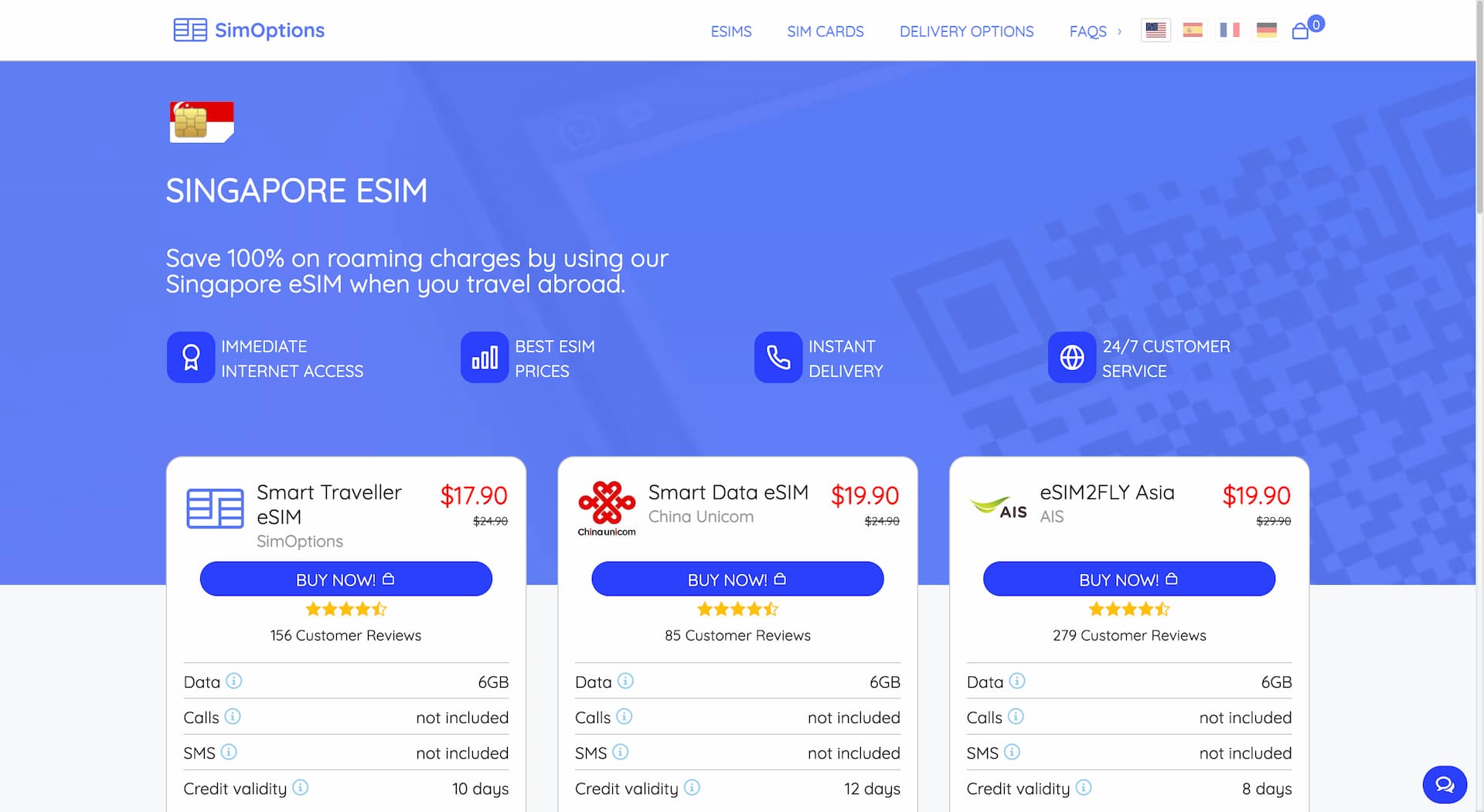 SimOptions sells a variety of prepaid eSIMs. The one called Smart Traveller eSIM would be a best choice for Singapore for most people.
Smart Traveller eSIM covers 27 countries including Singapore, United States, Hong Kong, Israel, etc. and is priced at $17.90 as of this writing.
It comes with 6GB (valid for 10 days) so the price per GB is $3.
This eSIM is a "packaged" product so does not come with an app for you to check data balance. It does not support data top up (you can just buy two or more if need more data).
How to buy
You can buy their eSIM products directly from their official website. It should be fairly straightforward but you can find the instructions on how to purchase their eSIM in the link below.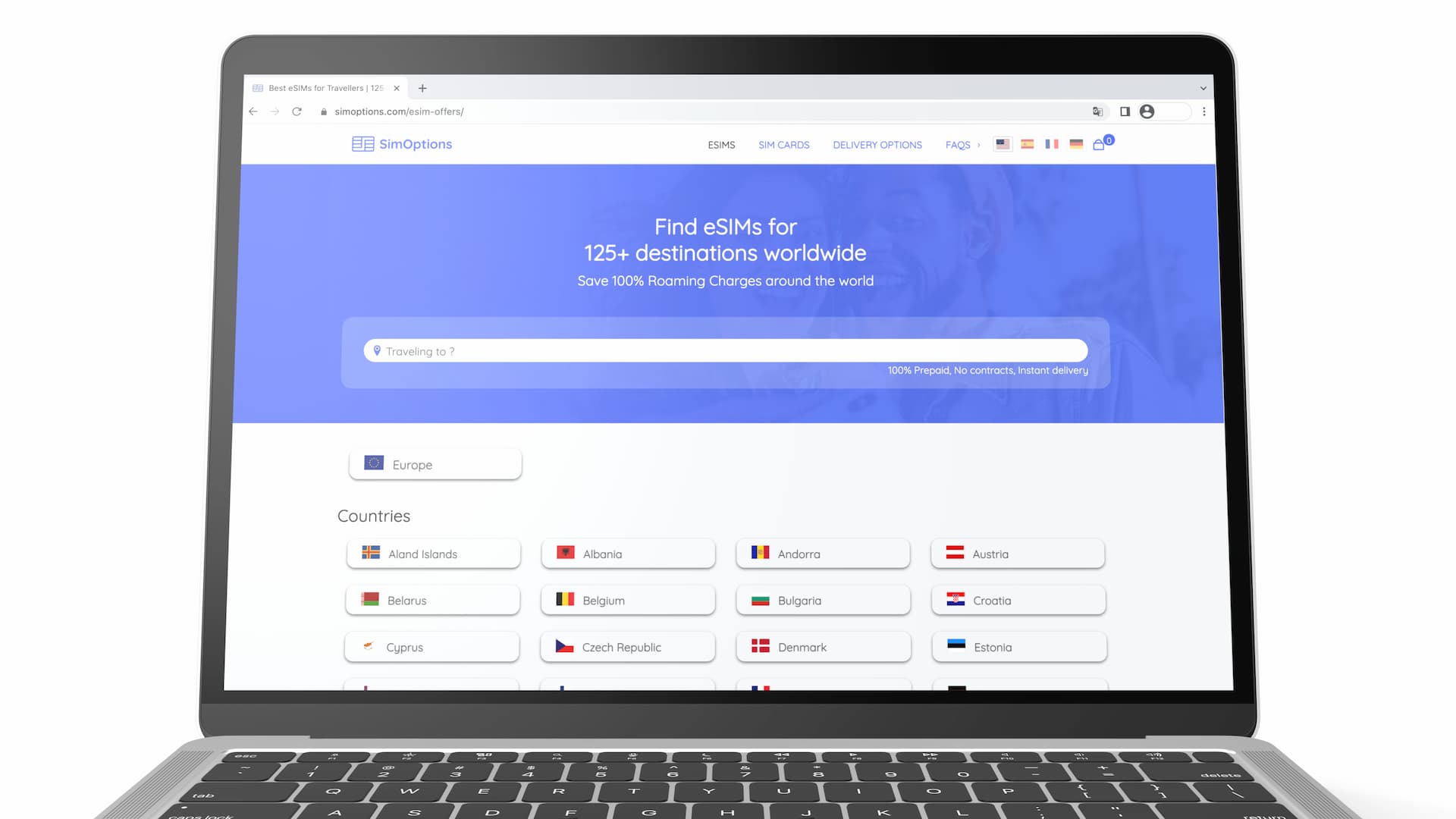 Test review in Singapore
Detailed test review to be added later.
FYI, below is an article about this Smart Traveller eSIM tested in Malaysia, a neighboring country of Singapore, for your reference.
TL;DR, it's a roaming eSIM from dtac.
SimOptions eSIM recap
✅ Several roaming eSIM products available that cover multiple countries (and you might be able to test it in your home country before flying to Singapore)
✅ Smart Traveller eSIM for $17.90 has the best value for money that comes with 6GB of data (valid for 10 days)
✅ No application to manage their eSIM but works out of the box
✅ Smart Traveller eSIM is a roaming eSIM from dtac - Thai telco with decent network speed expected
eSIM2Fly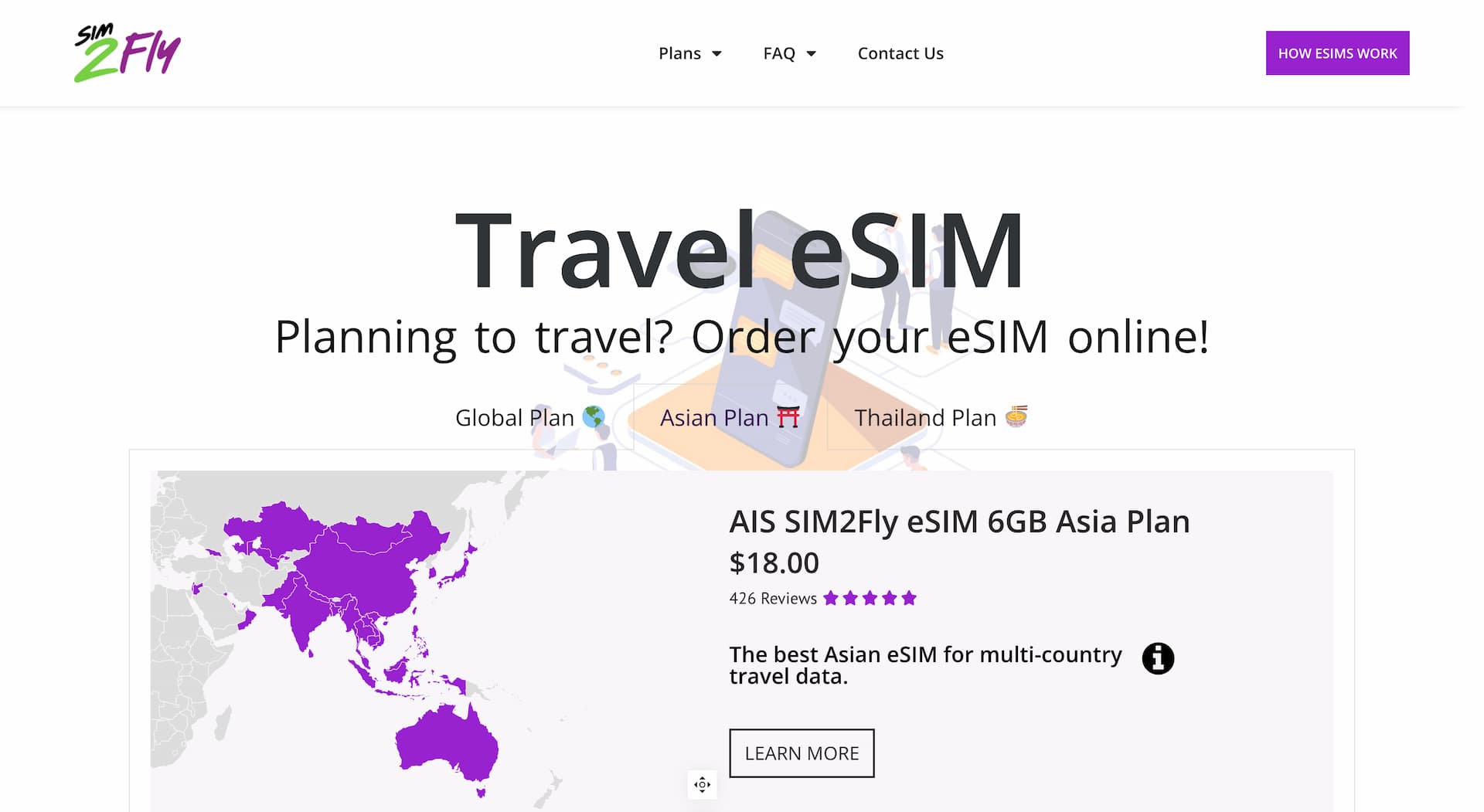 eSIM2Fly is another packaged roaming eSIM product provided by AIS - Thai telco.
AIS SIM2FLY eSIM Asia Plan comes with 6GB of mobile data that is valid for 8 days, and is priced at $18. But,
💡
You can get $1 OFF with promo code ESIMDB !
So it will be $17 with the discount.
It works in 34 countries including most of the countries in Asia and Pacific region, as well as some other countries like United States, Qatar, and Kuwait. This means if you are in one of those countries you can activate it and use it before or after your trip to Singapore. Pretty convenient.
How to buy eSIM2Fly
You can purchase their eSIM on the website esim2fly.com.
The article below gives you a good understanding on how to buy an eSIM from their website with the discount code ESIMDB.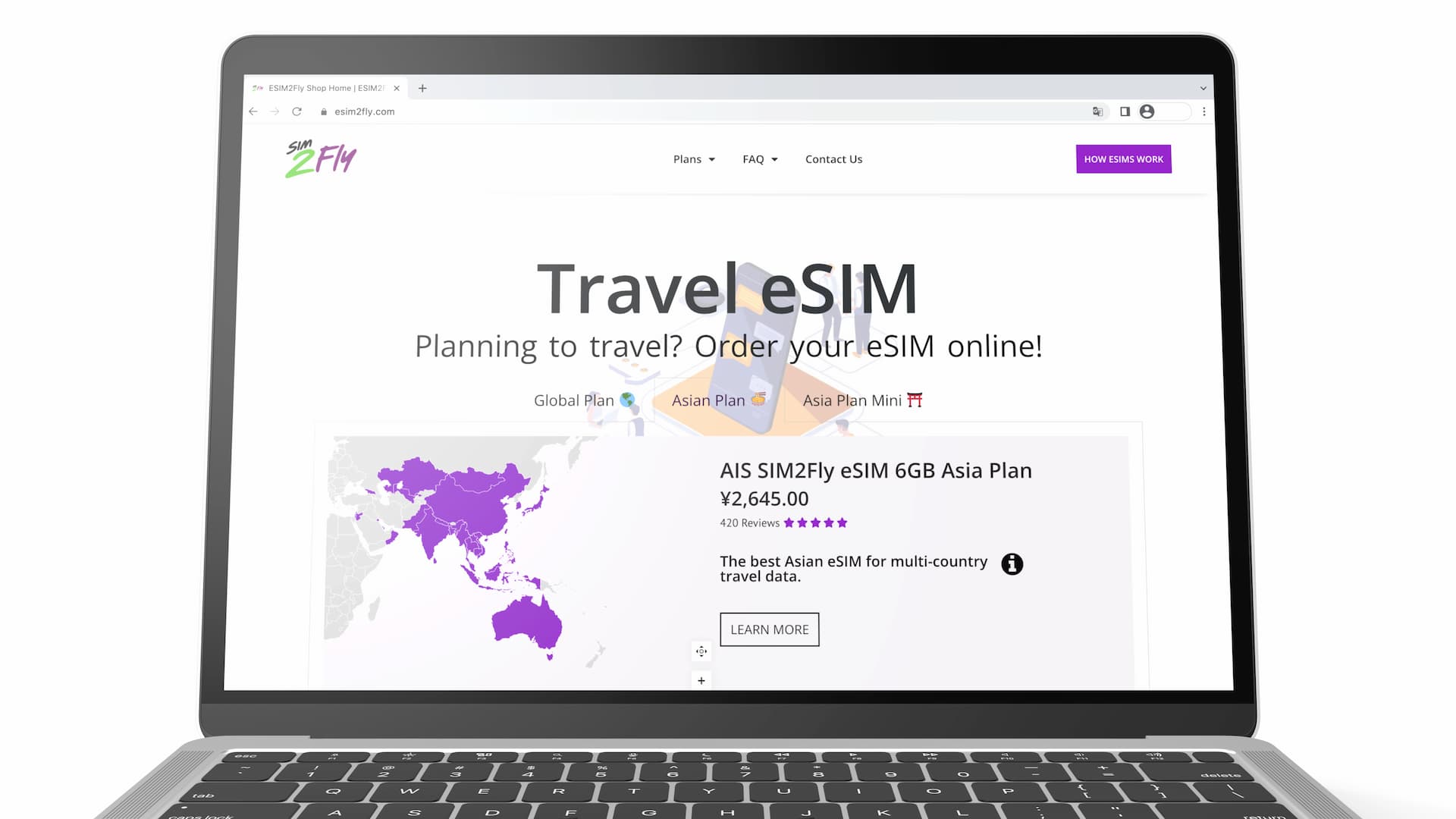 They send follow-up emails after the purchase on how to install eSIM, tips & troubleshooting, etc.
Test review in Singapore
I've tested one of their SIM2Fly eSIM in Oct 2022 with my iPhone 13 Pro.
Once it's installed in your device, all you have to do upon your arrival is turn on Data Roaming and set it for Cellular Data.
It connects to Singtel 5G in Singapore.

Singtel coverage was perfectly fine during my trip. I had reception in subways, skyscrapers, even most of the elevators I took.
And I did a couple of speed tests for this eSIM too.
In the screenshot below, left one is at Changi airport, the one in the middle is near the Merlion, and the right one is near Universal Studios in Sentosa.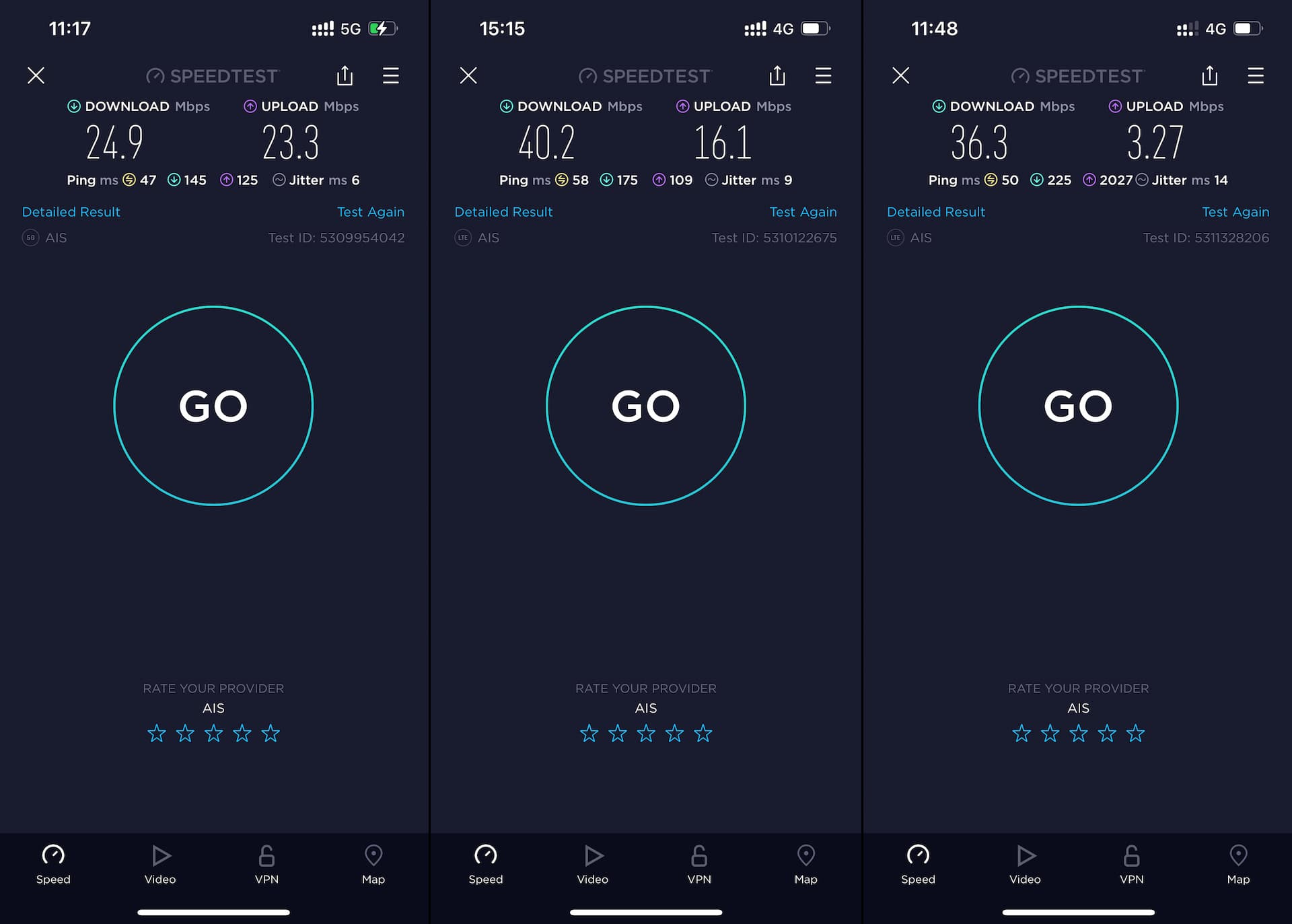 Apart from the upload speed in Sentosa, the speed was generally good or at least acceptable I would describe. It was totally usable for travel purposes (Maps, Grab, social meda, etc.).
Latency was within my acceptable limits too. Roaming via Thailand is not too bad when you are in Singapore.
FYI, you can use Personal Hotspot (tethering) with this eSIM.
To check data balance, use myAIS app or simply dial *111*6# to receive a short message.
eSIM2Fly recap
✅ Wide country coverage (34 countries in Asia Pacific and beyond)
✅ One simple plan (6GB for 8 days) with 1$ discount code ESIMDB
✅ Singtel 5G with stable connectivity and good reception
---
In this article, I hand-picked travel eSIMs worth checking out with people who would visit Singapore for a couple of days to a week with normal internet use / activities in mind. For those who need an eSIM for longer period of time or much more data for work, please do your own research on esimdb.com to find the best suited plan for your mobile internet needs.
Thanks, and safe travel!